Space Punks Enters Early Access on EGS
If you're interested in a new free sci-fi looter shooter, you may want to look into Space Punks. Developed by Flying Wild Hog and published by Jagex Partners (yes, that Jagex), it entered Early Access earlier this week. You'll only be able to catch it on the Epic Games Store for now, though.
Space Punks thrives on bombastic action, developed by the Cracow branch of Flying Wild Hog. With Early Access feedback, you can help build Space Punks into the best brand of spacepunk ARPG looter-shooter possible. There's already plenty of carnage to be had, but it's always better with friends. One can show support with the Founders Packs, which will grant a guaranteed place in Early Access.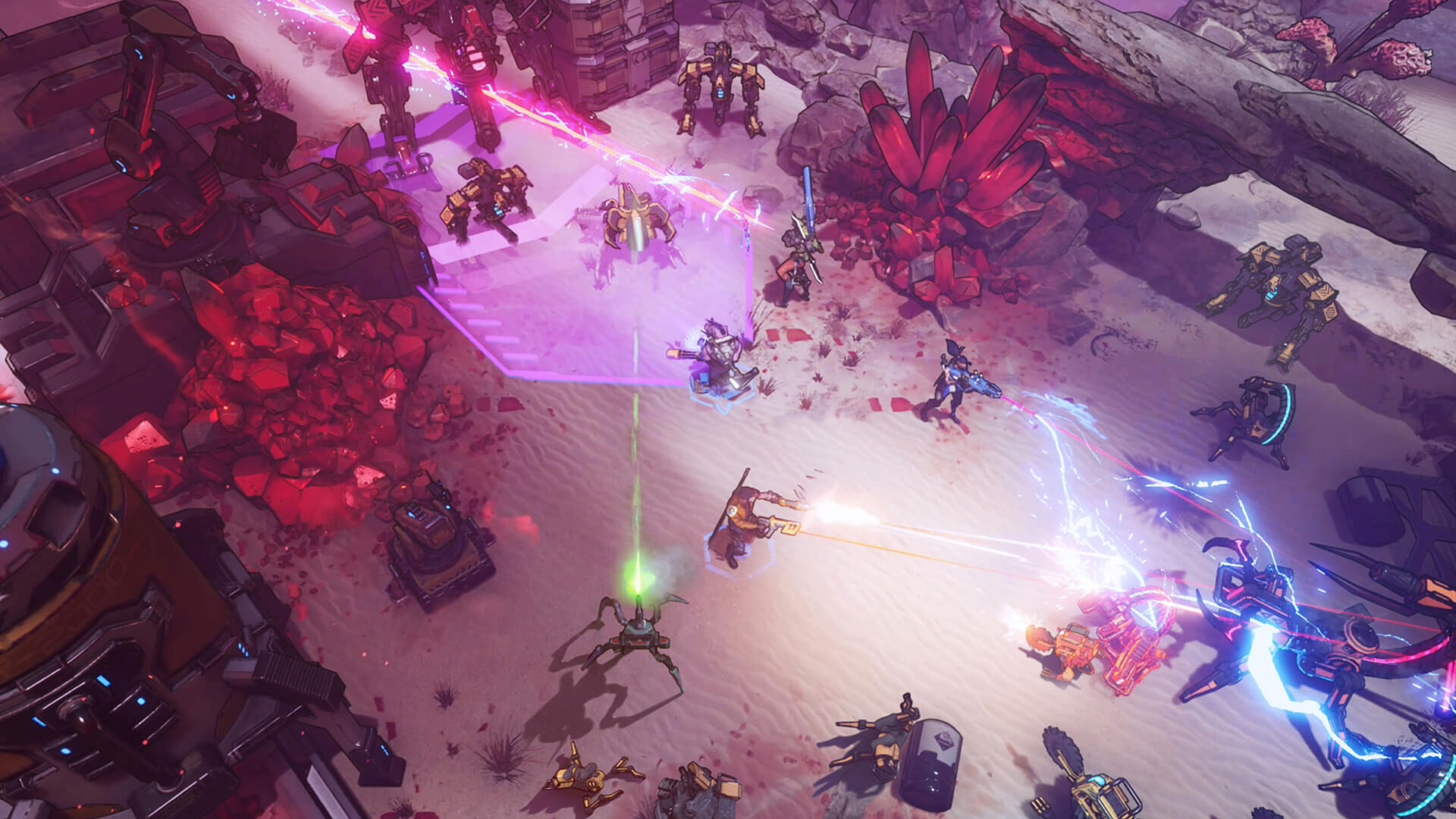 One version, the Swag Pack, will unlock all four main characters. It'll also have a Season 1 Battle Pass for the Open Beta. There is plenty more, of course, with the exclusive backgrounds, four emotes, Epic Cape, and Epic Dash effect. The second, more expensive version, is the Splendor Pack. It contains everything in the Swag Pack as well as four Epic Character Skins, an Epic Player Entrance, and more. Space Punks will enter Open Beta sometime during the winter, and expects a console release in 2022.
More information will surely be coming in the next few months. For now, though, you can check out the Founders Pack trailer, linked above for your convenience. There's also the official Epic Games Store page. Space Punks will support 1-4 players as they plunder the galaxy in the search for more.
Flying Hog Games, based in Poland, is known for a variety of other projects. Shadow Warrior 3, expected later this year, is known for its dramatic, dynamic combat. Jagex Ltd. is perhaps best known for its point-and-click MMORPG, RuneScape.