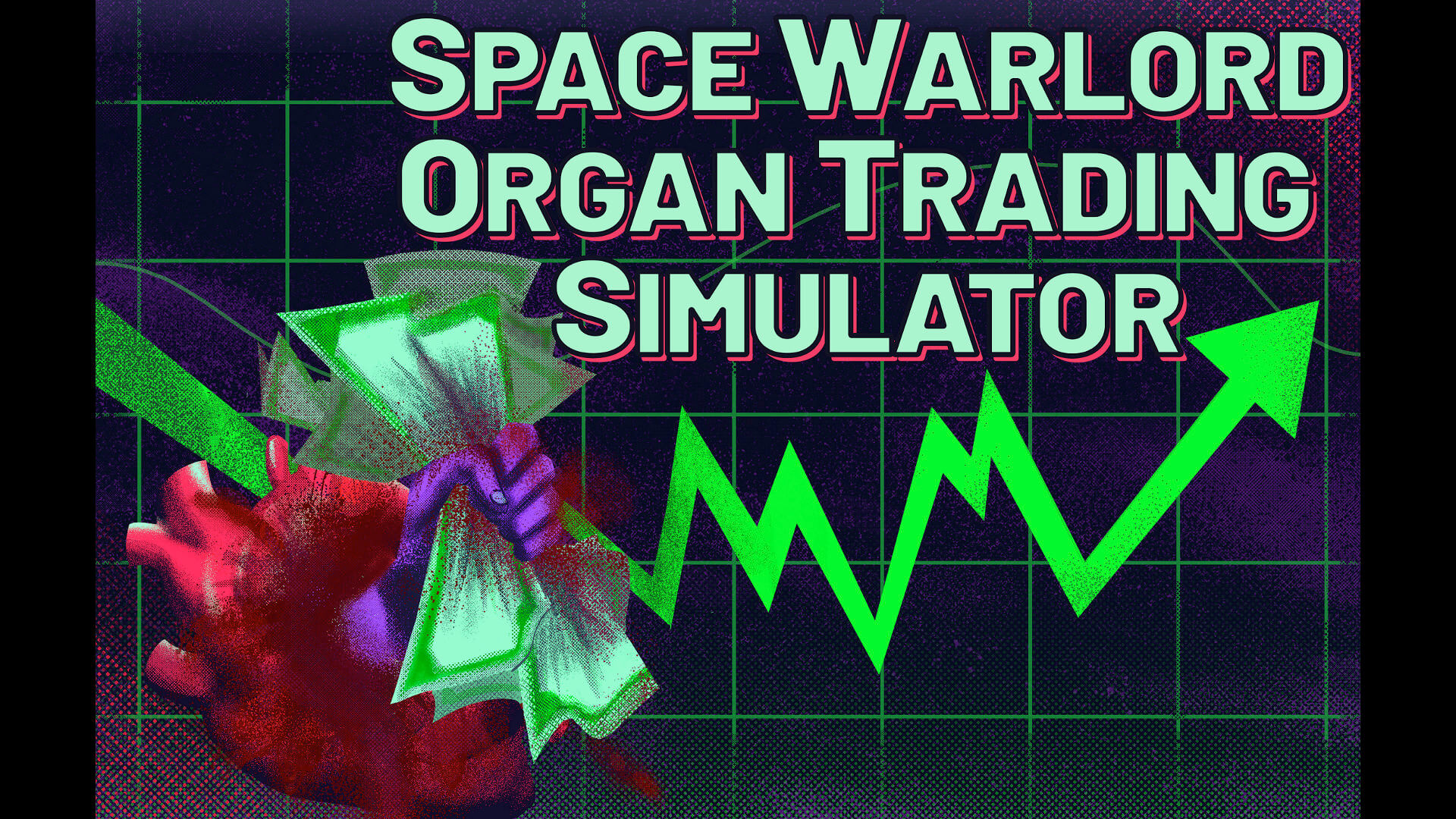 Space Warlord Organ Trading Simulator Launching Physical Edition this Fall
Space Warlord Organ Trading Simulator will release a Physical Edition this fall for the Nintendo Switch. Serenity Forge will handle the physical production and distribution for the organ-trading simulator.
Originally for the PC and Xbox consoles, Space Warlord Organ Trading Simulator is open for pre-orders now. It retails for $34.99 (or your regional equivalent) and includes some extra goods. Along with the physical, foul-tasting Nintendo Switch cartridge, there's an inner cover sheet with illustrations, a holographic sticker of a certain canine-adjacent client, a soundtrack download card, a foldable poster with more artwork, and a functioning kidney (while supplies last). You can also pick up a vinyl version of the soundtrack, running for $31.99 (or local equivalent) for when it releases this winter. Find it (and various other goodies from Serenity Forge's promotions) on the online store.
Jans reviewed Space Warlord Organ Trading Simulator here last December. Put succinctly, the review ends on, "Space Warlord Organ Simulator is weird, wonderful, and super uncomfortable. It is a blast." Sam also looked into the real price of the human body. Turns out that, in the context of the game, it's nearly $35,000. So take that to the bank the next time somebody tells you you're worthless. Your organs aren't.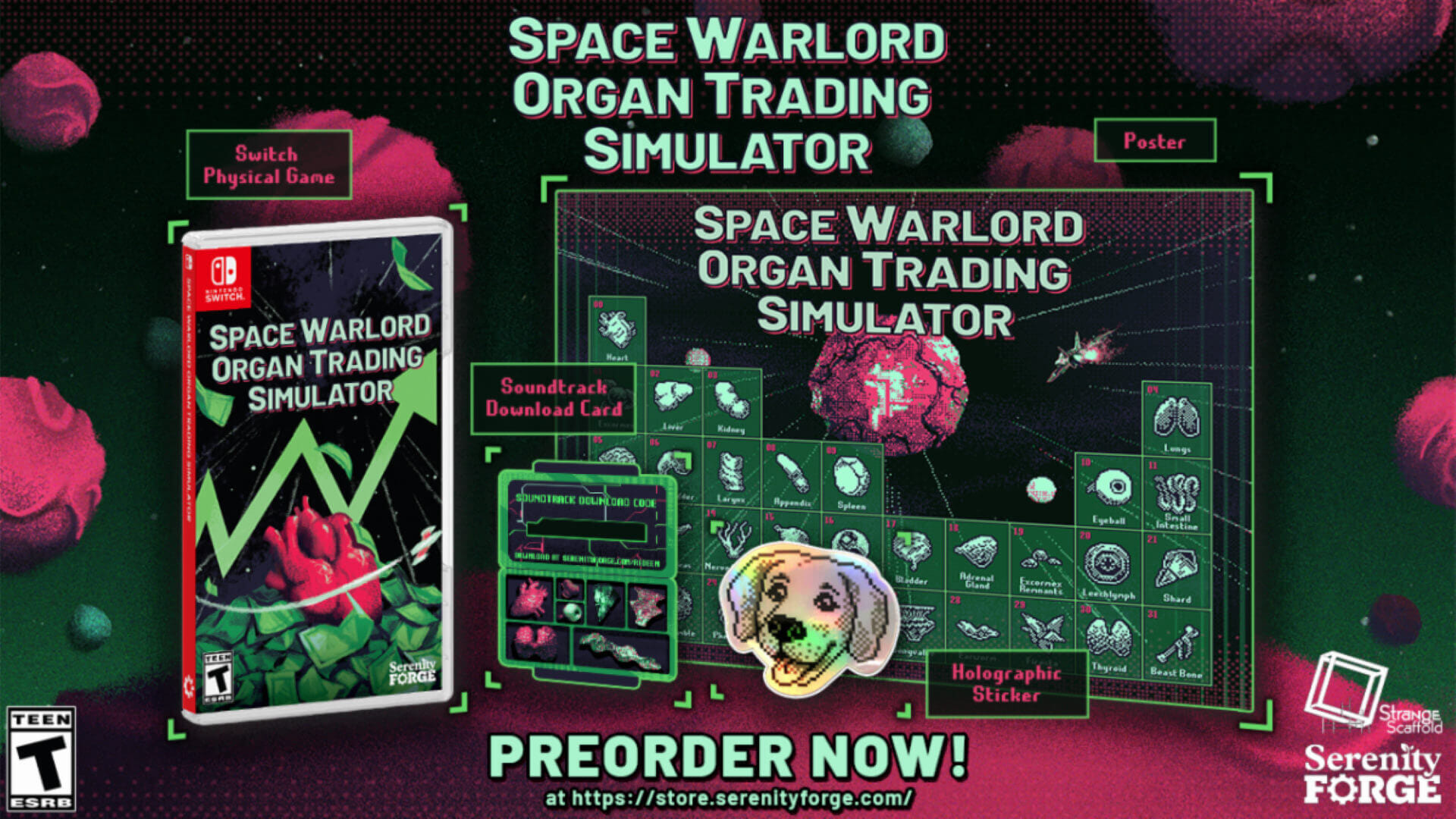 Serenity Forge, based in Boulder, Colorado, is a development and publishing company that focuses on creating meaningful experiences that challenge player perceptions and broaden their perspectives.
Strange Scaffold is the label used by Xalavier Nelson Jr. Xalavier's previous works include An Airport for Aliens Currently Run by Dogs, Hypnospace Outlaw, SkateBIRD, and other projects which have won critical acclaim. The Strange Scaffold label is currently developing El Paso, Elsewhere, which describes itself as a "throwback supernatural third-person neo-noir shooter."