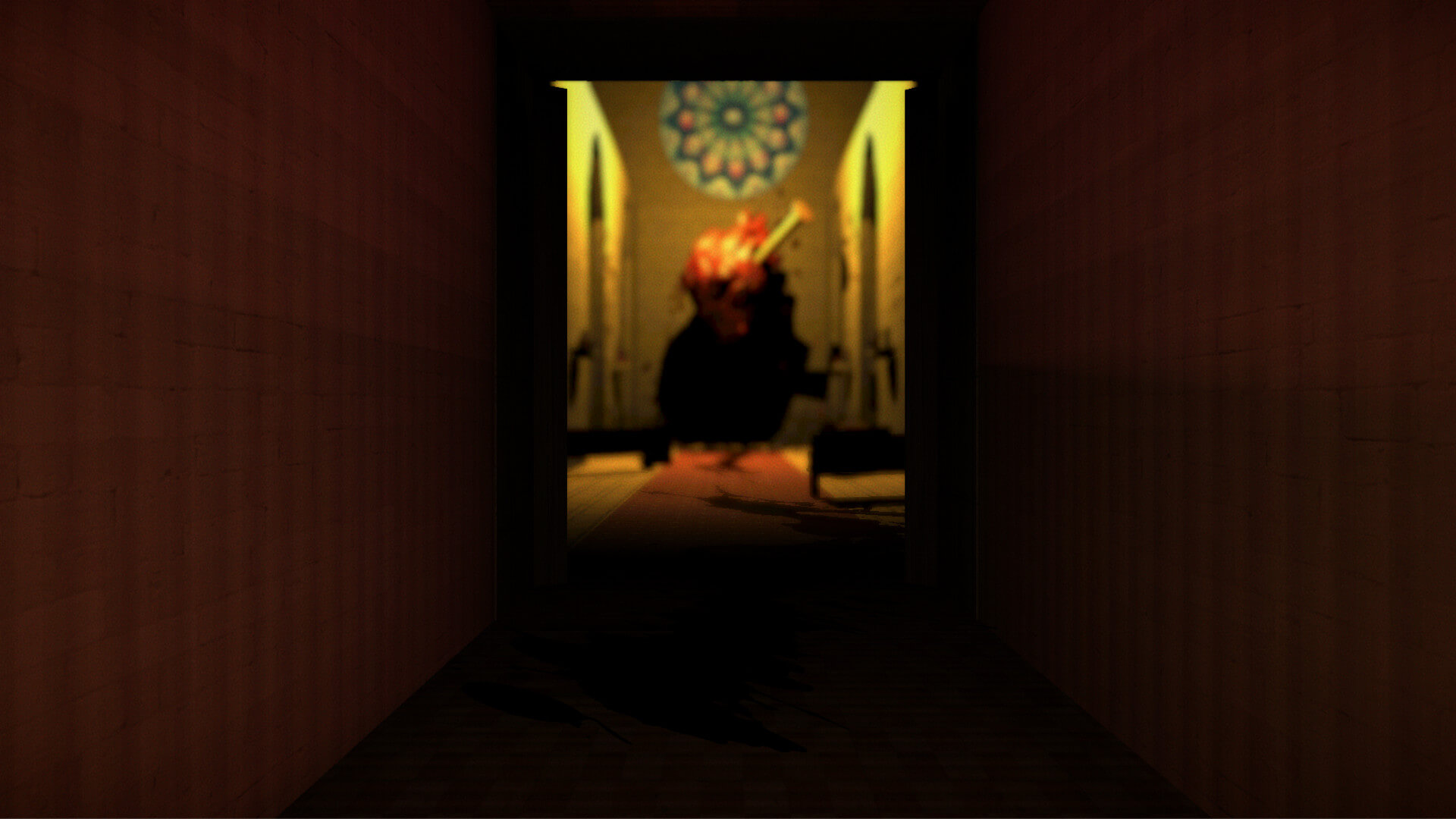 The Shape On The Ground Coming to Steam Next Month
The Shape On The Ground, billing itself as "not a game, in the traditional sense," is coming to Steam next month, according to the official Twitter account. The Shape On The Ground states that it is a "short horror-themed first-person walking simulator experience" and more akin to a Tarot reading than a game per se. Developer and publisher Somewhat Software writes that it is a "personal space of introspection." It will come to Steam on June 15 with some new features and content.
Of course, the original game out in August 2018 on itch.io. Containing considerable imagery of death and other sensitive topics, it offered a somber, thought-provoking experience. Depending on the player's answers, they can achieve one of five different endings for The Shape On The Ground, each with its own meaning and interpretations.
The Steam version will include two new dioramas, new environments, and a number of quality-of-life improvements. These will introduce new symbolism and a sense of mystery to the world. The Park and the Sewer System also give the player a bit more room to explore than the original release. The quality-of-life improvements include better tutorials and changing of some meta-narrative elements that the game admits were "confusing."
Assuming the player answers honestly, they can use The Shape On The Ground for divination purposes, as well. In addition to their ending, the player will receive a personalized reading based on their answers. In this way, it's usable as a tool for meditation and quiet thought in a virtual space. Despite the eerie, ominous aesthetic, there isn't any actual danger. There aren't any monsters to run or hide from, just a sense of loneliness. The cardboard-looking dioramas evoke feelings of theatrical performances.
The Shape On The Ground does caution players on the amount of imagery involving death, grief, self-harm, and suicide. The Shape On The Ground and its content suggests players should ensure they're in a healthy, grounded mindset before partaking. Be sure to Wishlist it here before its June 15 release.