The Virtuous Cycle, Mortal Shell DLC, Arriving in August
This August, Mortal Shell will release its biggest update yet. The Virtuous Cycle will drop on August 18. In addition to over 100 new abilities, it will indicate the arrival of Mortal Shell on Steam. The base game is already available on the PlayStation 5, PlayStation 4, Xbox Series X|S, Xbox One, and on PCs via the Epic Games Store and GOG. The release date, naturally, came with a trailer.
The Virtuous Cycle, in addition to its new skills, includes a massive roguelike expansion. Players will explore Fallgrim and other locales while dealing with their adversaries. Enemies will change each time you die, which means that every new game will have new challenges. Throughout the land are pillars which will grant talents to the explorer daring enough to seek them out. These abilities, when combined with new combat maneuvers and weapon enhancements, will let the player fight their own way.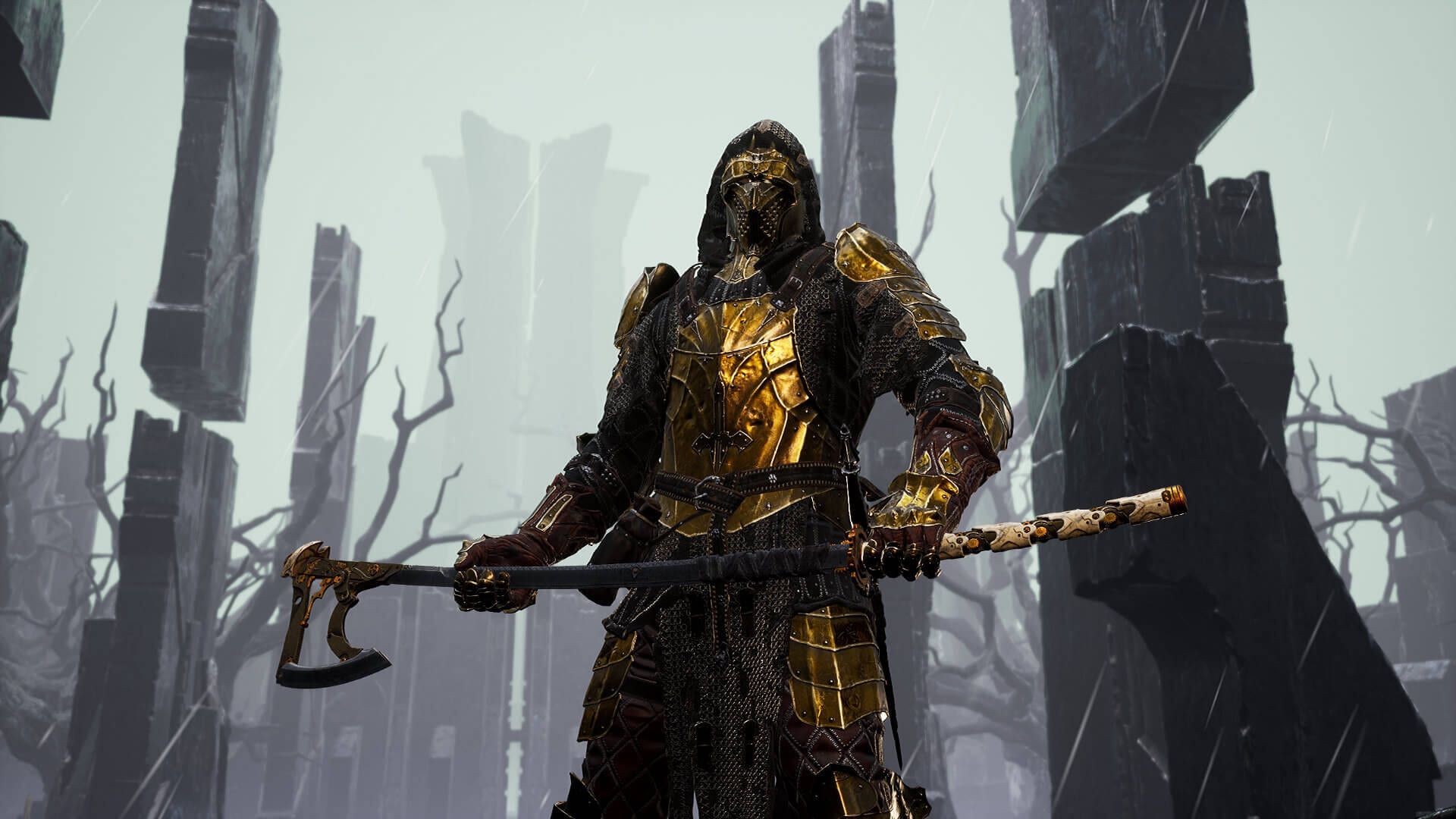 Joining the roster as the fifth Shell is the elusive mentor, Hadern. Hadern is available both in the main Mortal Shell campaign and The Virtuous Cycle as an option. With a new skill tree and talents from dagger mastery to survivability, it will bring a fresh experience to players of Mortal Shell. Lastly, Fallgrim's legendary Axatana is now available. It can transform from a heavy axe into dual katanas and back again. Both weapon forms have their own movesets with their own strengths and weaknesses.
"Designing and developing The Virtuous Cycle DLC has been a blast. [sic] I can't wait to see all the ways players are going to break the roguelike mode that we created. I think they're going to have a lot of fun with that."

Francesco Zacchini, Technical Designer at Cold Symmetry
Cold Symmetry, founded in 2017, is the developer. Mortal Shell is the team's debut game, developed by AAA veterans. Playstack, the publisher, publishes various titles on all platforms and offers both end-to-end publishing and marketing, allowing developers to focus on their game.