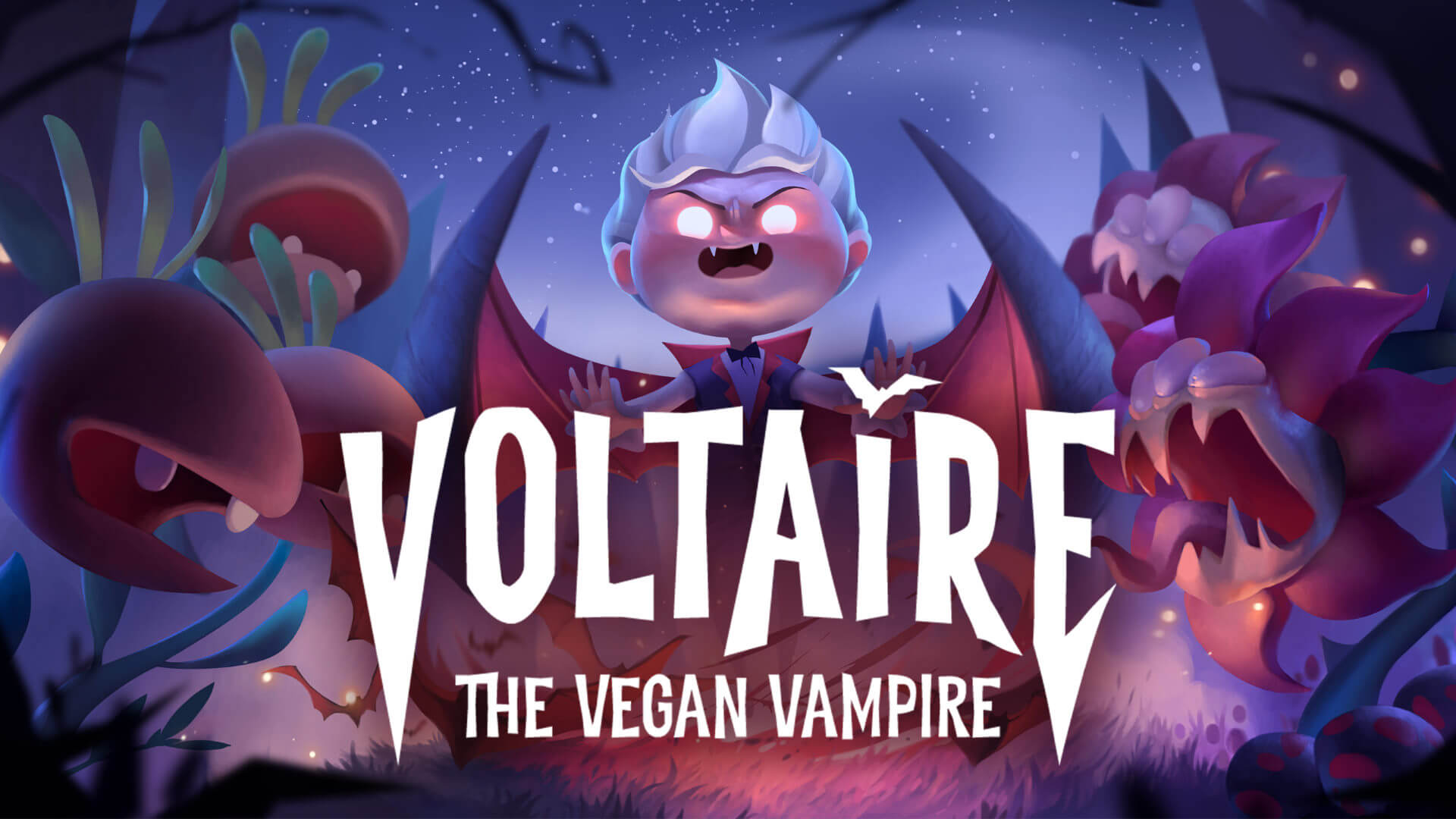 Voltaire: The Vegan Vampire Vill Launch Next Month
Action-farming roguelike Voltaire: The Vegan Vampire will come to Steam Early Access late next Month. Beginning February 27, you can became a farmcore vampire with a heart.
Voltaire, the youngest son of legendary bloodsucker Dracula himself, has a problem. He's recently become a vegan, which makes the whole bloodsucking parasitic existence part a little complicated. Voltaire instead runs away to the Transylvanian countryside. Prove to your father that you can live off the land, instead, growing crops and caring for them for sustenance. Dracula's minions, however, want to bring Voltaire back to his old, bloodsucking ways. Fend them off as you cultivate fruits, vegetables, and even massive monster plants to keep up your energy and defend the farm. During the day, you'll hunt for and grow seeds while chasing down water droplets. Don't overdo it, though, as exhausting yourself can bring out the beast within. During nighttime, you'll deal with Dracula's minions with over five dozen custom ability modifiers.
"Defending new ideas and lifestyles against older generations is a tale as old as time. Voltaire has been a creative outlet for us to freely express ourselves and also examine why we love the farming sim genre so much. Those who are determined to change minds and hearts while growing a few veggies on the side, this is the roguelike for you!"

Luis Nogueira, Co-Founder, Ditiality Studios
Digitality Studios, based in Portugal, focuses on 'cute and silly' concepts as they seek to break down the restraints of traditional genres. Their free-form, fluid methodology allows them to develop games such as Voltaire: The Vegan Vampire organically. HordeCore, an action side-scroller, was the studio's first project and is available on Steam.
Publisher Freedom Games offers best-in-class services to partners and developers. The team has over five decades of combined industry experience at the executive level, which helps them facilitate great games and positive publishing experiences.