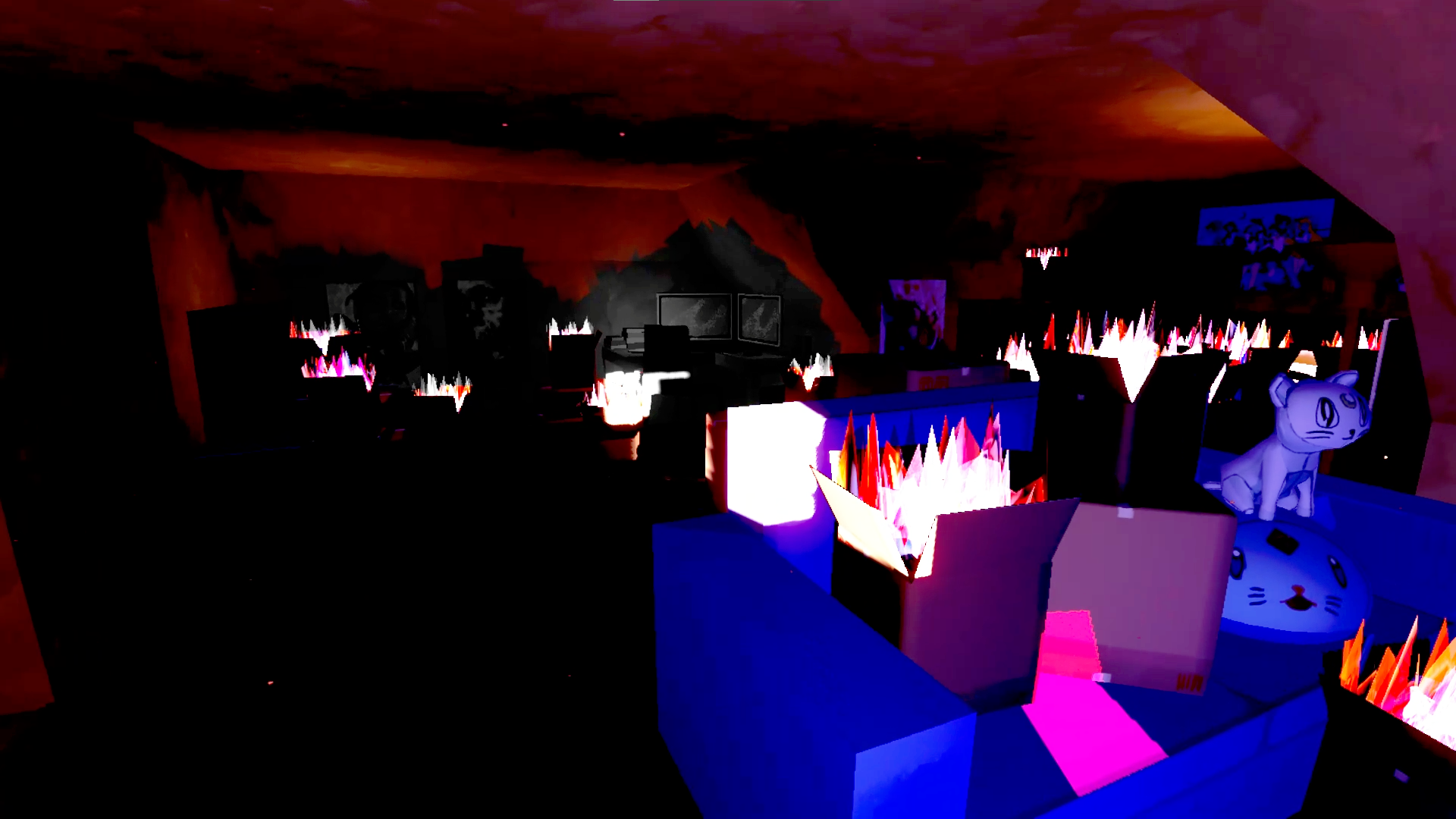 Ultra-Indie Daily Dose: Last Call – Vital Expression
Hello, you glorious gluttons for all things indie horror! Are you just starving for the newest of the new, the most unknownest of the unknown? If so, you've come to the right place. Welcome to the Ultra-Indie Daily Dose! In this series, we're going to pick a new game every day from an indie horror creator you've probably never heard of. No million-dollar budgets or factory productions. This is the space for the little guy with not but a developer toolkit and a dream. So if you're down to roll the dice on something different, then stick around and check it out!
________________________________________________________________________
Welcome back to your Daily Dose of Indie Horror. Today we have Last Call, a poetic narrative-driven experience by Starmaidgames. This game is more of a survivor's important story than it is the horror you're used to, but I believe it's valuable to share.
(Content warning: Game contains text of domestic abuse, suicidal ideation, emotional/physical abuse, & mature content)
"I'm with you, I see you, I believe you, I understand."
Games do not solely serve the purpose of vivid and stylized entertainment, as most are coming to understand. They also are a means of artistic creativity, of emotion, of expression, of story-telling, and reflection. Last Call is exactly that. An autobiography told through quiet poetry of a lived-in experience, told through heart-ache and shadows familiar to so many. A survivor's story that deserves to be acknowledged, and cathartically expressed.
Within colorful umbra and harsh streams of sunlight, you stand wading knee-deep in a sea of boxes filled to the brim with fragments of life and personality of the creator. Books of worn poetry, tangled PlayStation controllers, clean dishes, candy-apple colored Hello Kitty & Sailor Moon baubles. Half-packed silence swarms thick through the air, and only gets thicker with the ceremonial closing of each spoken word and cardboard box.
Folded within various boxes of closure; whispers of reality and poetry. Each line tasting like the thick honey of idealized love, and the sour sap of violent, physical heartache. The progress of the story relies on your vocal acknowledgment. The impact of real story-telling through the narrative poems extracts the breath out of your lungs as you compose yourself for microphone response. But it drives home exactly how important it is for these stories to be vividly recognized. Your guts twist inside of you as you yearn to help. But listening, genuinely listening, is helping. It isn't easy by any means to come to terms with the reality of suffering someone has experienced. It's even less easy to pour yourself out into the world and acknowledge your own story. To make yourself heard so that others might feel the soft lilt of their own voice and experience. It is, however, inexorably important to soothe the loneliness of it.
Whirlpools of sore emotions and bitterness lurk on your tongue and boil in the pit of your stomach as you move through the liminal, mid-move apartment clutter. Each poem, though more emotionally tender and physically painful, delves into further catharsis. Not every story is happy, but a story does end as new ones are written. Closure is not clean. It is not linear and simple, but at least one step forward can begin to mend the wound. The Last Call encapsulates this authentic experience. An experience of what was once the sickeningly sweet scent of modern love, full of quiet warning signs turning into sticks of dynamite. Most importantly, an experience to be heard. 
You can play Last Call, available on itch.io, here. Be sure to check out DreadXP for other cool games.