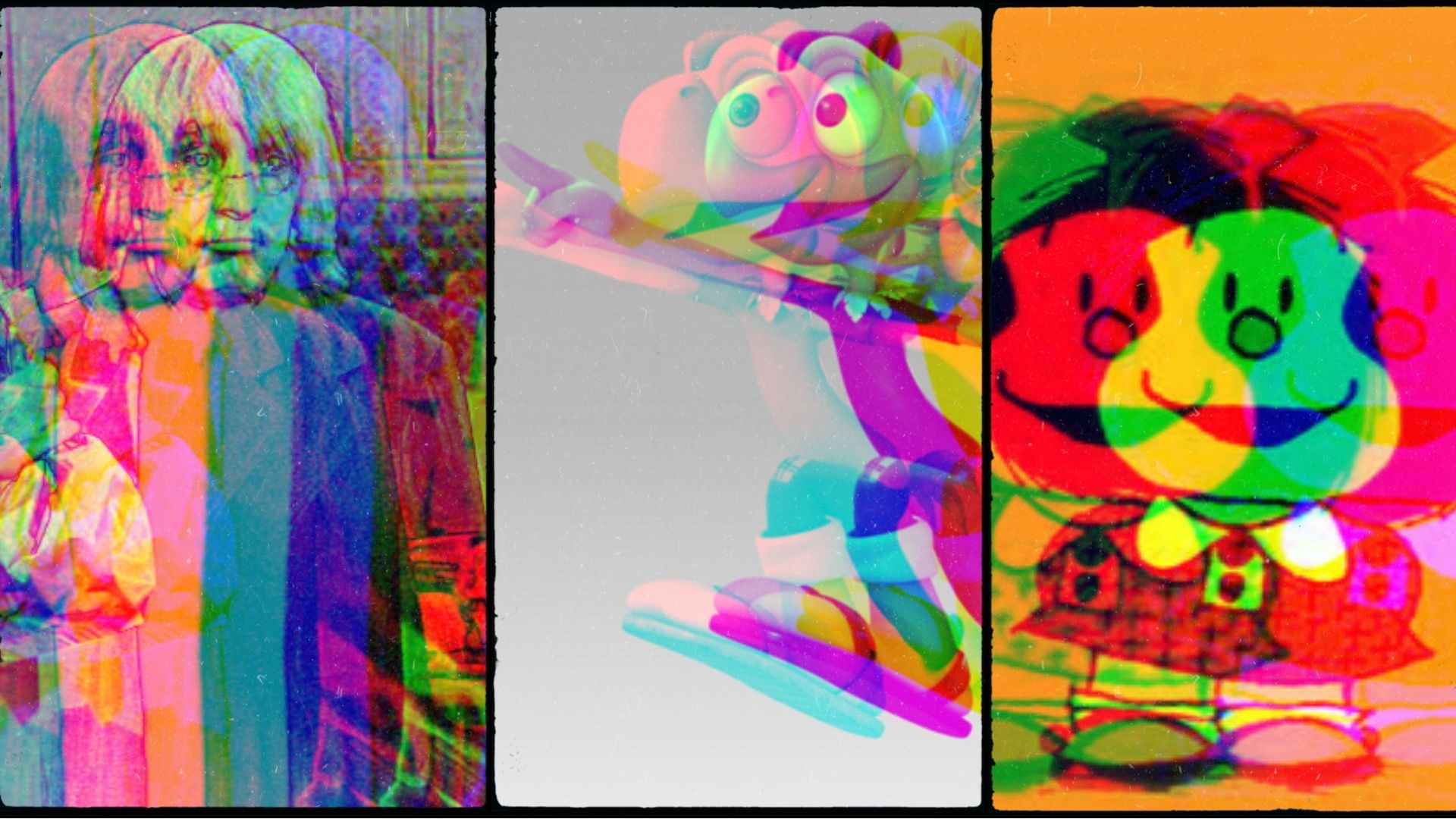 5 Hispanic Characters That Would Seamlessly Fit In Resident Evil
It's not often we get to revisit Resident Evil. I'm kidding, we talk about it all the time. But it's justified: the series is both a pioneer of the horror genre in video games, and one of the greatest living franchises in gaming. But have you ever heard someone talk about how what Resident Evil really needs is a supersonic-fast Mexican mouse? Or an anthropomorphic condor who's somewhat lazy? Well, I am happy to report that I am here to fill that particular void in your heart. Welcome to my list of the 5 Hispanic characters that would seamlessly fit in Resident Evil.
Doctor Chapatín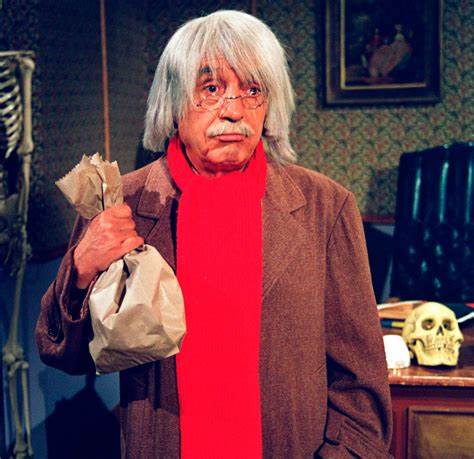 It was a bit difficult to choose only one of Chespirito's characters for this list. After all, I've written a whole article solely to describe how each of El Chavo's vecindad's characters were creeps.
But out of all of Little Shakespeare's (that's what Chespirito means) characters, I chose Doctor Chapatín.
Is there anything more terrifying than being sick, only to find the one person who is supposed to take care of you to be completely incompetent?
Not only is Dr. Chapatín openly poor as a doctor, he's no better as a person, either. Extremely misogynistic and highly flirtatious with women, particularly those in his staff, there's no need for Mr. Hyde when you have Chapatín.
Did I mention this is all coming from a comedy show? I can't find an English-dubbed episode, but here's a transcript to give you a gist of his character:
Mad Libs Catch Phrase: "¿Insinúa que soy viejo?", whenever someone mocks Dr. Chapatín's age. This triggers a small conversation:

Dr. Chapatín: Are you implying I'm an old man?
Someone else: No, Doctor. I don't know why but I have the feeling [insert ridiculous commentary hinting that Dr. Chapatín is old, for example: "the first fruit you bought was Adam and Eve's apple"].
Then Dr. Chapatín would hit that person with his paper bag.

From TVTropes.ORG
I can already see Jill Valentine going to Chapatín's office to try and gain insight into Umbrella Corp.'s biological warfare efforts, only to find the good doctor checking her out, giving nonsensical advice, and promptly forgetting who she was.
Cantinflas
On the other hand of the character spectrum, we have Cantinflas. Along with Chespirito's cast, probably the most successful Hispanic comedian to come out of Latin America, Cantinflas had an absolute goodness to him that make him a prime candidate for co-starring in a Resident Evil game. In fact, Mario Moreno (who created and played Cantinflas) was, in his own right, a hero.
Partly responsible for the rise of the golden age of Mexican cinema, and deeply entrenched in the union politics of the time, Mario Moreno often risked his life in order to protect the downtrodden. Many thought of Cantinflas in the same light as Charles Chaplin's Tramp. Despite the similarities, though, Moreno's own real-life heroism sets him apart. Can you think of a better person to lead an underground revolution against the evil that is the Umbrella Corporation?
Condorito
Moving onto animated and comic book characters, we must mention Condorito. Condorito (which loosely translates to "little Condor"), is a Chilean strip launched in 1949 by René "Pepo" Ríos. The eponymous character is an anthropomorphic condor who is "lackadaisical and unambitious, but also kind, loyal, friendly and ingenious", as per his own Wikipedia page. He dates Yayita, a human woman who is… a very stereotypical portrayal of women, and definitely of her time.
Condorito is an antihero, who would go head-to-beak with the best of the best. Relatable, loyal and kind, but also… a bit of a slob. He is the everyday man. Well, the every day anthropomorphic condor, I should say.
I don't know that Condorito would make for a great main character, but he is certainly worthy of being either a party member or high-level NPC. I mean, c'mon. He's a condor! Forget the moth-man. I bring you: Condor-man! With cute dog in tow and all!
Mafalda
Going back to goodness similarly unadulterated as that of Cantinflas, Mafalda is, to this day, an icon. Created by Argentinian cartoonist Quino, Mafalda is a reflection of the Argentinian middle class and progressive youth.
She is the original Greta Thunberg, if you will. Minus the privileged upbringing. In fact, as early as 1976, Quino reproduced Mafalda for the UNICEF to illustrate the Convention on the Rights of the Child. A resumé doesn't get any more legit than that.
Because she's only six, I cannot see her as a main protagonist in Resident Evil. This is not because of her lack of abilities, of course, but rather an observation based on the history of the franchise.
However, in all Resident Evil games, there's a character that serves as the inspiration for the main character to turn their lives around, and do good.
And I cannot think of a better catalyst for goodness than Mafalda, the 6-year-old girl who dumbfounds adults with her questions about China's relationship with communism, true freedom of the press and reproductive rights.
Speedy Gonzáles
I finally have the answer to the question that is on literally everyone's mind: "What if QuickSilver and The Flash were Mexican mice?". Well, to that I say: Meet Speedy Gonzáles. It's remarkable how much of Speedy's personality mirrors that of the aforementioned Marvel and DC characters. Or, perhaps not, as he was created by Robert McKimson, Friz Freleng and Hawley Pratt, three decidedly not-Mexican artists from Warner Bros. The year was 1955.
In a twisted tail (ha! Couldn't resist) of irony, Cartoon Network spokeswoman Laurie Goldberg would say in 2002 that the character had been shelved for years due to its portrayal of negative Latinx stereotypes. And yet, the character remains well-loved by Latin American folk, to the point where their petition reinstated the character to the network the very same year.
I'm also happy to report that Speedy's gaming pedigree is, by far and away, the strongest of all characters presented here today. He either stars or is a main character in no less than 6 video games, in systems ranging from the Mega Drive/Genesis and Game Gear, to the Game Boy and Game Boy Color. Can you imagine trying to dodge a bullet-like Speedy Gonzáles while at the same time trying to remain within the stealthy core of Resident Evil gameplay? Golly, that does sound good.
What Other Hispanic Characters Would Be at Home in Resident Evil?
Let us know what you think on our Twitter @DreadXP_. And then, reach out to me personally @MarcosCodas to discuss why Gabriel Iglesias is most definitely the best voice actor choice for Speedy Gonzáles so far.