Warhammer 40K: Chaos Gate – Daemonhunters Debuts Dev Diary
Frontier Foundry released the first part of a three-part series about Warhammer 40K: Chaos Gate – Daemonhunters. The developer diaries depict the upcoming game of the same name, a turn-based tactical RPG. It releases on PCs next year.
The first part, Beyond the Gate, shows an overview of Warhammer 40K: Chaos Gate – Daemonhunters and its basic gameplay mechanics. Noah Decter-Jackson, Creative Director, Jonas Van Niekerk, Art Director, and Lead Designer Peter Schnab provide commentary. The video goes over the two primary game layers. First is Tactical Combat, which lets players customize and command their ground forces, environmental obstacles, and hazards. Second is Strategic Management, which involves the management and maintenance of the battle cruiser The Baleful Edict. With four unique standard and hero classes, customizable voice, armor, and facial options, and various psychic abilities, you can truly make your squad your own.
Beyond the Gate also discusses some of the lore. Players take control of the Grey Knights in a narrative written by Aaron Dembski-Bowden, a Black Library author. The Bloom's first seeds drift about in the air in the Chaos Gate setting. The player and their soldiers will learn more about the warp-spawn awaiting them and the call of Nurgle in the second part of the series. The Grey Knights will work to foil a galaxy-spanning plot to infect countless worlds with a vicious cosmic plague.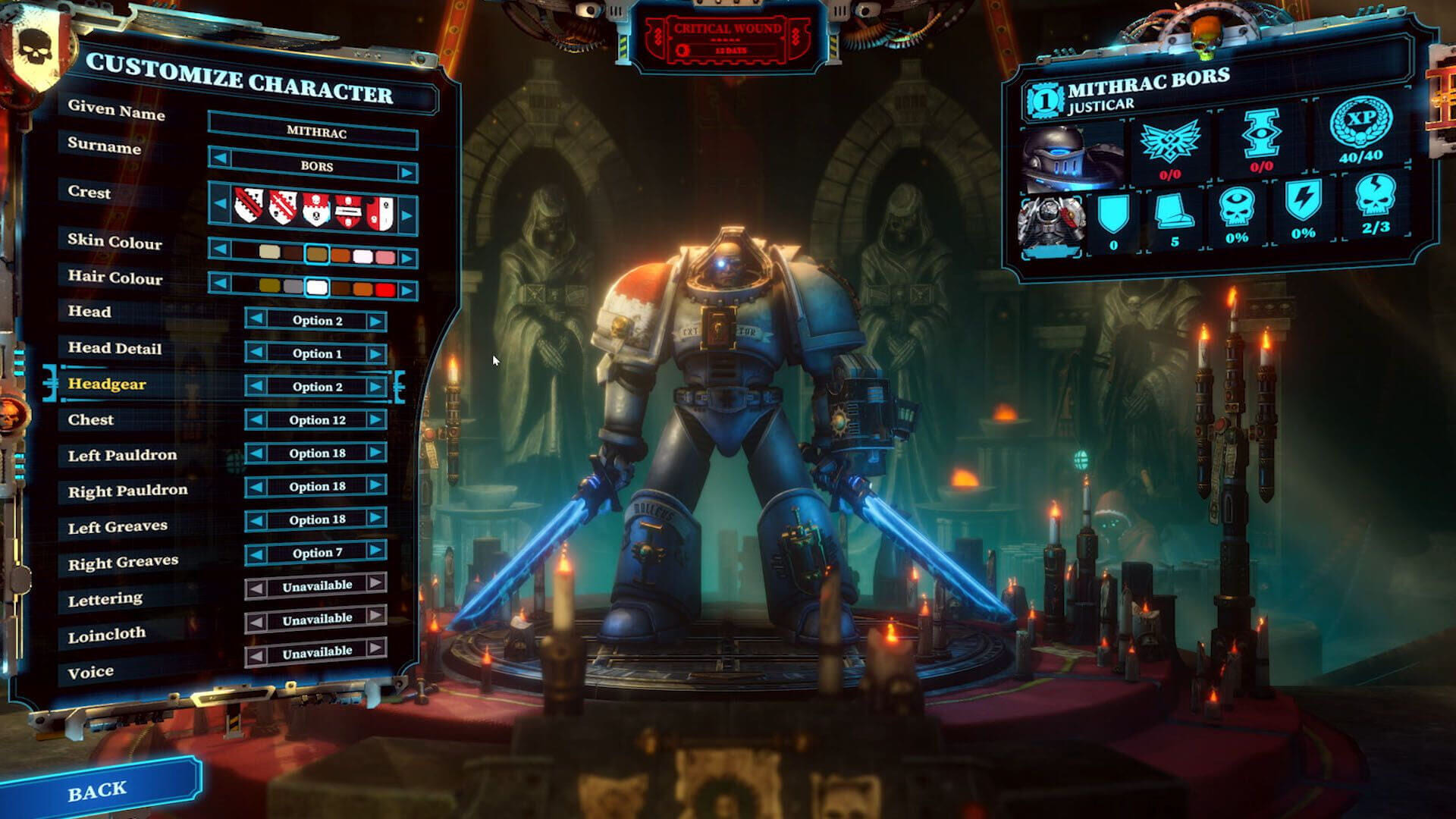 For now, you can Wishlist Warhammer 40K: Chaos Gate – Daemonhunters on Steam or the Epic Games Store, your choice. Neither Complex Games nor Frontier Foundry have issued a definitive release date, just sometime in 2022. Following the pages will let you get the latest news. Don't forget to check out the development diary on YouTube if you want a behind-the-scenes look. Dread XP has previously covered bits of Daemonhunters here.
Complex Games, the developer, has over 20 years of experience as a Canadian indie game dev studio. Previously, the studio has worked with various publishers and platforms, but has since opted to become independent. Their first step on their way to an independent studio is with Warhammer 40K: Chaos Gate – Daemonhunters.