Sadako Rising Coming to Dead by Daylight in March
Sadako Rising is the latest DLC that will come to Dead by Daylight this March. Starting on the 8, the eerie, pale-skinned Sadako will join the ranks of the Killers, and Yoichi Asakawa will join the Survivors as the only person to ever escape Sadako's wrath. The DLC takes inspiration from Kōji Suzuki's Ringu novel as well as the film adaptation.
Sadako crawls out of her iconic well to menace Survivors as The Onryō. With both great power and a ferocious temper, she was left alone to drown and drown in a fetid, watery grave. Now bolstered by evil, otherworldly power, her rage concentrated itself into a cursed videotape that allows her to curse viewers and kill them with fear. Her fury is so potent that the Survivors will find televisions a source of unease and fear rather than a source of comfort.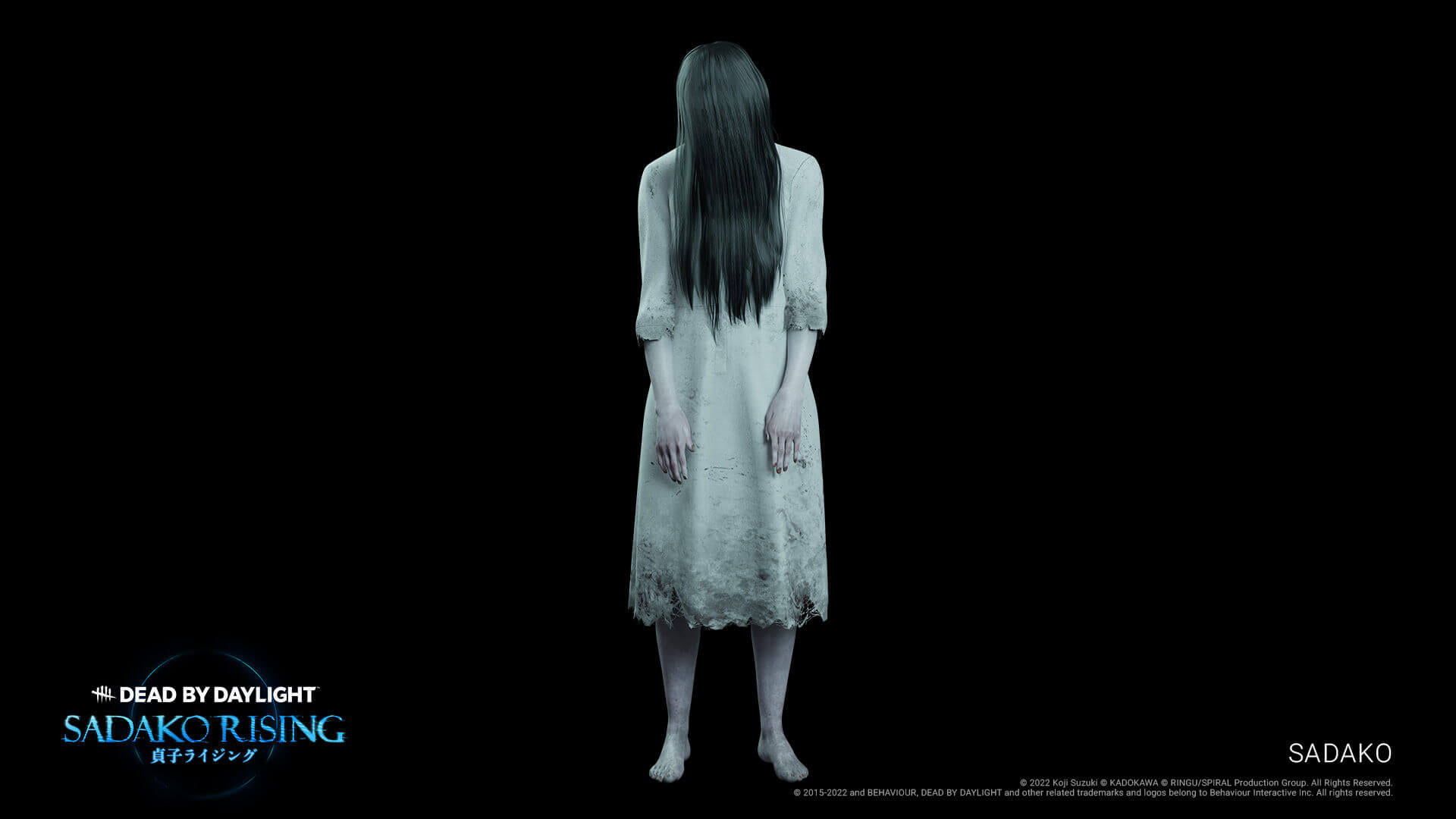 "Ringu introduces psychological horror to our game, which is very different from the slasher style our fans are used to. They can expect Sadako to come with creepy and surprising gameplay mechanics that are not found in other Killers. Survivors beware, she will freak you out!"

Dave Richard, Creative Director of Dead by Daylight
Reiko Imayasu, producer at the Kadokawa Corporation, expressed praise for the team for their portrayal of the vengeful spirit. "I'm convinced that it will be a chapter unlike any other," added Imayasu.
Yoichi Asakawa originally appeared in the 1998 film adaptation as a young boy. Over two decades after his ordeal, Yoichi is an accomplished marine biologist, but his search for answers has driven him into the realm of the Entity. Look forward to what perks Yoichi brings to the Survivors as the release date approaches.
Sadako Rising will become available on March 8 for Dead by Daylight on Steam, the PlayStation 4 and 5, Xbox One and Series X|S, the Epic Games Store, Windows Store, Nintendo Switch, and Google Stadia.