Sam Barlow Announces Immortality for 2022
Sam Barlow announced his latest project on Sunday. Titled Immortality, the new game lets players watch a cache of film reels from fictional actress Marissa Marcel. Of course, the actress herself has been missing for years, and the movies were long thought of as lost media. The project's working title was Project A.
The subject of Immortality, Marissa Marcel, began her acting career in 1968. Arthur Fischer cast her in Ambrosio, with Ms. Marcel earning the part over 20,000 others. After that, however, she only shot two other movies: Minsky in the 70s, and Two of Everything in 1999. The actress has attracted an air of mystery, as none of these films ever released, nor has Ms. Marcel been seen in public since Two of Everything.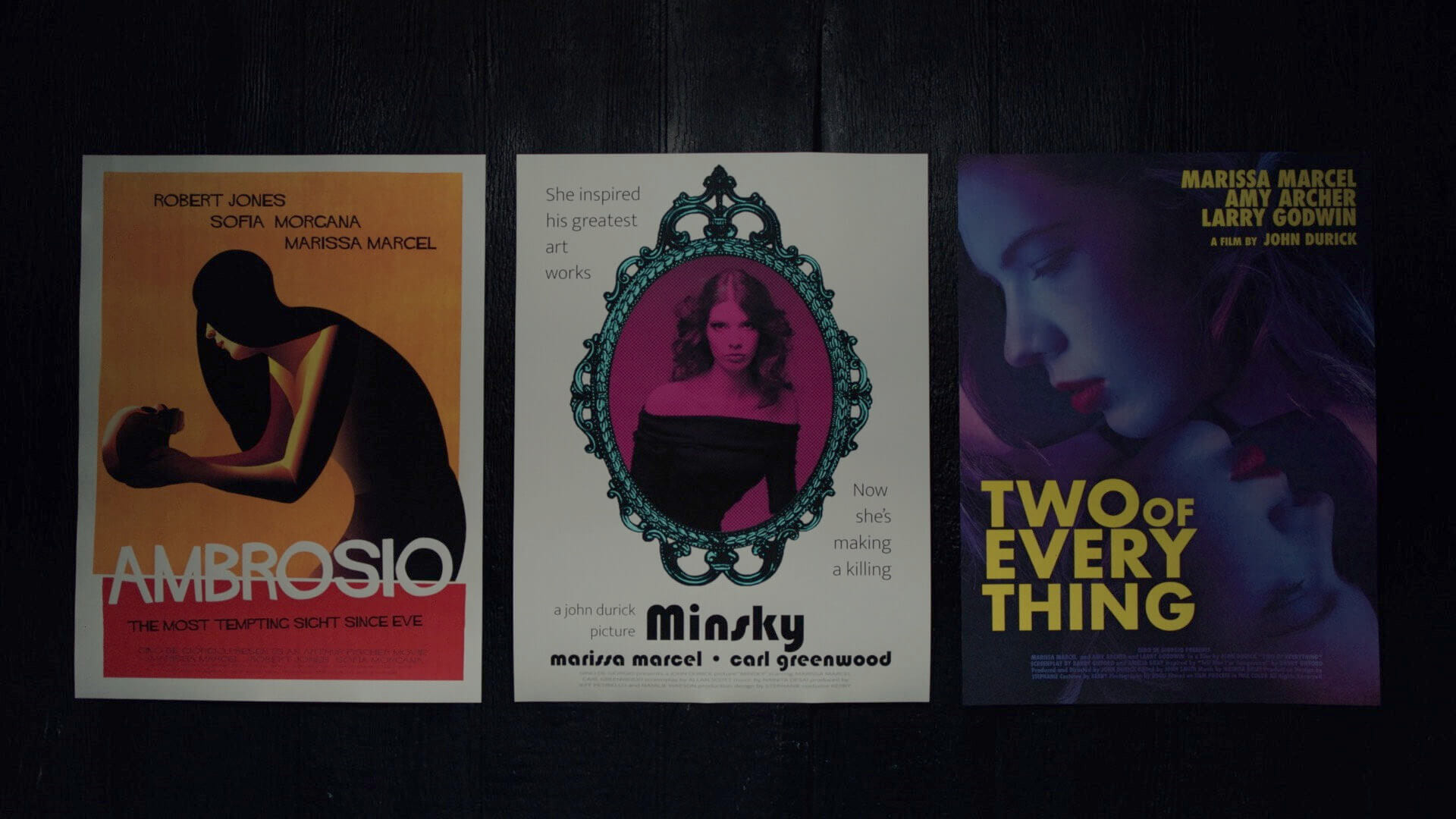 The released teaser trailer for Immortality shows off the poster designs for Ms. Marcel's three lost films: Ambrosio, Minsky, and Two of Everything. Allan Scott (The Queen's Gambit), Amelia Gray (Mr. Robot), and Barry Gifford (Wild at Heart) lend their talents as screenwriters.
Sam Barlow's previous works include Silent Hill remaster Silent HIll: Shattered Memories and Her Story. The main gimmick was that the game psychologically profiled the character, with the game adapting to suit them. Her Story reinvented detective games while targeting the YouTube generation.
Half Mermaid, developer and publisher, focuses on player-centered stories. Based in Brooklyn, it works on stories across a variety of genres. They previously helped develop the FMV game Telling Lies, the sequel to Her Story.
Immortality will release on Steam sometime next year. Wishlist it on Steam today to follow the latest in Immortality development news. The company plans to announce other launch platforms at a later date. The reveal trailer debuted at the Future Games Show 2021.