The Evil Dead Games That Came Before
With the new Evil Dead game coming out on May 13th, 2022, I thought it would be a fun idea to go through the history of Evil Dead games we have gotten over the years. While the games aren't conical, we will be leaving out some of the titles like the pinball games and the tower defense game. Leaving room for the series of games that tried to tell a well-thought-out story and continue the franchise as all of the games occur AFTER Army Of Darkness… well, kind of, we will get into that later.
A quick note there will be spoilers for these games. So this is your last warning before you get these games spoiled for you….

To start things off, we go back to December 5th, 2000, released on PlayStation, Dreamcast, and PC. We have Evil Dead: Hail to the King,
In Hail to the King, we follow hero Ashley Williams eight years after the events of Army of Darkness. Ash and his new girlfriend Jenny return to the Knowby cabin in hopes of ridding Ash of his recurring nightmares and making him face his demons.
As they arrive, Ash meets an old friend, and his severed hand comes back and plays the old tapes reciting the Necronomicon, and Evil Ash comes back, steals Jenny away, and knocks Ash out. What follows is a Resident Evil-style game with fixed camera angles, dwindling supplies, and a race to get the Necronomicon pages back to save Jenny from being possessed by the "Dark Ones." After gathering the pages, sending Evil Ash back, and saving Jenny, Ash uses the Necronomicon to send him and Jenny back, only to discover that the town is taken over by the Dark Ones when they get home.


It's honestly a fun game to play for a little bit, but it hasn't aged well. The controls feel unintuitive, it looks rough, and it's hard to distinguish items you need to interact within the environments. For example, you have to find a cord for that early on a motor unless you know what you were looking for. It's almost impossible to see hiding in the background. The difficulty in Hail to the King is nothing to shake a stick at either, this game is challenging, and I can appreciate attempting to continue on what the film series did.
Next up, we jump console generations, this time PlayStation 2 and the original Xbox, released summer of 2003 Evil Dead: A Fistful of Boomstick, a direct sequel to Hail to the King.
Fistful of Boomstick follows Ash twelve years after the events of Army of Darkness. Although being a direct follow up to Hail to the King, it immediately kills off Jenny, in the form of someone just saying sorry to Ash that she died in a bus accident. The majority of the story boils down to the fact that a talk show host and journalist, Trisha Pettywood, sets out to reveal the truth of what happened in the Knowby woods so long ago.
Working with a supposed colleague of professor Knowby Trisha invites professor Alex Eldrige to join her on-air. He reads the Necronomicon on live TV, bringing about Kandarian demons all over the town. Eventually, owning up to the fact that he knew what the book was capable of, Eldrige makes Ashe chase him through multiple timelines. All taking place in Dearborn, Michigan, we go to 1695, 1863, finally to a timeline changed Evil Dearborn in the present day. Ruled by the demon queen, it is revealed that Trisha has been turned into the queen and plans to rule the world. Which, of course, leads our hero Ash to destroy her and save the day. Ash gets teleported back to feudal Japan, where Kandarian demons are attacking. Ash grabs a Katana and tells them to come get some.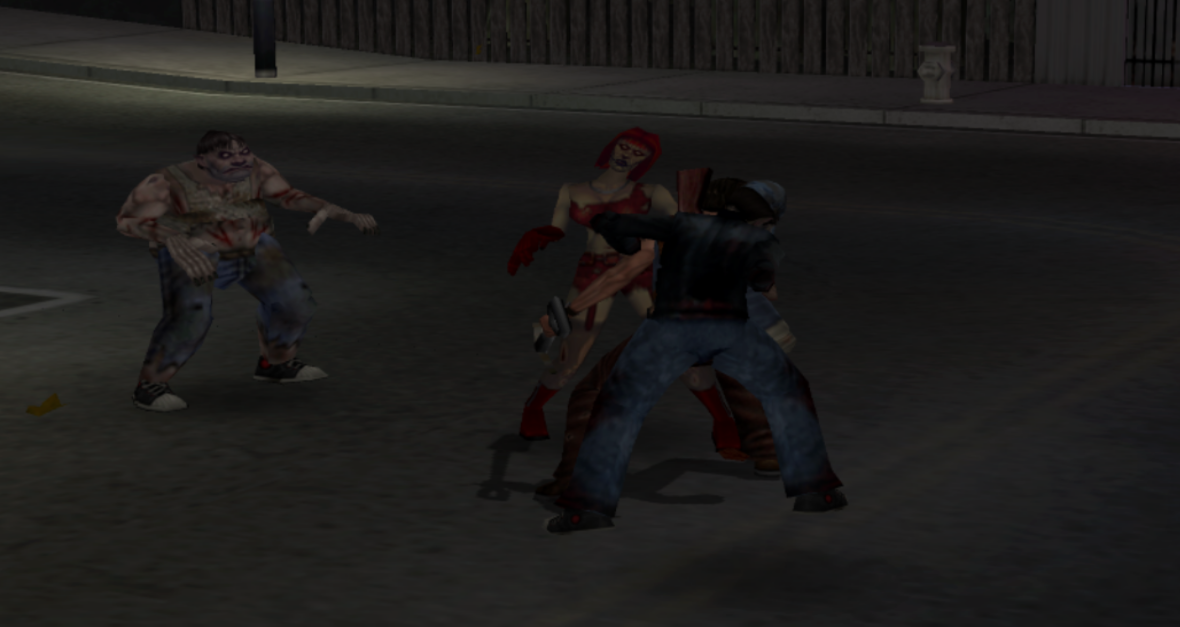 Overall it is a significant improvement over the first game, albeit a bit repetitive in the combat. It is much smoother, and the story is a little more fleshed out, and more importantly, unlike the first game, which feels like a retelling of the first three movies, Fistful of Boomstick tries to tell a new story. If you've got a way to play it, I suggest checking it out.
Finally, the last in the trilogy of Evil Dead Regeneration was released in September 2005 for the PC, PlayStation 2, and Xbox.
Evil Dead Regeneration is kind of an oddball story-wise. While it is considered to be the third in the Evil Dead games, it is at the same time not cannon to the other two and is more of a what-if scenario.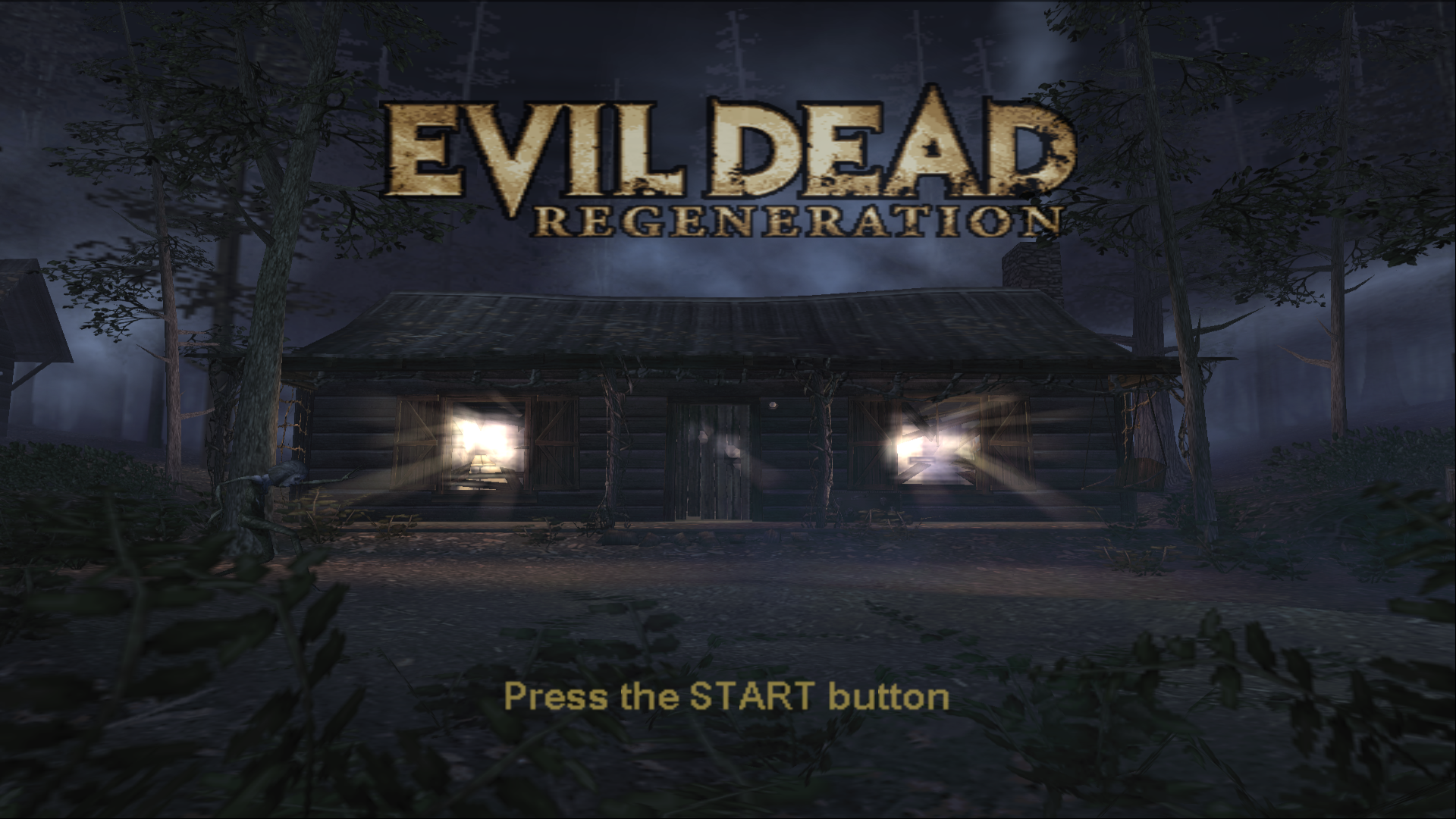 Regeneration takes place after Evil Dead 2 and sees Ash being locked away for being criminally insane. Acting as though Army of Darkness never took place. His doctor quickly gets ahold of the Necronomicon and calls upon the Deadites. In this iteration of the trilogy, Ash eventually learns how to turn into Evil Ash and use him for his own doing. He teams up with a semi-deadite named Sam, played by none other than Ted Raimi. Sam is used to enter spaces that Ash can't, and while he is pretty weak, he can ride giant demons to kick ass.

The main point of Regeneration is to kick ass as Ash. Having unlimited ammo, it basically turns into a constant wave shooter. Like the previous ones before it, the story itself is easily dismissed. Ash chases his doctor all over the place while hitting on his lawyer Sally, who becomes possessed and ends up having to kill her. It all culminates with killing Sally and the Necronomicon, opening a portal, and sending Ash back in time, I'm assuming to send him back into the Army of Darkness.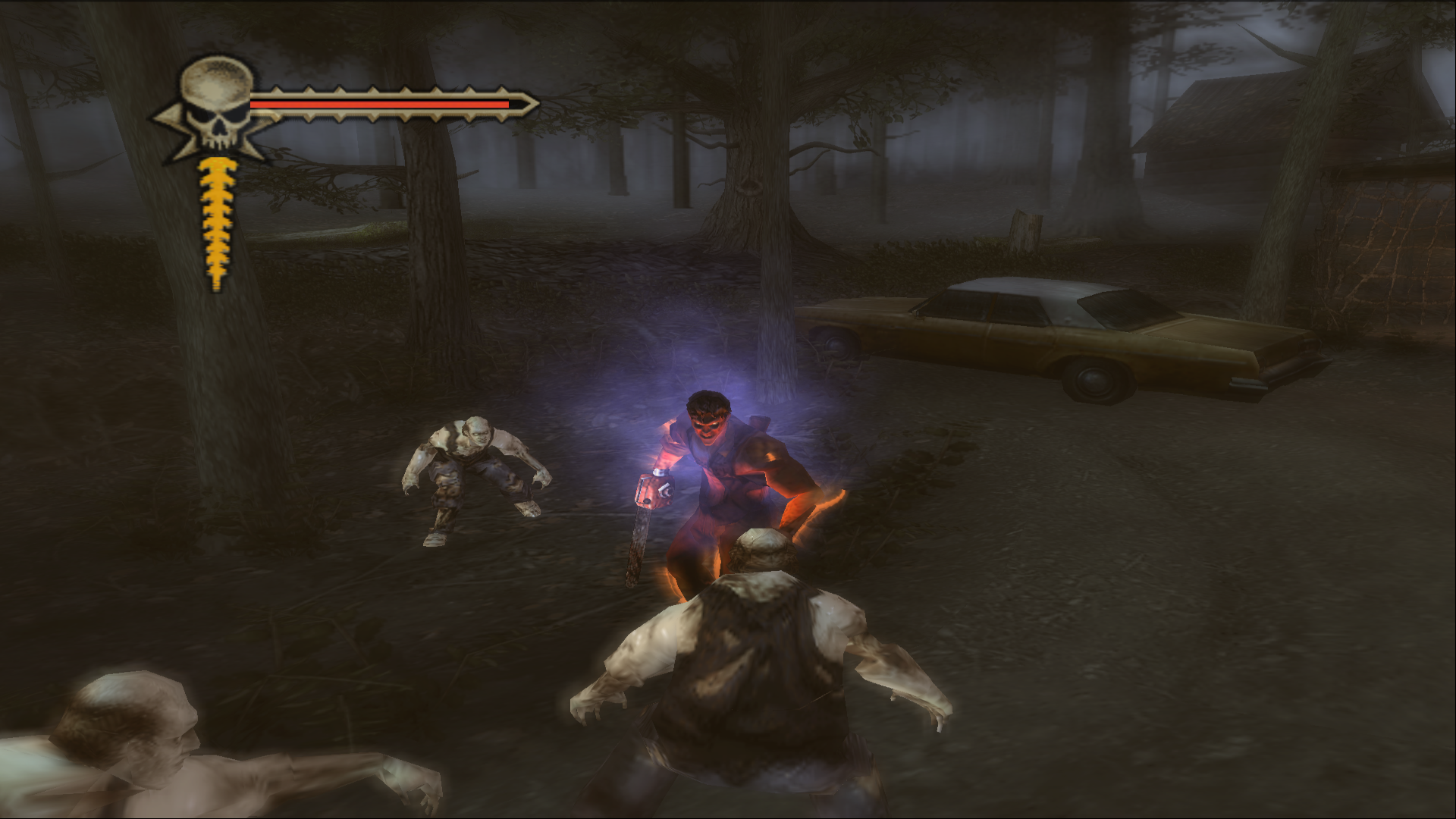 While it is the most fun out of the trilogy to play, copies of the game can be slightly pricey. But if you have the ability, it is worth a shot! Although this applies to all the games, don't get your hopes up. Although they each have some promising elements, none of them are fantastic.
 That is where Evil Dead The Game looks to change things. After playing a few matches, I already had more fun with it, both lore-wise and gameplay-wise, than the entirety of the trilogy of games that came out before it. While I don't usually go in for how a game looks, I will say what I've seen in Evil Dead seems gorgeous and leans into the over-the-top blood that the series is known for.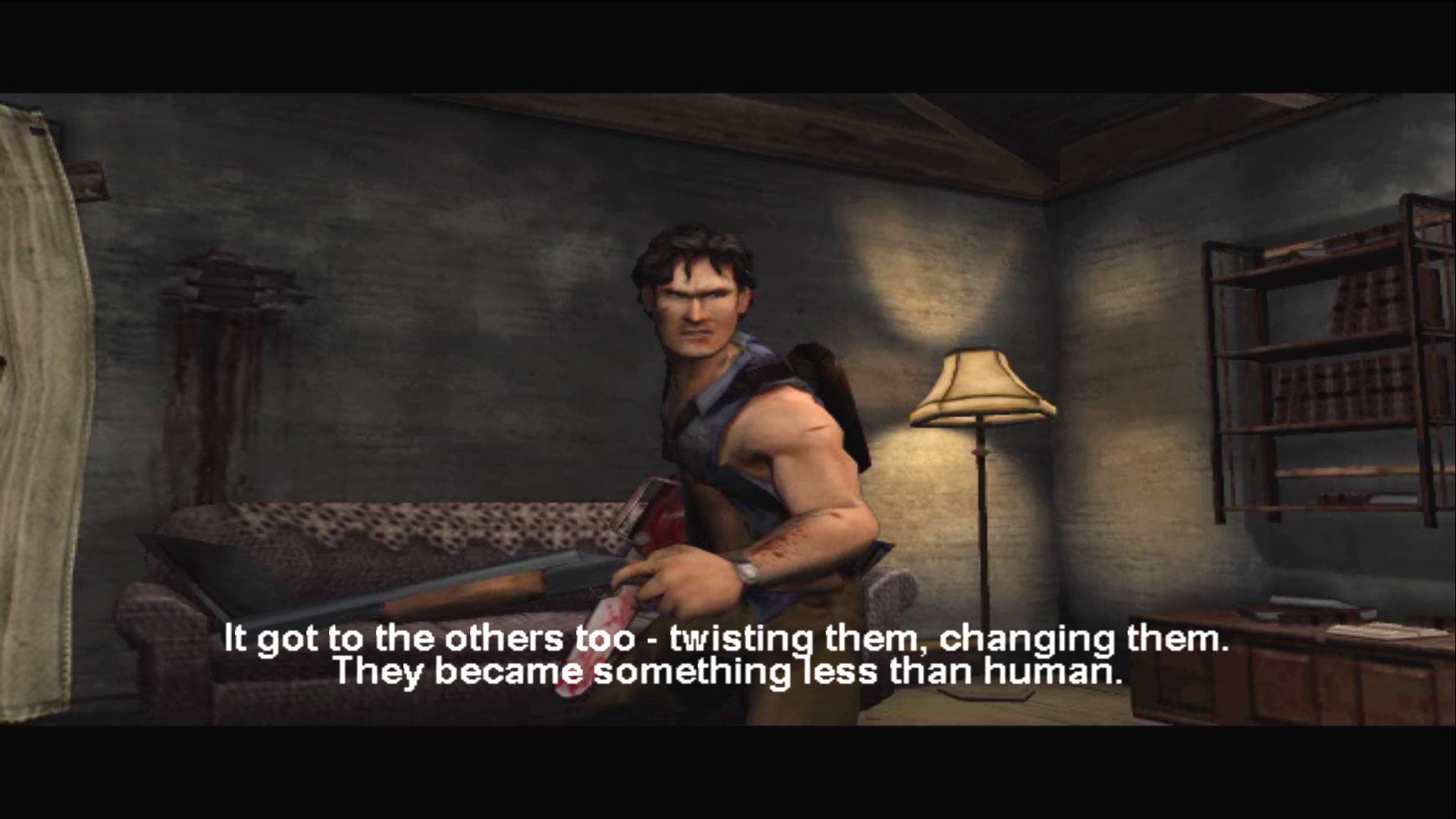 I'm excited for myself and all Evil Dead fans who are going to play the game. Saber Interactive has a passion for the series that hadn't been previously put into the games.
For more on Evil Dead, keep locked to DreadXP, as a fan of the series, I can't help but keep writing about it. Also, check out the fantastic trailer for the Dread X Collection 5, and be sure to listen to Real Professional for your podcasting needs!