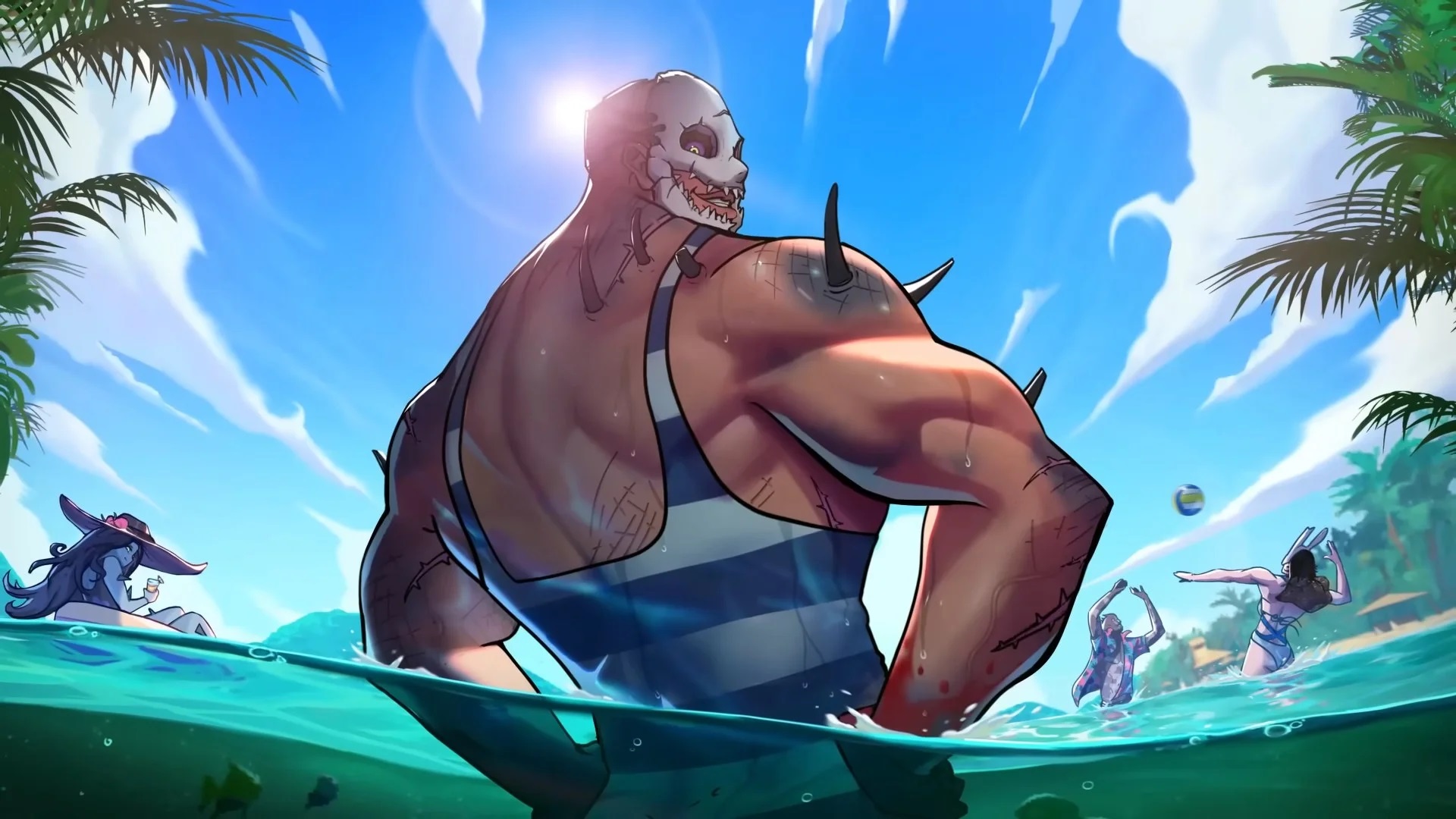 Hooked On You Q&A With Mathieu Côté, Head of Partnerships, Behaviour Interactive
I enjoy a good game of Dead By Daylight, and the fact that they have been going even scarier with the latest killers has got me excited for the game's future. Then earlier this year, they released a trailer for Hooked On You, a killer (literally) dating sim set to a beachy Vibe. I had to know more. So I reached out to Behaviour Interactive and got some questions answered by Mathieu Côté, Head of partnerships over at Behaviour Interactive.
Justin: How did the idea for Hooked On You come about?

Mathieu: That's probably the most important question we get asked. So last year, we ran a community-powered survey asking our players what other types of experience in the world of Dead by Daylight they were more likely to play, and the dating sim idea was one of the top choices. Because it is so completely out there and crazy, we thought we had to do it immediately! Almost every meeting we had with our team was the same. People look at you weird, snort, laugh, and then stop and realize that it is, in fact, genius. We've known for years of our fan's thirst for steamy content, and some of the more intense fan fiction that was created, so, we decided to give them what they want. However, we needed to present it the right way, with all the seriousness it deserves, that's why we partnered with Psyop. With their help, we created our first visual novel, which I think is truly magical.

Justin: What was the inspiration for the art style?

Mathieu: Good question. The goal was to take the Visual Novel art style, which is really distinct, and adapt it to Dead by Daylight. It can also be summed up to: we wanted to take Dead by Daylight to the beach – how do we do this while retaining the essence of what the game is? And so this is why it's a very colourful colour scheme – it's vibrant and fun. Our Killers retain all their distinctive features – but they're simply dressed for the occasion (and to impress). We're so proud of the result!

Justin: When translating the characters from Dead By Daylight to Hooked On You did you have an idea of how you wanted them to look in this beachy vibe?

Mathieu: We knew we wanted them to retain their characteristics – we wanted them to be recognizable. We didn't want to denature them simply because we were changing the setting. So we had to think long and hard about not making it a caricature but making it believable that our Killers would be at the beach. Again, preaching for the team here but I think the result is so great.

Justin: How was the initial reaction internally?

Mathieu: Lots of WOW and OMG! Honestly, as mentioned earlier, whenever we would bring this up, team members would frown – wondering if we were kidding. And once they saw the first character art – everyone was so thrilled. It really is such a fun project – a big departure from our usual universe and everyone has embraced it fully.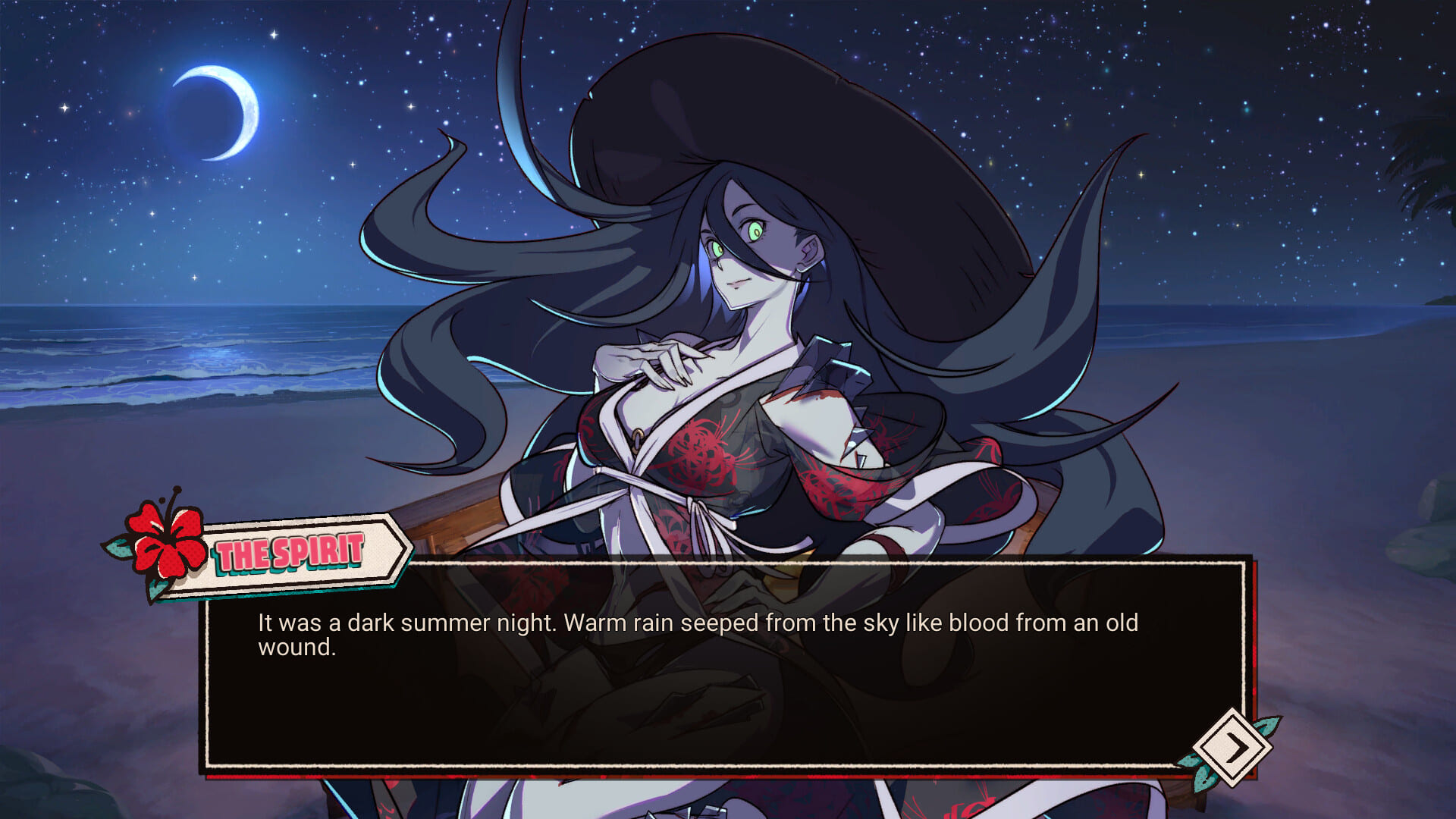 Justin: Were there ever any talks to try and get the licensed characters in it? We all know the discourse over Pyramid Heads Thickness.

Mathieu: We do indeed! I cannot disclose anything for now but let me tell you that nothing is off limits.

Justin: Can you talk to me a little bit about how the game approaches gender? What genders available to the player and what impact does selecting a gender have on your potential dates?

Mathieu: In Hooked on You: A Dead by Daylight Dating Sim, you are the hero of the story. Therefore, you play as yourself, but you have no physical appearance in the game and no assigned gender. The goal is for each player to engage with the game as they see it, as their heart (and thirst) desires without being forced into a defined character.

Justin: How long have you guys been aware that everyone wants to date the killers?

Mathieu: We've known of our fans thirst for a long time – fanfic abound on social media. But we're truly blown away by the enthusiasm for Hooked on You. This is beyond our expectations and we cannot wait for fans to get to experience it.

Justin: Why did you choose to go with these four killers? Are there plans to use more?

Mathieu: This was a very tough one for us because we understand that fans have their favourite characters – and while we aim to please – we also had to decide and cast an original crew to populate Murderer's Island. We opted to go with fan-favourite characters; and also some of our oldest Killers: The Trapper – who is literally the poster child for Dead by Daylight, The Spirit, mained by so many; The Wraith – who is just so visually interesting and The Huntress – one of our most cosplayed characters. We felt that using these four as our core group would feed the imagination of a wide range of our players, so that's how we made our choice. As for the rest of the question… you'll just have to stay tuned!

Justin: If you could choose one of the killers to date who would it be?

Mathieu: HA! Great question. For me, personally, I would go with either The Wraith, because he's just such a nice guy or the Spirit. I've always had a thing for glitter-goths.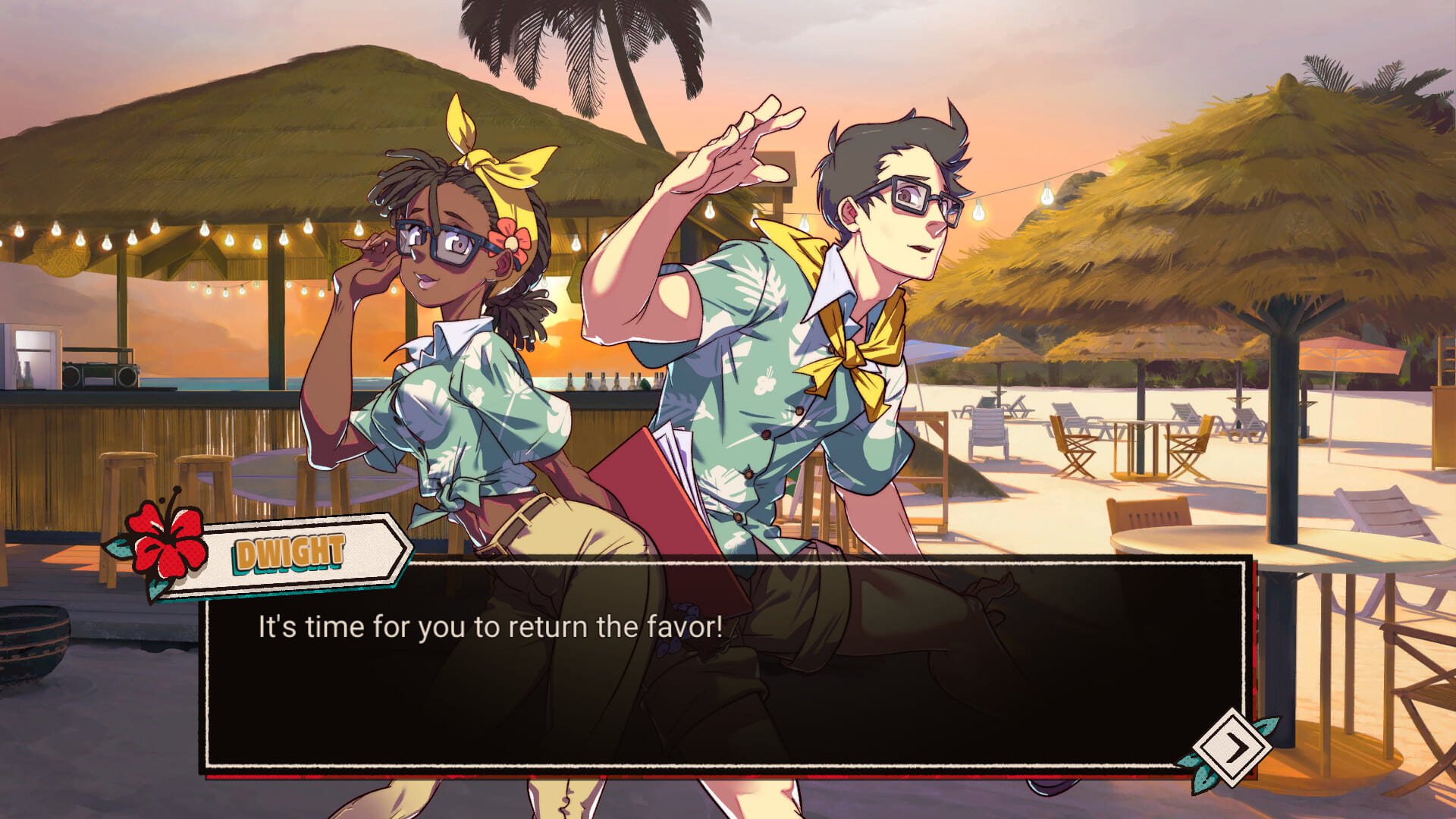 Big thank you not only to Mathieu for answering my questions but to Aude for being incredibly nice and really helping me out. If you haven't seen the trailer for Hooked On You yet, you owe it to yourself to go check it out and be sure to Wishlist the game on Steam! It looks like so much fun and I can't wait for it to get its hooks in me.

For more interviews, features and reviews stay locked to DreadXP, and make sure you go check out Mortuary Assistant on Steam!