Future Frights: Four Indie Horror Titles to Look Forward To
Oh my lord, dear reader, we are swimming in it! Indie horror titles, that is. Frankly, if you are a fan of gaming freakshows with limited funding then this is the golden age! While we here at DreadXP certainly have more than a foot in the pool of the indie horror scene, it is still important for us to have our eyes peeled and our ears to the street for the latest scoops in scary gaming. And while it is easy enough to search your most convenient gaming storefront for the latest horror gaming, you will have to dig a little deeper to get an inside look at the next wave. Myself, I do an awful lot of my hunting on twitter, where devs share information about their projects from conception to release. While sites like GameJolt and Itch.io are great for finding new short games, twitter has shown me some extremely interesting titles that, frankly, are years away from release.
While you know I am always trying to sit these developers down for interviews if possible, sometimes, there simply isn't enough to show or talk about for an interview to happen. But still, it would be a damned shame if I were to simply keep all of this info to myself, so I wanted to take some time to discuss some projects that are quite a ways out in polish, or scope, or sometimes even just mechanically nailing it down. Some of these I will be showing because I think the project looks interesting, and some I will be sharing just because the style of what has been shown so far has been stellar. In any case, I certainly hope you get a kick out of the crazy worlds these devs are cooking up.
I am going to list these devs and link their twitters, ranking them from least followers to most. Each of these games has its own unique pull for me, and I hope you find them just as intriguing, while some of the titles have steam pages available, others have yet to even develop past the conceptual stages. Regardless of their progress, each of these titles is surely going to be a blast when it finally releases.
---
29 Followers on twitter as of writing
Backworlds has my attention for one simple reason. I love parkour. I think it's fun to clamber up on things and run fast and make big risky jumps that end in graceful little rolls. So the idea of abandoning traditional cat-and-mouse game mechanics for a more intense game of climb-and-survive has me sold. Parkour in horror is not an entirely new concept by any means, but frankly, the mobility aspects typically bring with them an air of empowerment that Backworlds does not seem to harbor. While it is hard to tell the scope of the game from the very limited amount of information being shown at this time, I am hopeful that the visuals style is an indicator of the thought and care being put into this title.
---
217 Followers on twitter as of writing
You liked Iron Lung, yeah? But you wish it was bigger? Then Burn Depth might be for you. This title tasks the player with navigating open areas in their tiny submergible. The gameplay teased so far shows the cramped interior space of the submarine cockpit, and quite a few horrifying ocean creatures. The scarce details on the steam page make mention of the handcrafted areas that use procedural events, which sounds like a fancy way of saying that it's going to feel like a living, breathing world without suffering from some of the shortfalls of procedural map generation. I am excited to search every nook and cranny of these underwater areas, although frankly, I would love to know more about the world of Burn Depth, as neither the Twitter or the steam page mention much about the story aside from vague musings about solving a mystery.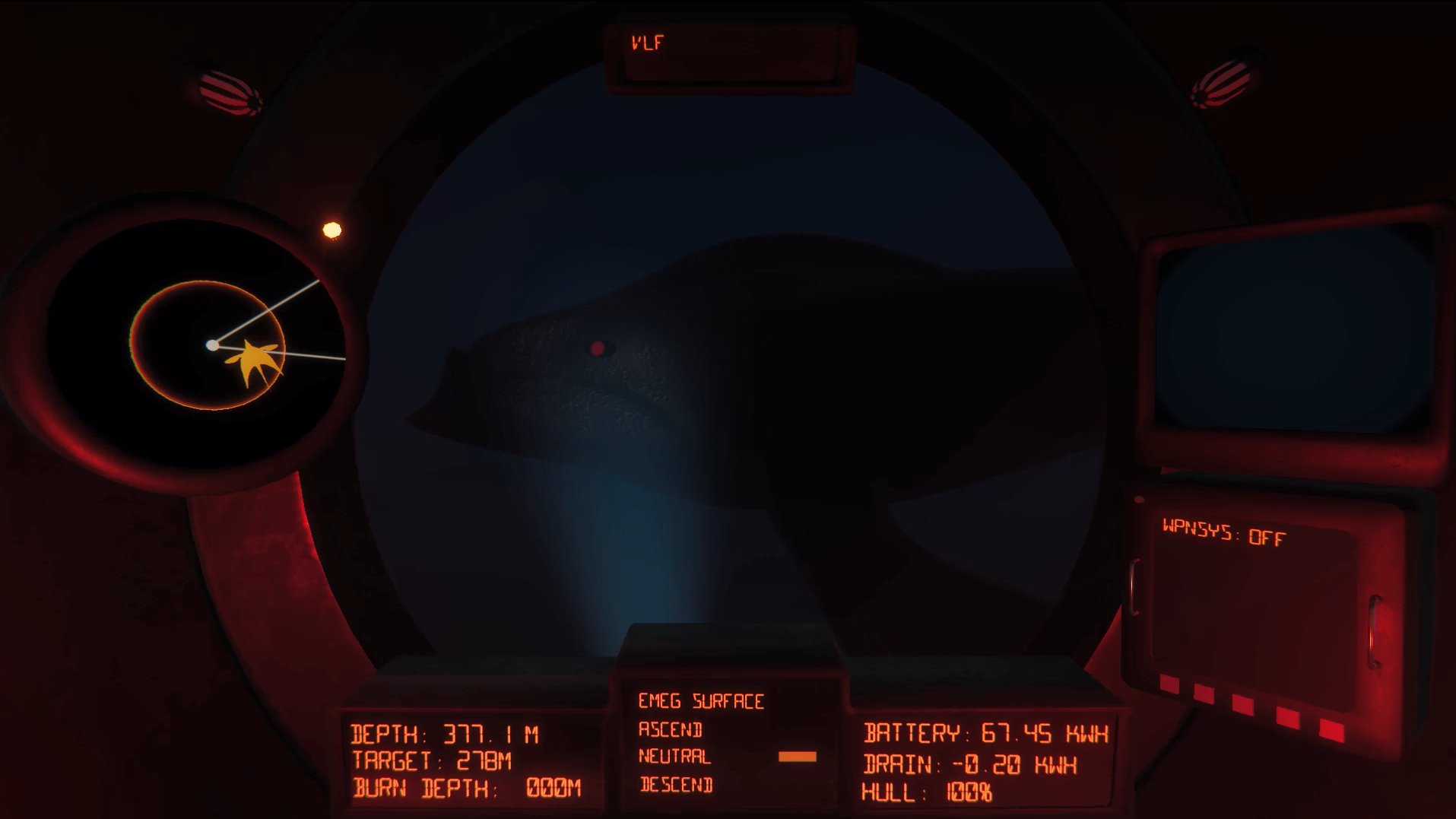 ---
3,513 Followers on twitter as of writing
ENCHAIN has been on my radar for quite some time. This movement shooter has a demo out now, and frankly, out of all the titles on this list, is the closest to completion; as of right now it is touting an early access release in 2022. The combat loop in ENCHAIN reminds me of Doom Eternal, but with more meaningful verticality. The player will need to use their lantern as a grappling hook to reach higher platforms, and also as a lasso to grab enemies and stun them. Killing stunned enemies will also net the player ammo for their weapons. Between the gunplay, the lantern, and the fantastic jumping dropkicks, the gameplay is exciting and demands your full attention to make the most of its simple-but-deep mechanics. While you may be able get by focusing on the basic mechanics, once you begin to fully utilize the grab and throw aspect of combat, it truly opens things up for experimentation. I strongly encourage you to check out the demo on this title, which can be found on the Steam page
---
RootPilot – Untitled Third Person Shooter
33,752 Followers on twitter as of writing
Whatever crazy title that RootPilot is working on is the entire reason I first started this article. As a man on the cutting edge of gaming, I am constantly looking for a game that makes me say "I don't think I've ever seen something like that before" and that is what RootPilot has delivered. I tried to set up an interview with RootPilot a while back but was shot down, as there just wasn't enough to show. That did not stop this early-early-alpha game from living rent free in my head. The frenetic and gruesome combat looks like it is going to be an absolute blast to play if the title makes it to release.
The above clips are what instantly had me sold on whatever the end product for this project ends up being. The dev has said that there will be a playable demo of some kind in the near future, and they do post updates on their page as they constantly improve upon and add to the mechanics of the game. While it's going to be a long time until there is a solid framework or roadmap for development, I truly believe that whatever this evolves into is going to make waves when it drops.
---
Unfortunately, due to the timeline on these projects, there isn't all that much else to say about them. Until these tiny terror titles see the light of day you will just have to follow their twitter pages for updates like we do. In the interim, if you are looking for more information on the latest and greatest in ghoulish or gory gaming, then stay right here on DreadXP and read more of our frightful features!