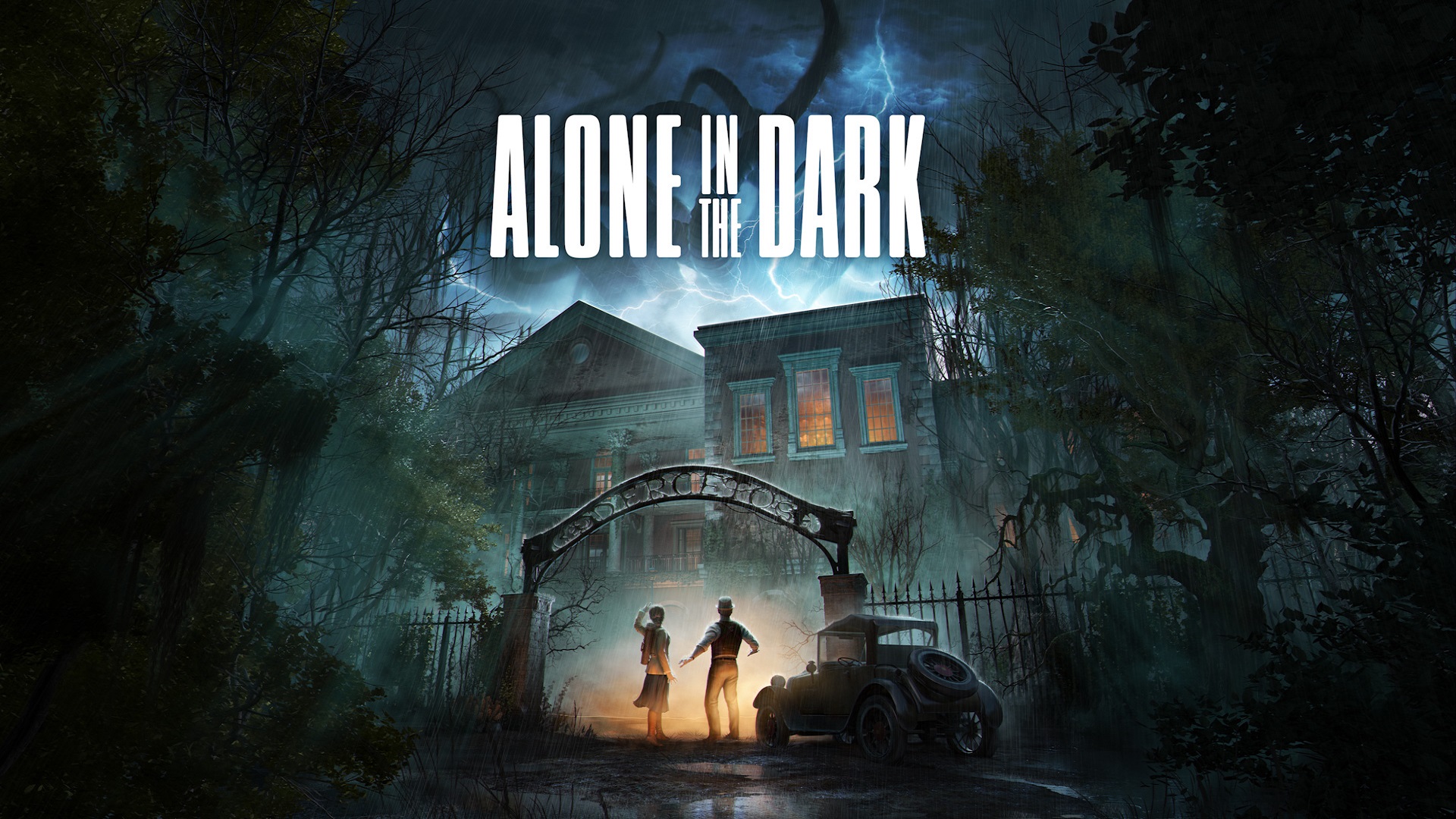 Reimagining A Staple In Survival Horror For A New Age: Alone In The Dark Q&A With Andreas Schmiedecker Associate Producer
When the THQ Nordic showcase happened, I was pretty excited to see Alone In The Dark getting a remake/reimagining. While it is a very troubled series, the last few titles being panned critically and by fans ( specifically Illumination), Even Alone In The Dark 2008 was pretty rough. Even though I'm going to just say this now, I enjoyed it a bit, granted I never beat it, only getting to the point of running around Grand Central Park and getting stuck and giving up. I enjoyed what I had played even with the bugs.
But, I reached out to Evolve PR, and they hooked me up with Andreas Schmiedecker, Associate Producer on Alone in the Dark, to answer some of my questions.
Justin:      How long has the team been working on reintroducing Alone In The Dark?
Andreas: The team has been working on the new Alone in the Dark since late 2019. Mikael Hedberg joined the team of Pieces Interactive around this time as game and narrative director.
Justin: What have been the inspirations behind the remake?
Andreas: We call our game a reimagination of the 1992 original. This is also where the main inspiration for the project comes from. Even though no knowledge of this or any other Alone in the Dark game is required, people who are familiar with the original game and the original trilogy will recognize quite a few things. We're bringing back the setting (Derceto Manor) and the original protagonists (Edward Carnby and Emily Hartwood), but we expand the scope of the original game.
Other than that, the team is taking inspiration from a lot of different sources, be it movies (for instance, we're taking some cues from David Lynch (Twin Peaks), and films like Angel Heart) or music (for instance, working with Doom Jazz Legend Jason Köhnen for the soundtrack).
Justin:      Did the team consider using any of the DNA from 2008 Alone in the Dark for this project?
Andreas: The 2008 game is not referenced directly.
Justin:      Alone in the Dark has such a strong history in survival horror, is this game a direct remake or will there be updates to the story and characters made?
Andreas: As mentioned above, we call our approach a "reimagination" of or even a "love letter to the original". In 1992, however, games worked very differently in terms of scope, control, etc. but also in how they told their story. We're taking a lot of cues from the original but adapting them to create a completely new story that is still faithful to the original setting.
For instance, Jeremy Hartwood is still the catalyst that gets the plot rolling. However, in our story, he doesn't kill himself but is committed to Derceto, which is a hospital for the mentally fatigued now. He writes a letter to his niece, Emily Hartwood, who comes to look for him, taking Private Detective Edward Carnby with her.
Justin:    This might be a little too much to ask just skip over this if so. Is this just the beginning of the return of Alone in the Dark?
Andreas: At this moment, we are focused on bringing back Alone in the Dark at the quality level it deserves. And of course, we'd be happy to expand further on the series and the franchise in the future.
Justin: Are there plans to add something in for fans of the series? Be it easter eggs or unlockable outfits?
Andreas: Old fans of the series will definitely recognize a lot of larger and smaller details in their playthrough. And we're looking into incorporating additional nods to the original, be that in the form of easter eggs or additional content.
Justin:       If there was something you'd like players to keep in mind when going into Alone In The Dark, what would it be? Or even what would you like them to keep in mind while we go on the journey to release?
Andreas: We'd really invite players to enjoy the unique and (positively) weird atmosphere of our game and our story. We believe that Alone in the Dark has a special place in the Horror Game genre and can truly provide an experience that is a bit different from just jump scares and terror, but relies a lot on story, music and atmosphere.
We'll still have one or two things to reveal prior to release, so we'd suggest you play the Playable Teaser at Gamescom, if you have the chance, and keep in touch for more details.
I want to thank Andreas for taking the time and shedding some more light on the project, as well as Chris from Evolve for getting me in touch with THQ and going out of his way to set this up. For more interviews, features, and reviews, stay locked to DreadXP and check out the teaser for The Outsiders.