A Plague Tale: Innocence Infects Consoles
As of yesterday, A Plague Tale: Innocence released upgraded ports on various consoles. The digital release of the stealth-puzzle hybrid released on the PlayStation 5, Xbox Series X|S, and Nintendo Switch yesterday. Physical copies for the Series X|S and PlayStation 5 will drop on October 19, just in time for Halloween.
The updated version includes nicer graphics and up to 4K UHD with 60 FPS. There are some optimizations to audio, as well, and faster loading times. This upgrade is free for owners of A Plague Tale: Innocence for the PlayStation 4 and Xbox One. A sequel, A Plague Tale: Requiem was revealed at E3 this year. It plans to release sometime in 2022 for the Xbox Series X|S, PlayStation 5, and Nintendo Switch.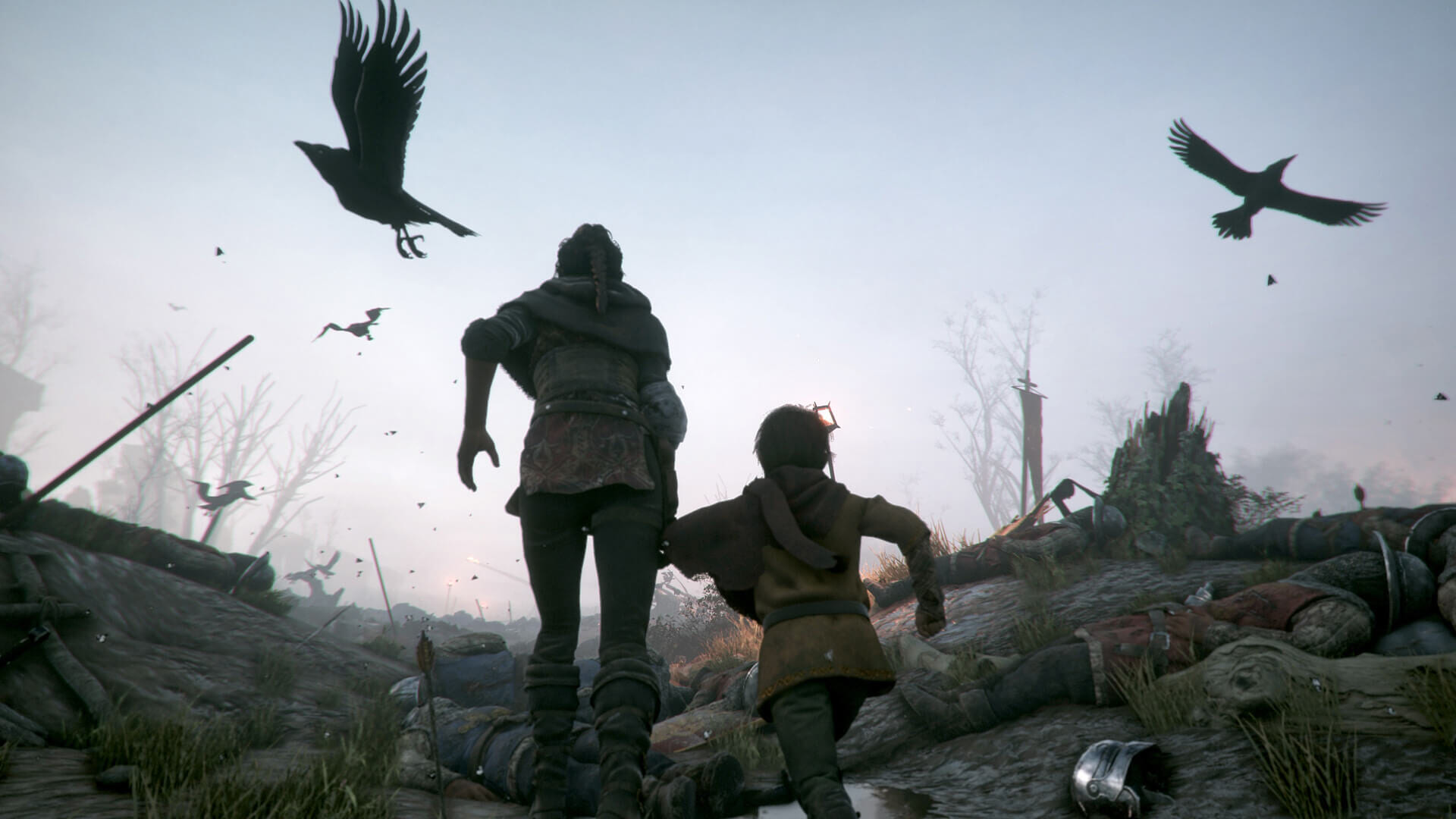 Originally released in May 2019, A Plague Tale: Innocence tells the story of Amicia and her sickly younger brother, Hugo. Set in the backdrop of the early Hundred Years War, the two children must survive the Black Death and swarms of rats. Millions of teeming creatures threaten them as they creep along the city streets. Light will scatter them for a moment, but they'll devour any being unlucky enough to cross paths with them. The gameplay revolves around avoiding the Inquisition and the deadly legion of rodents. Since Amicia is a young girl, she must rely on her guile (and a few alchemical tools) to get to a safe place for what remains of her family. Trapped between the rigid doctrine of the Inquisition and the scurrying rats, Amicia and Hugo must grow up before their time to confront the horrors.
Asobo Studio, the developer, produces a large variety of games. Many of them are licensed Disney/Pixar properties, but they also developed Microsoft Flight Simulator and Zoo Tycoon. Focus Home Interactive, the publisher, is based in Paris, France. Published titles include Greedfall, Curse of the Dead Gods, and various Necromunda games.