Anyone's Diary Gaining Digital Store Release this September
PlayStation VR exclusive puzzle platformer Anyone's Diary will be getting a digital release on the PlayStation Store next month. Starting September 14, World Domination Project's title will include a standalone version for 9,99€ (or regional equivalent) and a bundle with the soundtrack for 14,99€. Wishlists are available now on the PlayStation Store. The game is a VR experience and will require suitable hardware.
In the third-person puzzle platformer, players take control of Anyone. Anyone has no distinct identity, gender, or age. Guide Anyone through a city made of paper and solve their inner conflicts through puzzles. The papercraft-like visuals only add to the surrealism. Through their diary, you can discover their fears and hopes on Anyone's psychological journey. Two different endings depending on your puzzle solutions round out the various rooms, buildings, and locales.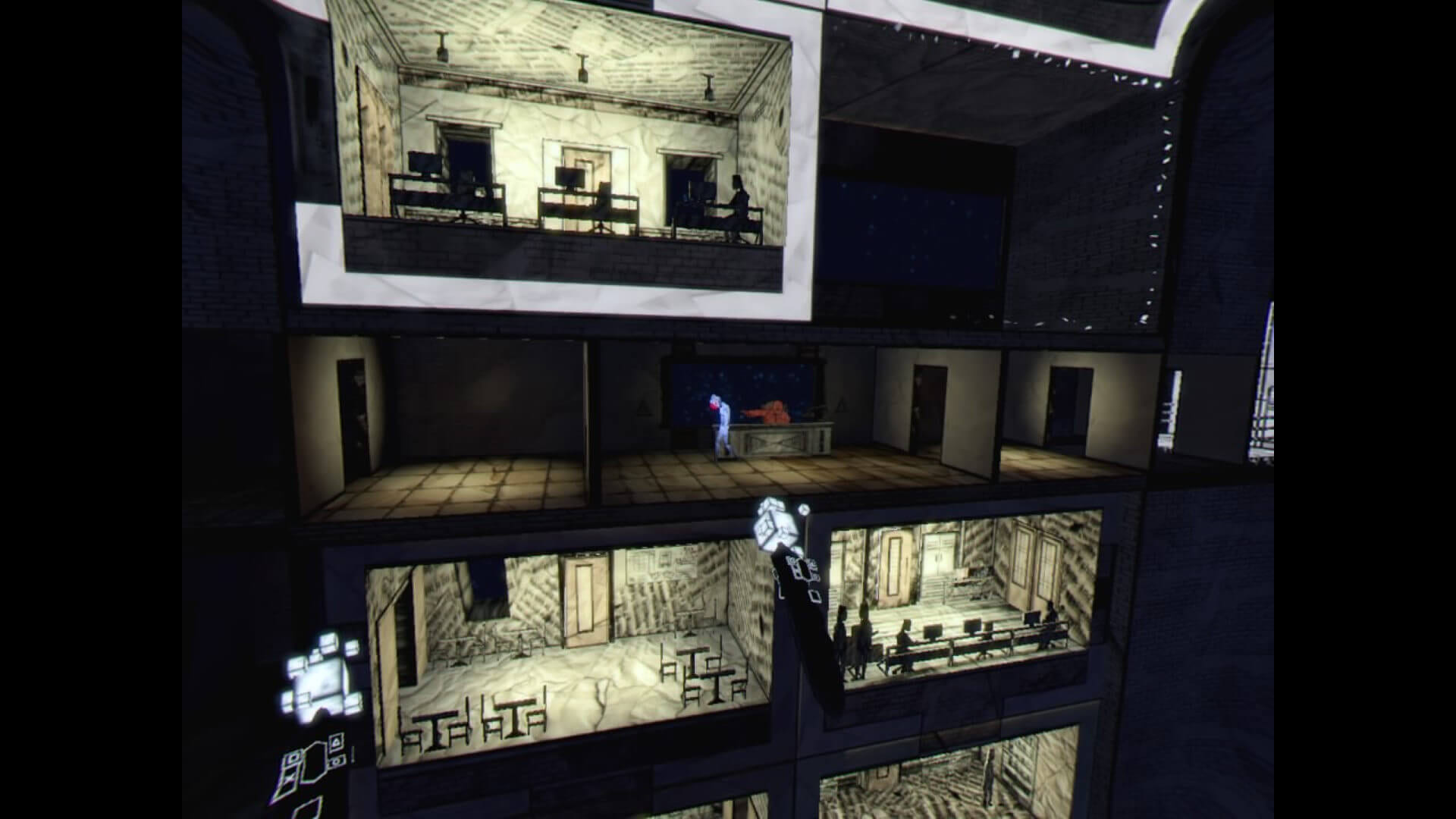 Anyone's Journey has received three nominations at the PlayStation Talents Awards, including Best Art, Press Reward, and Best Use of a PlayStation Platform. The dev team joined the PlayStation Talents Games Camp program shortly thereafter, granting them access to the resources in Valencia. Following that, the team has worked to develop their game with assistance from SIE Spain. With their help, they've sought to create a new way of using PlayStation VR setting themselves apart from the market.
PlayStation Talents, launched 2015 by Sony Interactive Entertainment Spain, seeks to unify the various projects from the Spanish branch to help foster local talent. It educates, incubates, and hosts the PlayStation Awards to help indie studios and ideas flourish.
Sony Interactive Entertainment is a global leader in digital entertainment. The studio's products and services include the PlayStation 4, PlayStation VR, PlayStation Vita, and a host of other hardware and software titles. SIE is a subsidiary to Sony Corporations.