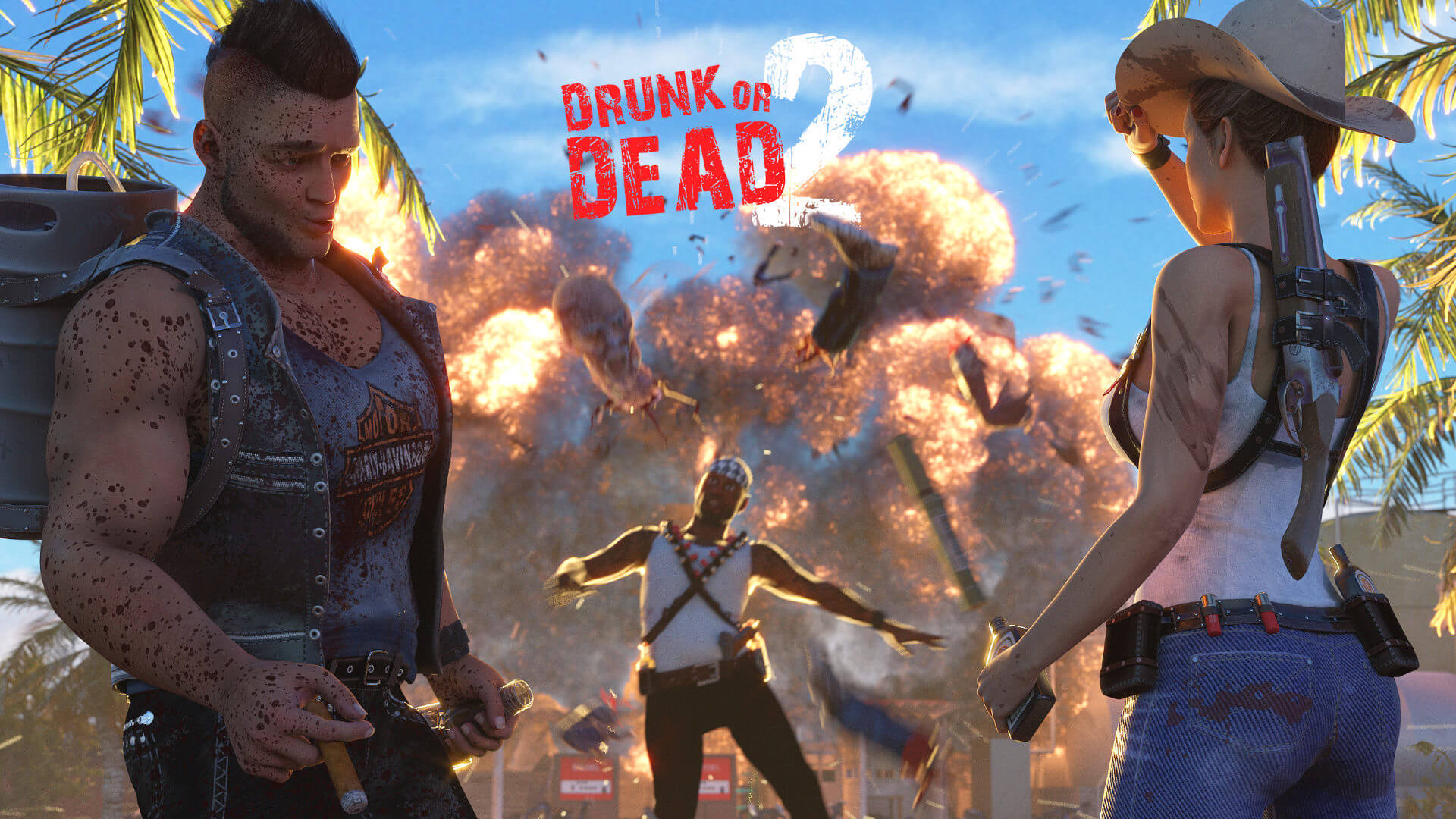 Drunk Or Dead 2 Hanging Overhead Until 2023
Drunk Or Dead 2 will bring its alcohol-soaked zombie-slaying gameplay to the Quest 2 and PC VR devices early next year. Drink a beer, shoot, and drink again. You can play either alone or with up to four people in online co-op. Don't expect to wrinkle your brain here: it's a "rude, crude, co-op grindhouse splatter action" sort of thing. Not only are there plenty of shots, there are plenty of shots, if you catch my drift. It will be compatible with the Valve Index, HTC Vive, Rift, and more.
Customize guns to blast holes in the undead menace (or your buddy's hat). You want turrets that shred zombie flesh? As a treat. When the undead inevitably commit a party foul, go ahead and send them a rocket. They'll get the message for a bit. Or, if you prefer, you can try to drunkenly pilot one of those fancy robot drones.
When they aren't attempting to get their pound of flesh, you can leave the undead alone for a while. Talk to your fellow survivors in town between waves, share drinks with local being-alive enthusiasts, get new gear, and just goof. Once you're done, pick one of the four classes and send the undead back to the being-unalive club. If you're interested in seeing what's in store for you, you can check out the demo of the first game on Steam. It requires a VR headset to function.
4 I Lab, founded in 2011, employs passionate staff all over the world. The company got its start in the mobile market, but has shifted to producing titles for Virtual Reality devices. They seek to "deliver impactful new gameplay experiences to the world," while "defying expectations with our innovative designs." Drunk Or Dead 2 expects to launch on VR headsets in early 2023.