Blair Witch: VR Edition Launches Today
Surprise! The Blair Witch series by Bloober Team has a new port. Blair Witch: VR Edition launched today for PlayStation VR, Steam VR, and Oculus Rift devices. Pick it up via Steam or the PlayStation Store.
A story-driven game with an emphasis on psychological horror, the Blair Witch: VR Edition takes place in 1996. Ellis, an ex-cop, joins the search party for a missing young boy. Together with his beloved dog, Bullet, he will face both the darkness of the eldritch woods and his own mysterious past. Your actions will determine Ellis' ultimate fate as he searches for the young boy and answers to his own inner demons.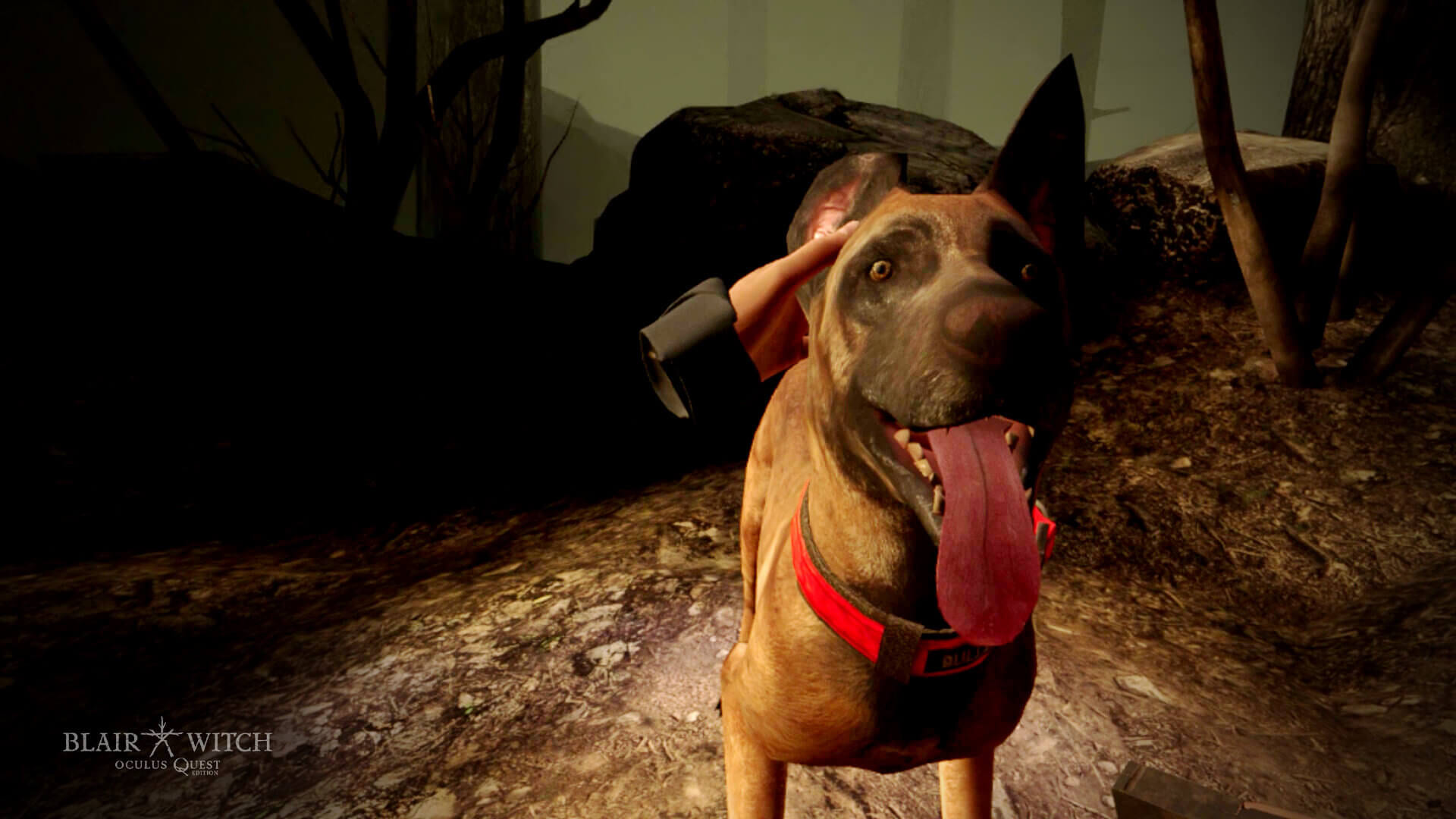 The updated VR port allows for Head-mounted displays, adding a new layer of immersion. The environments have more interactivity. Bullet has new mechanics, and there are more creatures to encounter in the cursed Black Hills Forest. You can now pet Bullet in VR, customize his look with new collars, give him treats right from your hand, shake his paw, and track objects by scent. In addition to the improved dog, one can now catch, throw, and stack objects. There's a marker used for drawing, and you can now open drawers and doors with your own hands. Of course, the controls have received an overhaul for VR. New sounds and game events will also frighten the player in new and unexpected ways.
Released in 2019, Blair Witch was designed by the same creative team behind Layers of Fear. Bloober Team, based in Krakow, Poland, has become a huge force in horror gaming. Earlier this year, the studio released The Medium, a horror adventure starring Marianne, a woman who straddles the fleshy, uncanny spirit world and the world of the living as she explores an abandoned Polish vacation spot. Blair Witch: VR Edition retails for $29.99, with a Collector's Edition available. There is a small discount at the moment on Steam, as well.