Ultra-Indie Daily Dose: Opossum Country Is Trailer Park Gameboys
Hello, you glorious gluttons for all things indie horror! Are you just starving for the newest of the new, the most unknownest of the unknown? If so, you've come to the right place. Welcome to the Ultra-Indie Daily Dose! In this series, we're going to pick a new game every day from an indie horror creator you've probably never heard of. No million-dollar budgets or factory productions. This is the space for the little guy with not but a developer toolkit and a dream. So if you're down to roll the dice on something different, then stick around and check it out!
---
Welcome back for today's Daily Dose! Our nightmare of the day is Opossum Country by developer Ben Jelter. A submission for the Scream FM game jam, this title is an authentic feeling Gameboy horror story.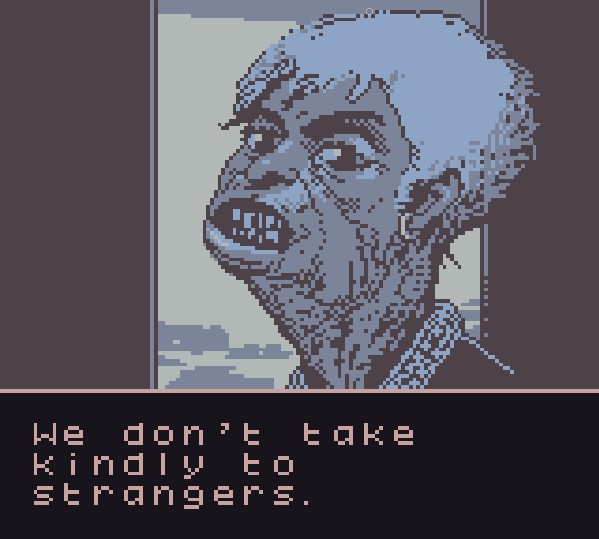 In Opossum Country you play a food delivery guy. Arriving late at night to a trailer park, you are unable to find who it was that ordered the delivery. You do, however, find a bunch of suspicious trailer park residents, and indications that not all is as it seems…
You can play Opossum Country on itch.io by clicking here.