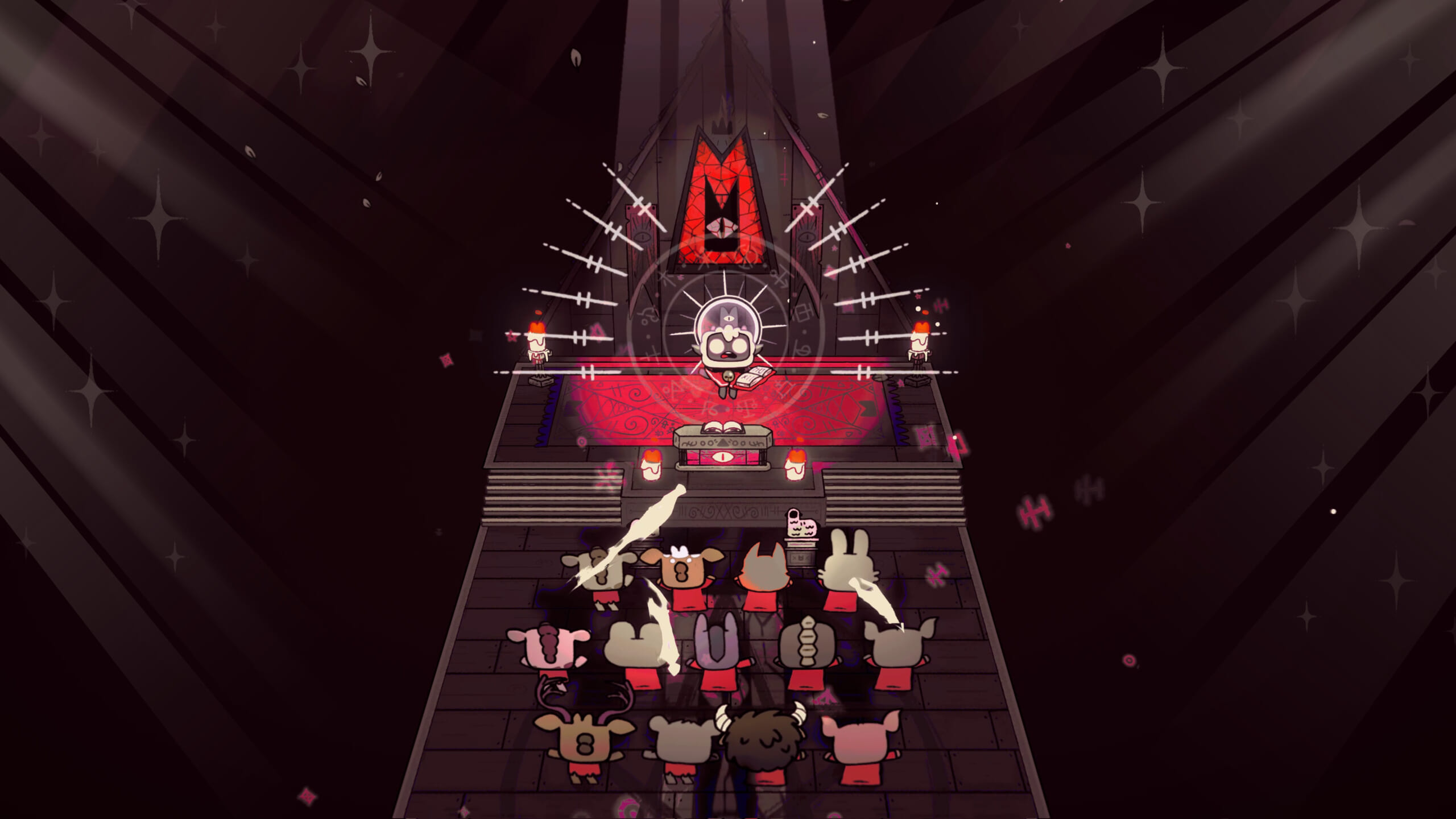 Cult of the Lamb is Adorable yet Terrifying
Announced today at Gamescon, Cult of the Lamb is an extremely odd combination of adorable yet terrifying. You're probably going to want to keep an eye on this one.
Being developed by Massive Monster, the team behind games like The Adventure Pals and Never Give Up, and published by Devolver Digital, Cult of the Lamb is a wild action roguelike with plenty of cute animals committing bloody murder. You'll play as a sweet and innocent lamb who, after a satanic ritual gone wrong, finds themselves brought back to life to get revenge against their killers. However, they don't have to go about this journey alone. You can recruit other forest animals to your cause.
The end result? A Lamb has a flock. They use said flock to help them out with their endless quest to get revenge, building up a camp with benefits that will assist them in their quest. Of course, it seems like the lamb has taken on some unfortunate habits from the cult. For example, you can sacrifice your followers. Why would you do such a thing? Well, to summon dark horrors of course! After sacrificing a friend, the lamb is shown being able to summon spikes from the ground and shoot out evil waves of energy. Listen, sometimes to defeat an evil satanic cult you need to become an evil satanic cult. The end result is that Cult of the Lamb looks adorable, but is a rather bloody game. Not too much unlike that one episode of South Park with the animals.
If Cult of the Lamb interest you, the game is set to come out sometime in 2022. You can add it to your Steam wishlist here.