Forgive Me Father Enters Early Access
Forgive Me Father entered Early Access on Steam today. The retro-styled FPS takes inspiration from the works of H.P. Lovecraft, one of the progenitors of cosmic horror. The Early Access release also includes GOG and other digital storefronts. Based on the roadmap, expect it some time in Spring 2022.
As the last sane person left, you'll fight through possessed humans and monsters in a desperate bid to survive. Struggle to take down creatures from beyond the veil using a variety of guns. Failing that, you may need to resort to your bare hands. The Forgive Me Father Early Access release contains about half of the planned content for the 1.0 release. You'll have access to the first of two playable characters, the Priest. There are six weapons, four skills, and 15 types of enemies. Two bosses cap it off with 12 different playable levels. To learn more about the Early Access roadmap, check out the developer's comment thread on Steam.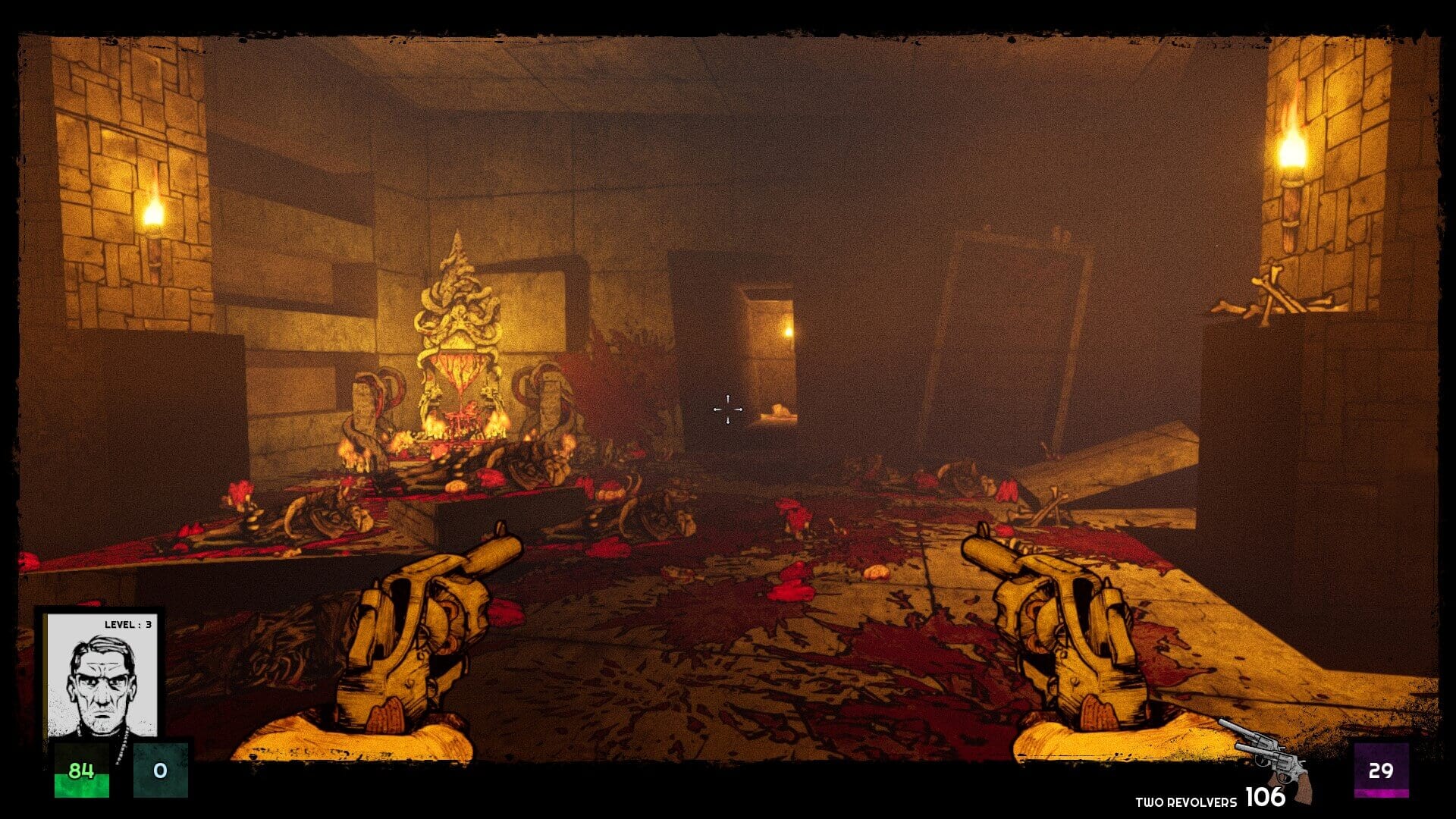 Forgive Me Father includes classic 90s FPS combat along with evolving equipment, giving players more flexibility in how they approach situations. Get Early Access for a slight discount on Steam, GOG, and the Epic Games Store. Don't forget to Wishlist and follow their development, either. 1C Entertainment dropped a trailer to celebrate Early Access earlier today, too.
Byte Barrel, founded in 2017 and based in Poland, seeks to create interesting, unique, and ambitious indie computer games. They currently have a dozen passionate team members on staff.
1C Entertainment, the publisher, has offices in Warsaw, Gdansk, Prague, Budapest, and Moscow. They operate in the realm of game production, distribution, and services for developers. Games they publish can be found on all platforms thanks to a robust network of digital and retail partners. 1C Entertainment has launched over 100 titles, including King's Bounty, Ion Fury, and Deep Sky Derelicts.