Ultra-Indie Daily Dose: Perfect Vermin Is Perfect
Hello, you glorious gluttons for all things indie horror! Are you just starving for the newest of the new, the most unknownest of the unknown? If so, you've come to the right place. Welcome to the Ultra-Indie Daily Dose! In this series, we're going to pick a new game every day from an indie horror creator you've probably never heard of. No million-dollar budgets or factory productions. This is the space for the little guy with not but a developer toolkit and a dream. So if you're down to roll the dice on something different, then stick around and check it out!
---
Welcome back for another Daily Dose! Our game today is Perfect Vermin by indie developer ItsTheMaceo. It's not uncommon to see indie horror devs emphasize horror and narrative at the expense of gameplay. But Perfect Vermin is a great mix of all three, especially the latter.
Perfect Vermin has you playing as some kind of exterminator. Except instead of spraying pesticide, you've got a sledgehammer, and instead of bugs or rodents, you're hunting for mimics. It's a bit like a prop hunt. Scattered through the office are objects that don't quite belong—a second refrigerator in the break room, a chair in the bathroom, etc—and your job is to smash it. But this simple task gets complex very quickly.
This is an exceptionally satisfying game to play. Just about every object you break, mimics included, shatter into big chunks like a ceramic plate. I almost wish Perfect Vermin had a free roam mode, where I could galavant through the office and smash to my heart's content. Even better, a survival mode where I'd get to fight off mimics that deciding that fighting was better than hiding.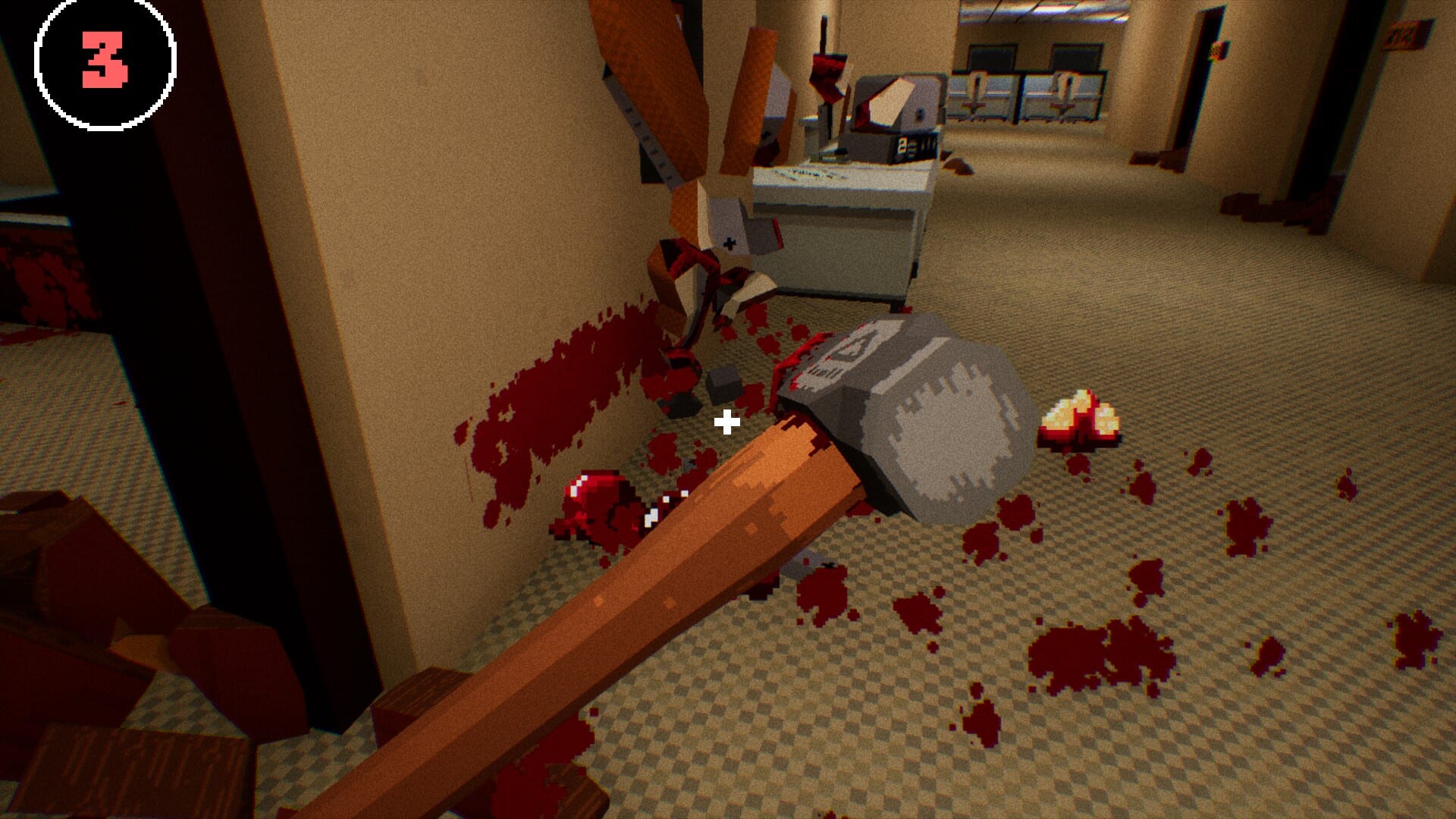 You can play Perfect Vermin for free on itch.io by clicking here. And be sure to follow ItsTheMaceo on itch.io here, and Twitter here.