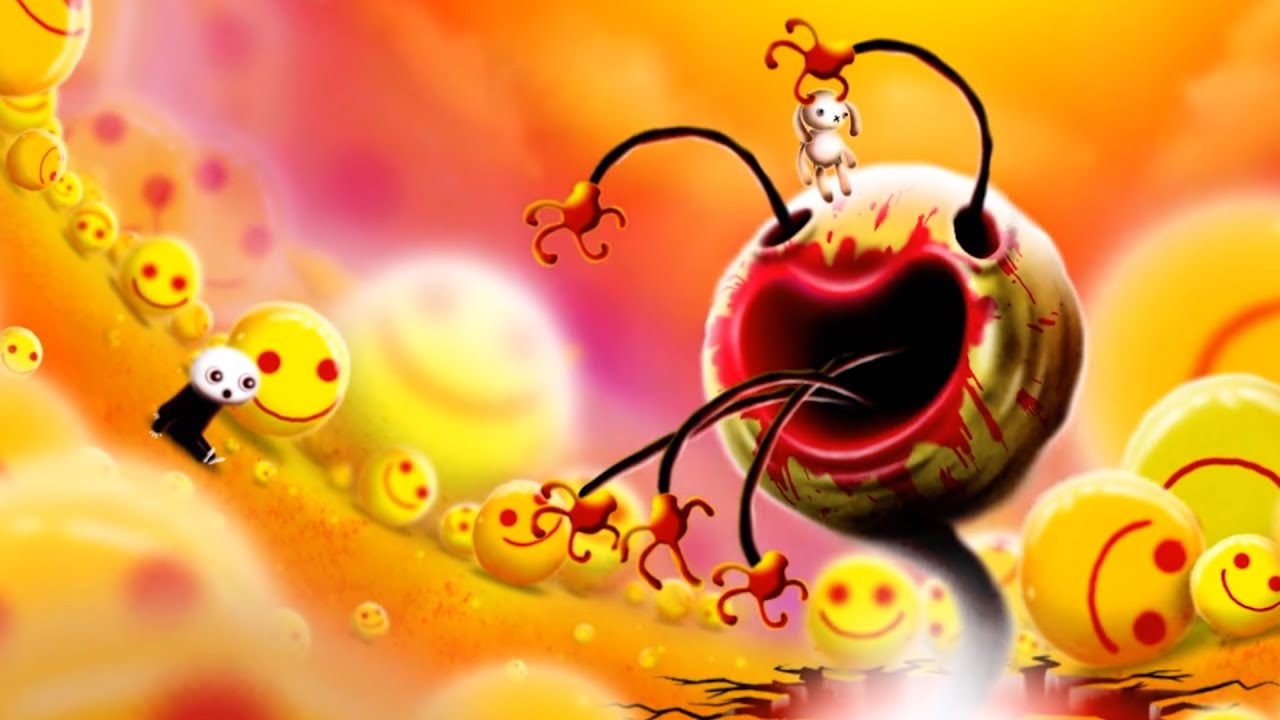 Happy Game is Actually Not So Happy – Out Fall 2021
There is something to the art of taking what we would normally find adorable and making it terrifying. Happy Game, by Amanita Design, seeks to unsettle. It's not a very happy time at all. The trailer released yesterday showcases a fun and happy world filled with charming characters. These charming characters include a happy face that opens up to reveal tiny happy face people wielding knives. There are some downright adorable bunnies with human-like faces. It all puts off a vibe of "oof, wow"".
Amanita Design is based in the Czech Republic. They normally make fun and actually happy games like the Samorost series and Mechinarium. Family friendly times are over with Happy Game. The blood runs freely and nothing is what it seems. You play as a little boy who goes to sleep and wakes up in a land of unstoppable nightmares. There are 3 nightmares that you'll have to escape by solving psychadelic puzzles. The music promises to be a trip with screeching and wailing, provided by Czech freakfolk band DVA.
What's been shown of Happy Game so far is insane. At one point I saw a giant happy face with long, spindly arms stretched out of it. Also quite a few heads explode in the trailer. The description is simple, "A little boy falls asleep to a horrible nightmare. Can you make him happy again?" I don't know if I want to make him happy again. I don't actually know if my constitution is such that I will be able to play a lot of Happy Game. We'll have to find out for sure when it releases in Fall of 2021 for PC and Nintendo Switch. Wishlist the game here and watch the new trailer below.