Happy's Humble Burger Farm Haunts Switches Today
Happy's Humble Burger Farm, developed by Scythe Dev Team and published by tinyBuild, is available on the Nintendo Switch as of today. It previously launched in December on the PlayStation 4, Xbox One, and PC. A new trailer accompanied the announcement.
As the newest night shift manager at the titular restaurant, your job is to grill food for your hungry customers, occasionally remove dead and/or live rats from the premises, provide top customer service, and additional duties as assigned. Happy the Humble Heifer will be watching to ensure that you're always at your best, so don't let her down! The consequences could be dire.
While you have a few spare seconds for a microbreak after unclogging the toilets again, you can explore the secrets of New Elysian City. Don't forget that the lovable mascots have eyes and ears everywhere. Happy's Humble Burger Farm runs on the banality of minimum-wage service jobs and features 90s-style graphics. Over 60 TV programs and hours of talk radio immerse the player in the world of New Elysian City.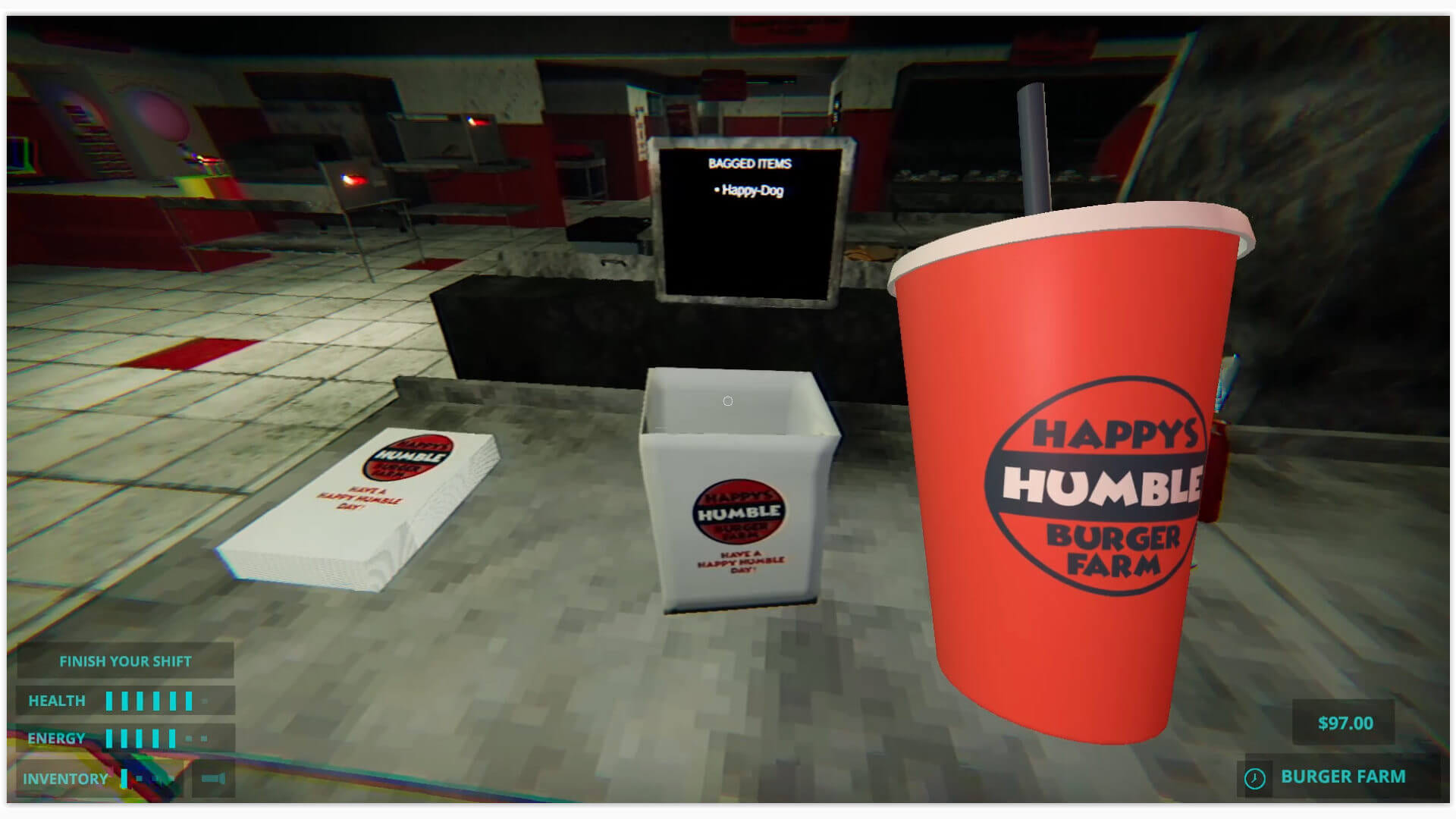 At the moment, it runs for $19.99/€19.99 or your regional equivalent in the Nintendo eShop with support for over a dozen languages. Check out our Ultra-Indie Spotlight Sunday from last June if you'd like a more in-depth look at Happy's Humble Burger Farm. If you're engrossed by the everyday horror of working too hard for too little, it may be worth a look.
Scythe Dev Team works out of Arizona and Massachusetts. They strive to create niche titles with unique gameplay experiences with unconventional ideas. All of the games take place within the Scythe Saga Universe.
tinyBuild, based in Seattle, is an indie label responsible for the Hello Neighbor franchise. Other titles include Graveyard Keeper, SpeedRunners, and Party Hard. It has additional offices in Amsterdam in the Netherlands and Riga in Latvia.