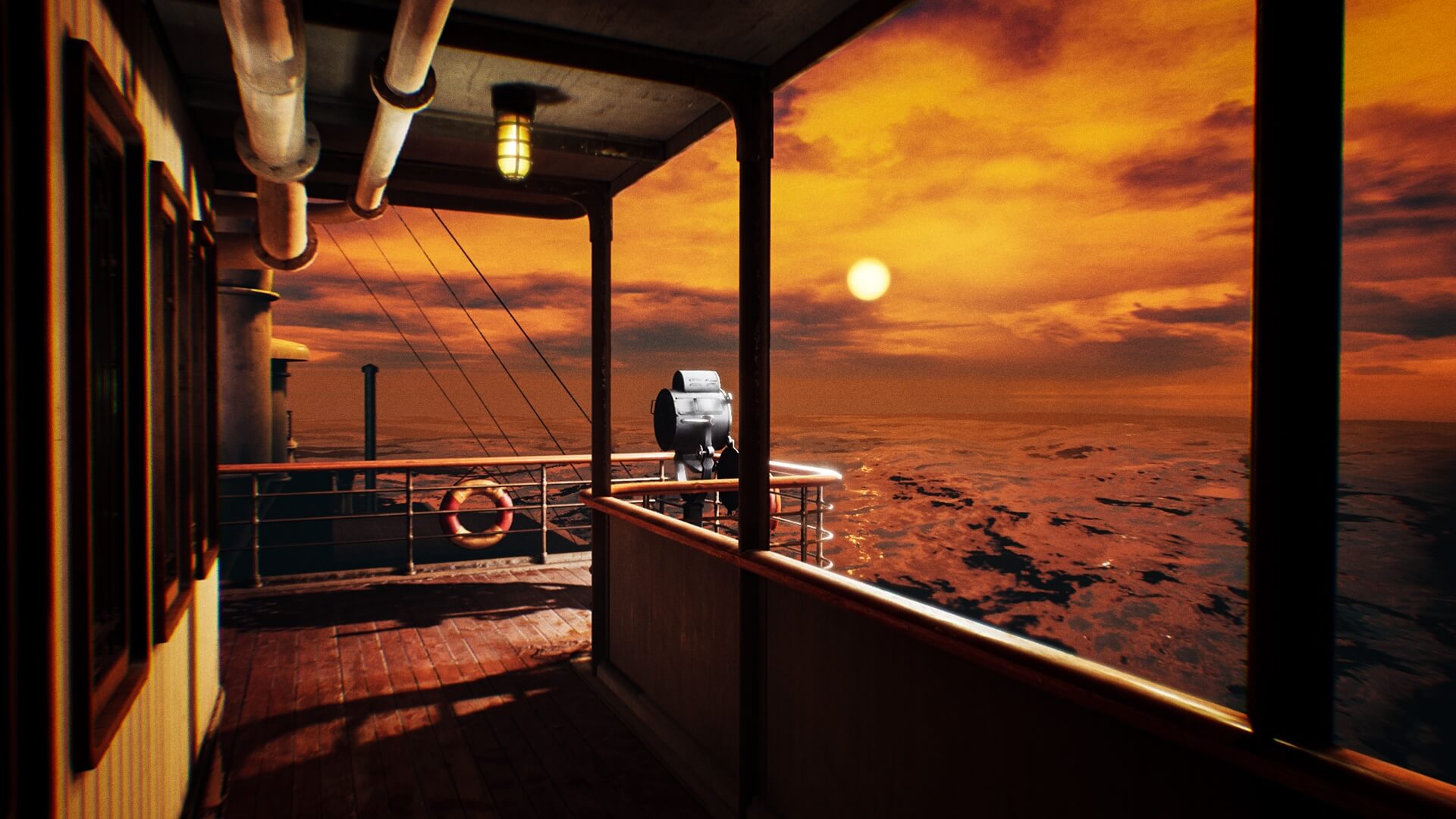 LAYERS OF FEAR 2 Sails On To The Nintendo Switch
After being released on other systems back in 2019, the acclaimed horror sequel Layers of Fear 2 is now available on the Nintendo Switch. A launch trailer, which features both gameplay and live-action footage, can also be enjoyed below. The trailer runs for just over a minute in length, but it still gives players a pretty good idea of what to expect from the psychological horror sequel.
Like its predecessor, Layers of Fear 2 was developed by Blooper Team, although this time, Gun Media handled publishing duties. Instead of focusing on a troubled artist like the first game, the sequel instead tells the story of a Hollywood actor who finds himself trapped on a seemingly haunted ocean liner after arriving for a film shoot. With no clear escape route in sight, the actor is forced to explore the depths of the terrifying vessel in order to find a way out, although his sanity will be challenged by the haunting discoveries he makes onboard. Throughout his journey, the actor is also menaced by the menacing voice of an unstable film director, who is played by none other than Candyman actor Tony Todd.
The Nintendo Switch version of Layers of Fear 2 is priced at a reasonable $26.99. Those of you who are familiar with the Layers of Fear series will know they offer relatively linear experiences with simple puzzles and fairly placed checkpoints, so they can be enjoyed by both hardcore and casual gamers looking for something full of atmosphere without being too challenging. So those of you looking for a relatively simple and highly rewarding horror experience will. definitely have a good time with Layers of Fear 2.