New BABYLON'S FALL Trailer Shows Swords That Spawn Swords
PlatinumGames is one of those studios that fans will buy games from out of name recognition alone. They are legendary for creating fast, frantic, and ultimately fun action games that are as punishing as they are rewarding. Bayonetta, Vanquish, Metal Gear Rising: Revengeance, Nier: Automata, Teenage Mutant Ninja Turtles: Mutants in Manhattan… Okay, maybe not that last one. So when you fans like myself hear of a new game on the horizon, our ears perk up. Announced at E3 last year, nothing new has been revealed about their newest title, BABYLON'S FALL, for quite some time. I was beginning to worry we had another Scalebound on our hands. Fortunately, at today's State of Play event, a new trailer for BABYLON'S FALL was revealed. Featured above, we can see that this is definitely a PlatinumGames game.
The trailer features lots of swords, that turn into laser swords. So what else do we know about BABYLON'S FALL? Not much. Even the Official Press Release doesn't give us much detail. A collaboration between SQUARE ENIX and PlatinumGames, the game features, "fluid action gameplay and striking art style delivered by the original "Brushwork Filter."" Other than that, the press release mirrors the trailer by telling us we will learn more next summer. So as of now, it's all a mystery.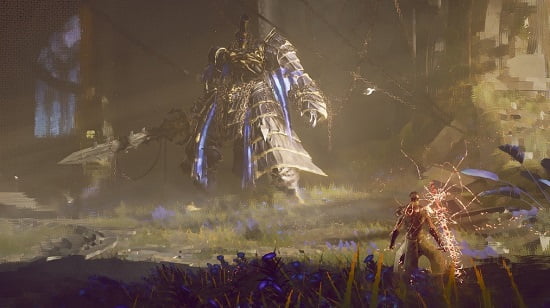 While I'd like to know more, I still want BABYLON'S FALL. It's a PlatinumGames game. I like those games. So chances are you know if you're excited for BABYLON'S FALL. I'll be sure to bring more information… next Summer I guess.