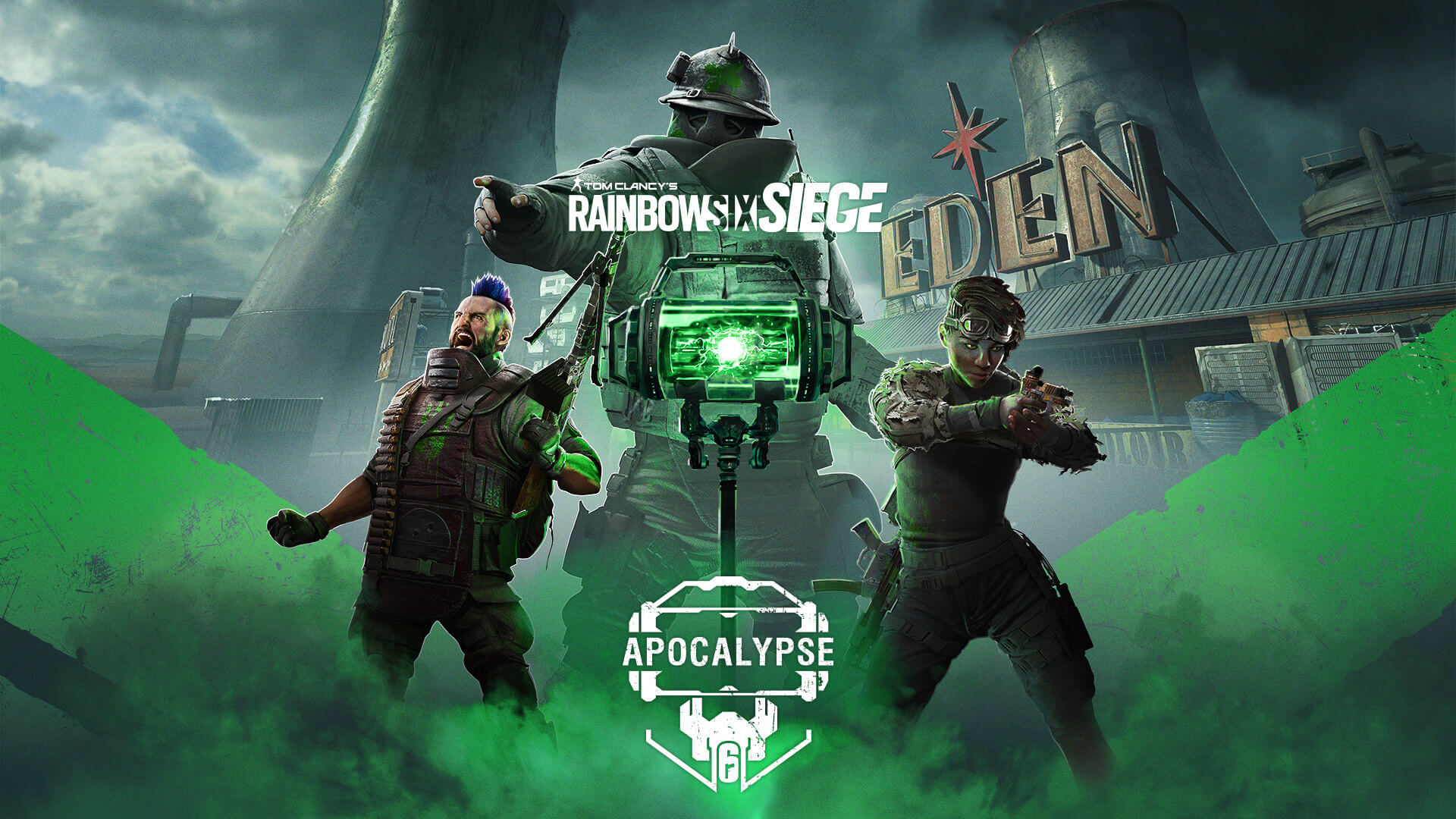 Rainbow Six Siege Now Running Limited-Time Apocalypse Event
Ubisoft announced earlier today a limited-time event for Tom Clancy's Rainbow Six Siege. Year 6 Season 1, called "Apocalypse," brings in a post-apocalyptic version of Outback. The event will run for two weeks, ending on May 18.
Humanity's over-reliance on nuclear energy led to the creation of two clans: The Keepers and the Warband. Both factions vie for the last plant on the planet. Inside is the power to potentially regrow the life on the devastated Earth.
Apocalypse introduces a new game mode, called Canister. The Keepers (Defenders) move a canister containing the plant around Outback. The Warband (Attackers) activate scanner rooms to search for Defenders as they patrol. The Warband must defuse the canister, while the Keepers need to protect it. Of course, wiping out the opposing faction is a victory as well. The popular core attack-defense gameplay remains the same.
The event also comes with 35 Collection items. Other event items include personalized pieces of headwear, weapon skins, and new uniforms. Exclusive and limited-time customization items can be purchased in the Shop for R6 Credits or Renown.
Tom Clancy's Rainbow Six Siege is a fast-paced multiplayer experience. Players field an Operative with their own unique skills. With a mix of tactics and clever gunplay, they take on the role of Attackers or Defenders in sieges. Many Operators take inspiration from various counterintelligence agents and agencies, allowing players to specialize and choose their approach with each game. Tom Clancy's Rainbow Six Siege features constant updates with new Operators and maps and rebalances of current ones. Rainbow Six Siege also has a professional esports scene and boasts over 70 million registered players. It is currently available on the PlayStation 4 and 5, the Xbox One and Series X/S, and Microsoft Windows (Steam, Epic Games Store, Origins) platforms.
Ubisoft's other franchises include Assassin's Creed, Far Cry, For Honor, Just Dance, the Tom Clancy series, and Watch Dogs, among others. Ubisoft is based in San Francisco, California.