Rise of the Triad: Ludicrous Edition Slated for Early 2023
Announced during Realms Deep 2022, Rise of the Triad: Ludicrous Edition is the definitive release of the classic FPS. Apogee Entertainment, New Blood Interactive, and Nightdive Studios have collaborated to bring it to home early next year. Find it on Steam, the PlayStation 4 and 5, Xbox Series X|S, Xbox One, and Nintendo Switch in the next few months. Naturally, there's a reveal trailer, too.
One of the most influential first-person shooters of all time, the Ludicrous Edition is a faithful remaster. Rejoin the HUNT with five playable characters, dual-wielding weapons, and rocket jumping. All of it comes with support for 4K resolution, 60+ FPS, cloud saves, improved FOV, and much more. It still keeps the iconic original sprites and texture work amid all the new bells and whistles.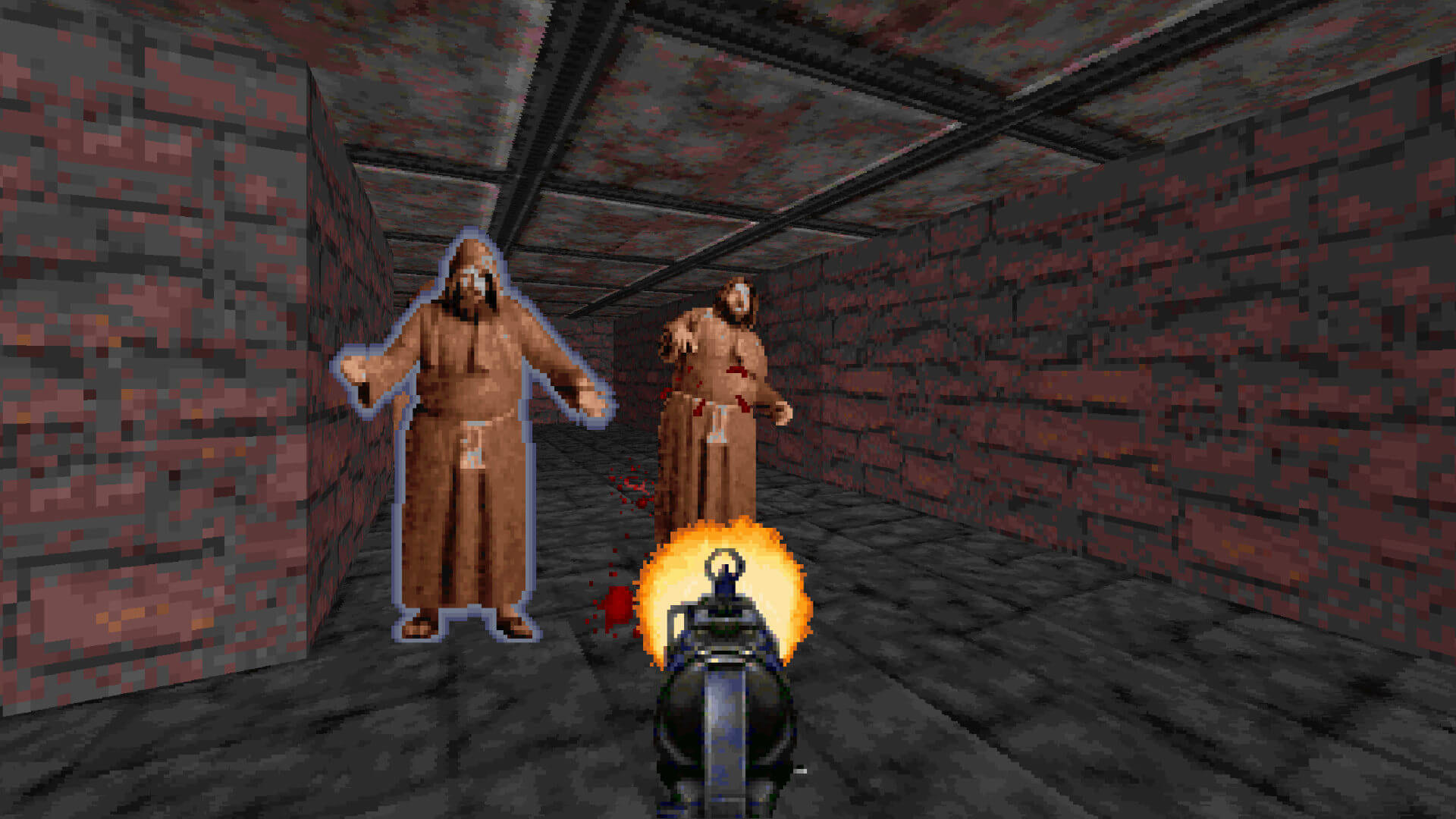 Rise of the Triad was the source for many things taken for granted today. It's the origin of a capture the flag game mode, asymmetrical multiplayer, and many other mechanical innovations. The game's netplay supports seamless online competition, and you can make your own levels using the PC level editor. The Ludicrous Edition lets you play the classic game, the official Extreme level pack, Return of the Triad, and a new episode made with levels from the minds of the original developers.
"This collaboration between Apogee, New Blood, and Nightdive is a match made in retro boomer-shooter heaven. Rise of the Triad is one of those iconic '90s shooters that maintain a place in our hearts and minds here at Nightdive, and we're ecstatic about giving it the KEX engine treatment. Because, at the end of the day, Rise of the Triad: Ludicrous Edition epitomizes what we strive to achieve in the name of classic games preservation."

Larry Kuperman, Director of Business Development, Nightdive Studios
Apogee Entertainment has distributed games online since 1990. Founder Scott Miller created the model to bypass retail and released many indie titles before creating the 3D Realms label. Miller and longtime partner Terry Nagy use their experience in fearless innovation to help guide talented indie developers to success.
New Blood Interactive is a game studio "founded by friends and run like maniacs." They develop, they publish, it's Whatever™.
Nightdive Studios operates out of Vancouver, Washington. The industry veterans on the team restore classic PC games for a new generation. These include Turok, sequel Turok 2: Seeds of Evil, Shadowman Remastered, and many more.