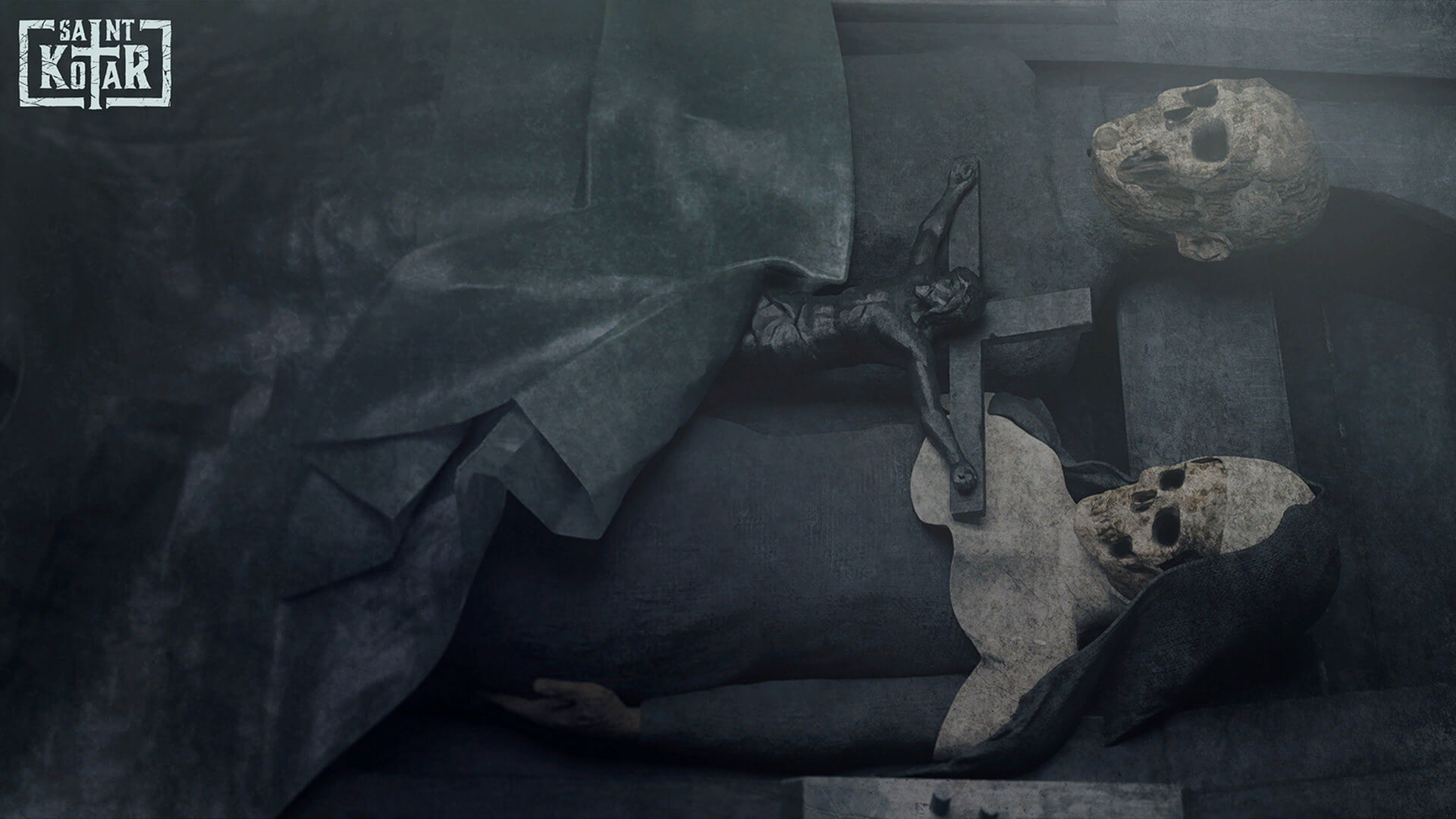 Saint Kotar Releases Late October
Psychological horror adventure game Saint Kotar will come to PCs on October 28, according to developer Red Martyr Entertainment. Saint Kotar releases on Steam, GOG, and the Epic Games Store just in time for Halloween.
Saint Kotar appeared at Gamescom 2021 as part of the Indie Arena Booth Online. Red Martyr also provided alpha and beta tests for the game's Kickstarter backers. Backers gave their input on the point-and-click horror adventure ahead of the final build.
In Saint Kotar, the player takes control of two different characters: Benedek, and Nikolay. The two men search for a missing relative in the old town of Sveti Kotar. Some mysterious force or presence is attacking the weak and corrupting the area with devil worship and witchcraft. The evidence suggests that Benedek and Nikolay's relative may be involved in the murders and occult activity. The two men will work to uncover the truth and the true culprits.
By switching between two different realities, the player will uncover the horrifying secrets slumbering in the sleepy little hamlet. Only by thoroughly exploring hidden areas and additional objectives will players piece together the entire story. Events and choices in one reality can affect the other, with the decisions the player makes affecting the story and gameplay. There's a trailer you can check out as well.
Publisher Soedesco, founded 2002, works out of Rotterdam in the Netherlands. The studio develops, publishes, and distributes various titles across genres. Previous titles include Owlboy, Kaze, and Among the Sleep. Original IPs include Truck Driver and Real Farm.
Red Martyr Entertainment, founded 2019, is based in Croatia. The studio has three core members, and is making its debut with psychological horror title Saint Kotar. The game was funded in a 2020 Kickstarter, backed by over 1,000 backers from around the globe. Saint Kotar releases on several PC storefronts late next month.