Shadow Man: Remastered PC Versions Launching Next Month
Developer Nightdive Studios announced that 1999 classic Shadow Man will receive its PC remasters next month. Players can pick up the remastered version via Steam, the Epic Games Store, or GOG starting April 15. In addition to the game launch, publisher Valiant Entertainment releases its first reboot comic on April 28.
Originally released for the Nintendo 64, Dreamcast, PlayStation, and PCs, Shadow Man stars Michael LeRoi, voodoo practitioner extraordinaire. Dubbed the "Shadow Man," he combats evils from the spirit world in order to stop them from terrorizing the living. Locations Michael will explore and need to rout of evil include Louisiana bayous, New York City streets, and the eerie Deadside. New features in the remaster also include 4K support and improved lighting, as well as some content cut from the original. Nightdive Studios announced the remaster last March, and you can see some of the shots for comparison below.
Utilizing macabre setpieces and blending them with action gameplay, Shadow Man was a cult classic. LeRoi, commanded by voodoo priestess Mama Nettie, must destroy five serial killers under the command of Legion. Without Michael's intervention, Legion and his accomplices will bring about the apocalypse and ruin to all life on Earth. With the clock ticking, Michael hurries to foil their plans, otherwise the world will end by nightfall. Valiant Comics released the first Shadow Man comics in 1992. Though the first game received a comic adaptation, it was an apparently separate continuity and confined to a single issue. Its canon status in the wider Valiant/Acclaim works is unclear.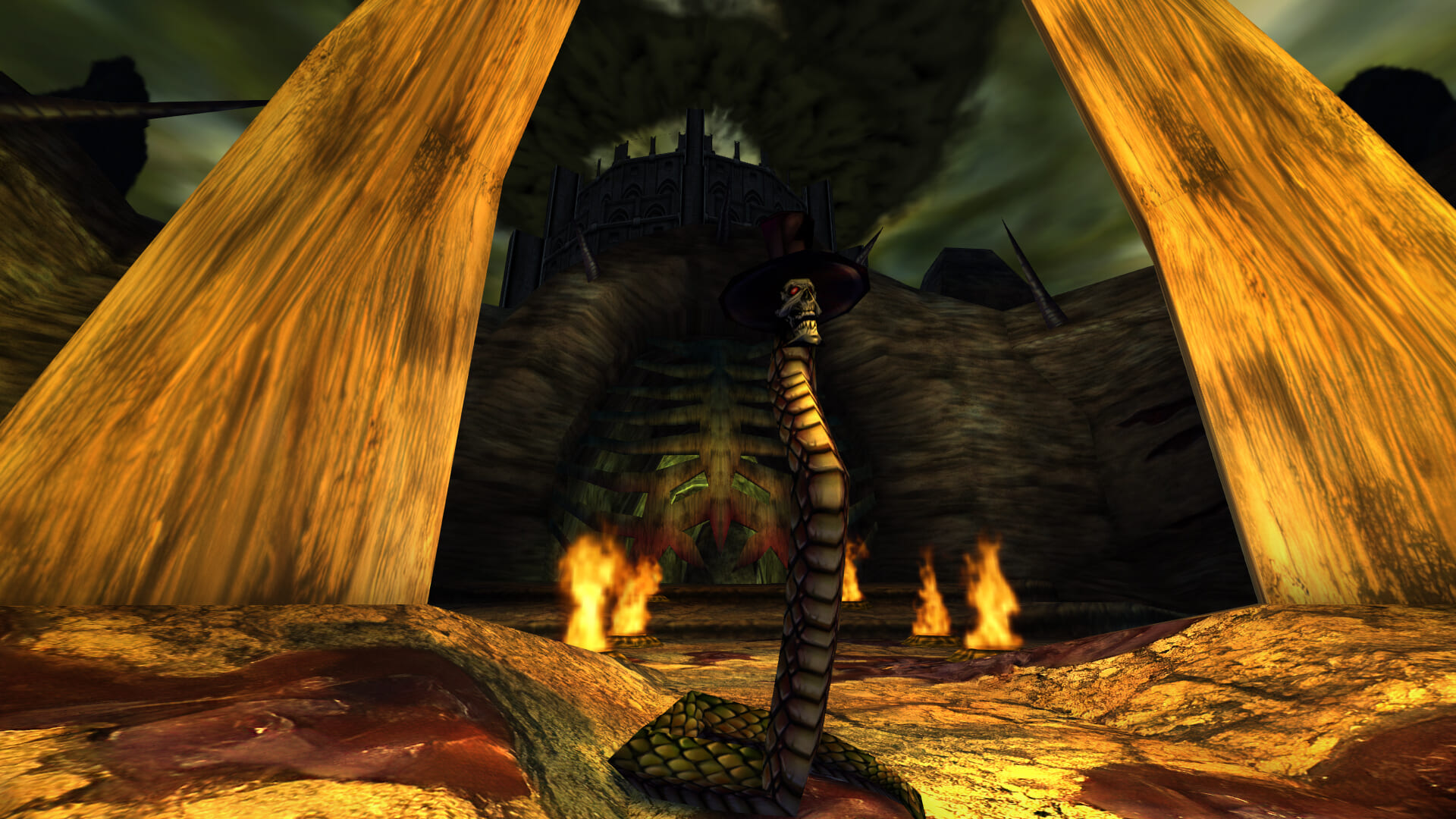 The original Shadow Man is currently available through both Steam and GOG. No release date has been announced for the Nintendo Switch, PlayStation 4, and Xbox One, though their ports are expected sometime later.