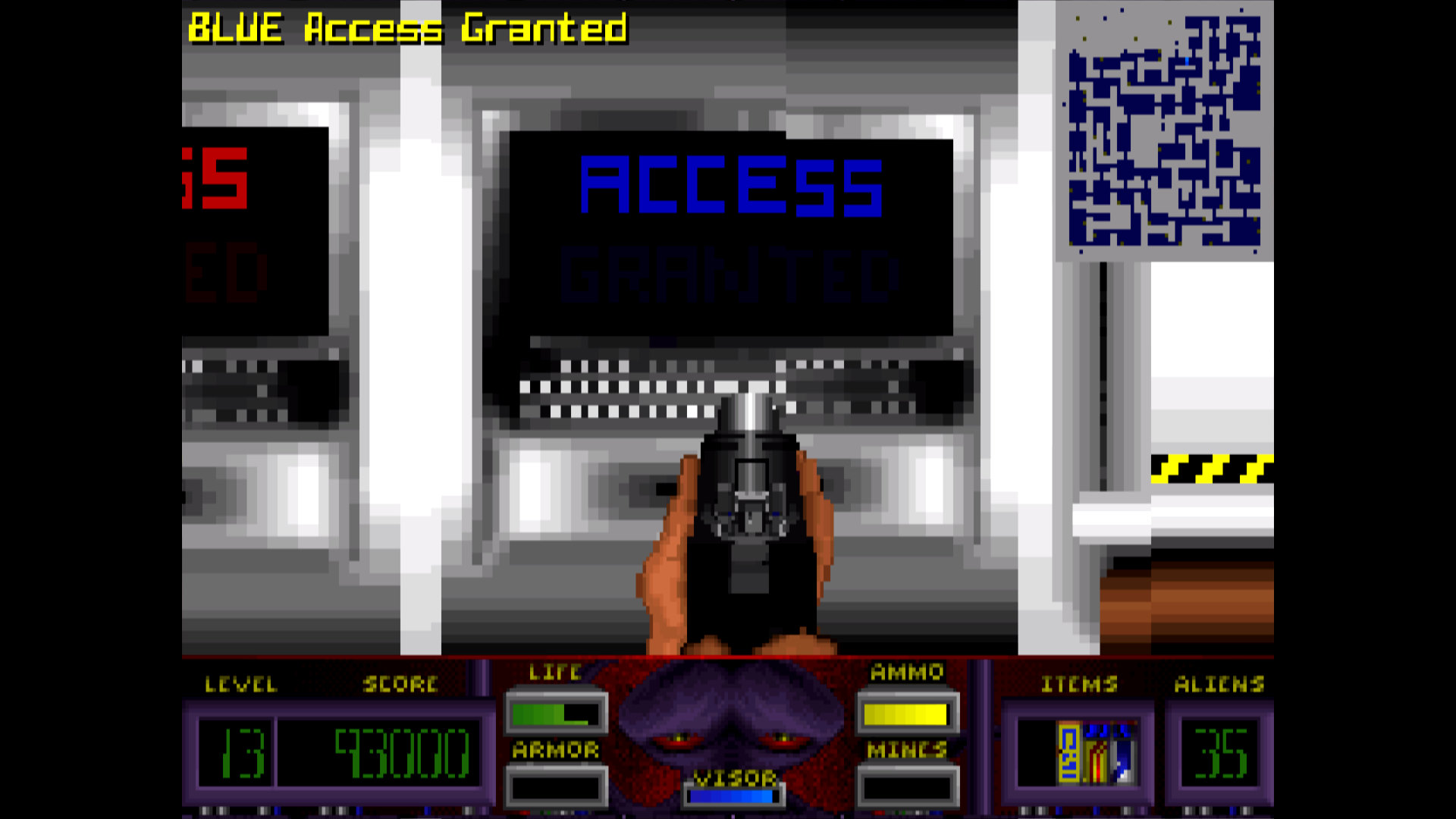 Ziggurat Drops Two Retro Shooters On GOG, Available Now
Ziggurat Interactive, a publisher, released two classic shooters as GOG.com exclusives. Today, players can purchase and download Operation Body Count and Corridor 7: Alien Invasion. Ziggurat Interactive has over 40 Retro Classics set for release throughout 2021, releasing new games every month.
Operation Body Count features the invasion of the United Nations building by terrorists. Led by Victor Baloch, they hold all of the world's leaders hostage. The player takes control of a leader of a team of Elite Forces members. They enter through the sewer system, and shoot their way through over three dozen floors to the penthouse. Along the way, they'll wield a variety of weapons, from submachine guns to flamethrowers and grenade launchers. Weapons in Operation Body Count can impact the environment as well, impressive for its original 1994 release. Switching the team member the player controls is the key to victory, allowing players to command and control their squadmates.
Corridor 7: Alien Invasion has players take on, appropriately enough, an alien invasion instead. At the distant Delta Base research facility, scientists have opened a portal to another dimension. This caused quite a bit of chaos when the aliens that came through murdered all of the scientists on the team. As a solo Special Forces operative, the player must get into Corridor 7 and clear it. To shut down the gate's power, the player will have to blast through two and a half dozen floors. Like Operation Body Count, it also released in 1994.
Players familiar with DOOM should feel well at home with these two releases. Check out the trailer for Corridor 7: Alien Invasion below, and keep an eye on Ziggurat Interactive as they release more classics throughout this year! The company also has plenty of information on their official website as well as their social media pages.