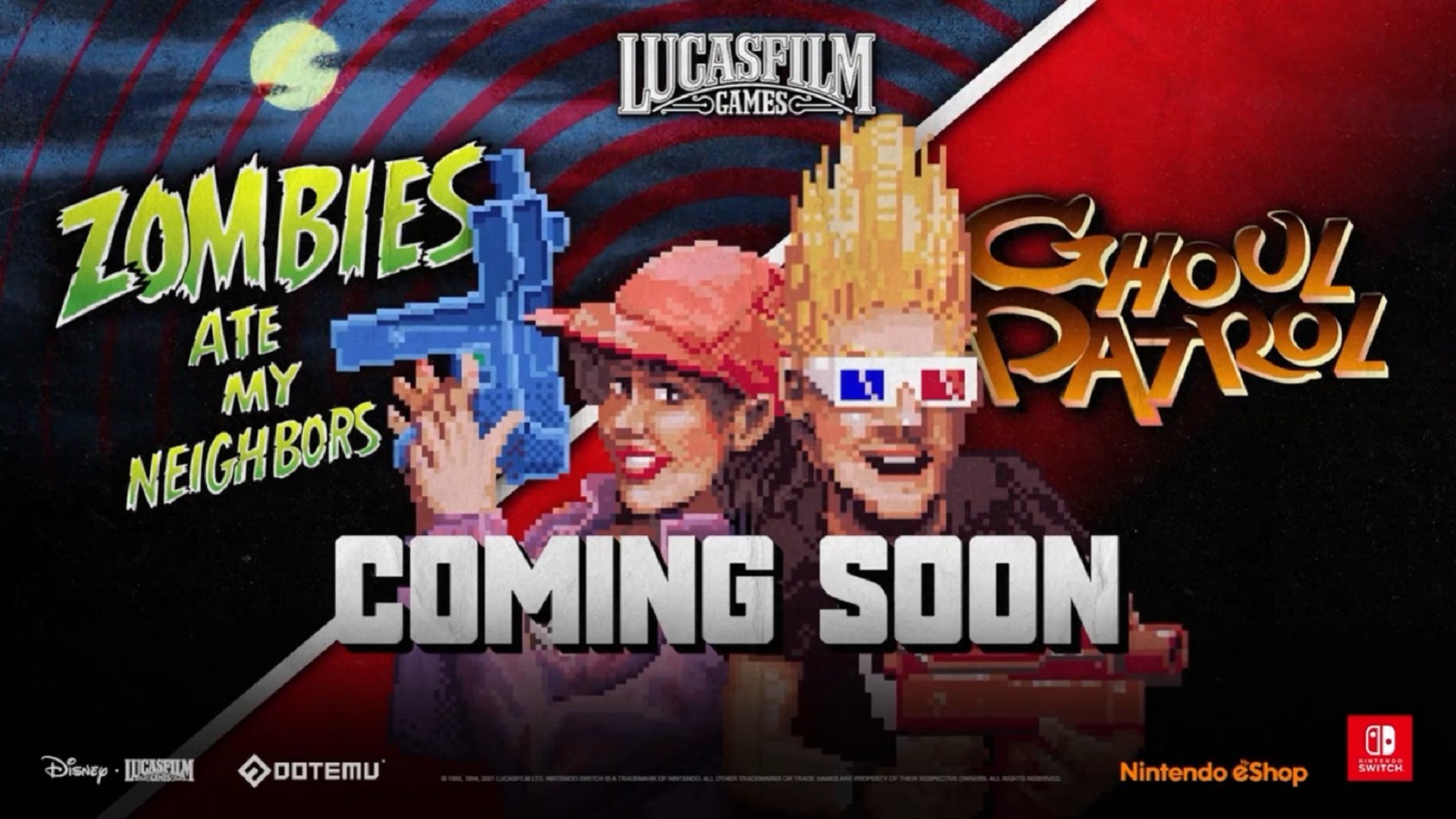 Zombies Ate My Neighbors, Ghoul Patrol Coming to Nintendo Switch
Starting June 29, players can relive an old LucasArts classic and its sequel. Zombies Ate My Neighbors and the sequel Ghoul Patrol will come bundled in the eShop on June 29. Published by Konami, the original featured dozens of levels with a top-down arcade feel. Of course, the franchise is now the property of Disney.
Players took control of Zeke or Julie, two ordinary teenagers, and fought off Martians, chainsaw-wielding maniacs, werewolves, and, yes, zombies. Players had to prioritize rescuing their neighbors, however, as the game would end if they all died. Despite starting off with squirtguns, they could arm themselves and upgrade to tomatoes, silverware, sodas, and even a bazooka. The secret levels, frantic gameplay, and couch co-op made Zombies Ate My Neighbors something of a cult classic. It oozed plenty of 90s charm and fashion sense. Many of its levels pay homage to B-movies. There's even a hidden Day of the Tentacle level. Pop in BCDF in the password entry screen and see for yourself. Known for its difficulty, ZAMN attracted a sizable fandom in the decades since its release. Originally released on the Super Nintendo Entertainment System, it also received a Genesis port.
Ghoul Patrol appeared some time after as a sequel to Zombies Ate My Neighbors. Zeke and Julie return from the first game, tougher and better than before. The monsters have upgraded as well, becoming much more dangerous. The overarching gameplay remains the same: mow down hordes of monsters while rescuing helpless victims. Ghoul Patrol never reached the popularity of Zombies Ate My Neighbors, and only received a release on the Super Nintendo Entertainment System.
Check out the release trailer below, or click on through to the Nintendo Everything channel. The perspective in the thumbnail is, well, it's something, isn't it? It seems that it'll incorporate a save system, which should clear up the pains of the original release's password-based system.