The Quarry Teaches Players to Fear Every Decision They Make
The Quarry is another deadly interactive fiction title from Supermassive Games. Summer camp is over, and now it's time for all the camp counselors to go home. Except that one of them makes a really bad decision to keep everyone there just one more night. You can expect to make plenty more bad calls as the game progresses, too. Which decisions are the wrong ones, though? The tiniest of actions can lead to a later demise in this game, creating incredible tension over even the smallest choice. No matter what the choice, this game will teach you to be nervous about it.
Throughout the game, you're frequently presented with choices. Do you check out a trap door? Do you respond positively to your friend? Are you down for a little swimming? How about breaking into a cottage to get some stuff you forgot? It's all fairly innocent stuff a lot of the time. Just the kind of things that keep dialogue going. Maybe help you get to know the friends in the game. It also helps you guide how those friendships come together, shaping the story in ways that make it feel more personal.
Sometimes, though, these decisions are what get someone killed in The Quarry. Something as simple as deciding to go for a little swim at a bad time can cause a death. Choosing whether to pick up an item or not might cause you harm later. For some of these decisions, your death comes quickly. That unfortunate swim took me off-guard later in the game. However, I was more worried about leaving that character alone, forcing me to weigh both sides of the decision. In the end, I made the wrong call and someone died. It was so hard to tell what was a good decision in that moment, though. This game loves surprising you with which decisions are the bad ones.
This creates a constant pressure whenever you have to pick a route. Something as simple as swimming or not can cost a teen their life, after all. That it is such a small choice of activity, and not tied to some imminent danger, makes every other decision feel life-threatening. That's unsurprising as you're nearing the end of the game. No matter where you're at in the game, though, there's many indications that you're unsafe. That whatever you decide to do next will cause harm or death.
The Quarry is filled with many strange characters and creatures to keep you nervous throughout your play time. There's a mysterious fortuneteller that seems to want to help you. Or maybe not. Some animal-like creatures are stalking around in the darkness. A handful of hunters smear themselves with blood and patrol the area near the camp. An intimidating police officer is holding some people prisoner. Are all of these people against you? Do some of them have a secret agenda you can exploit? Having so many unknowns adds more room to make mistakes. More consequences you don't expect.
Their presence alone increases that anxiety because you feel there's more unpredictable elements involved. Even without seeing your deaths play out at the end of the game, these factions create an unease as you decide things. How will your story change if you anger the hunters? Should you be difficult to that creepy cop? There's many people with unknown drives, and these add a further sense of discomfort. You're never sure who will turn on you. Who's an enemy or not, and if the next decision you make will change that.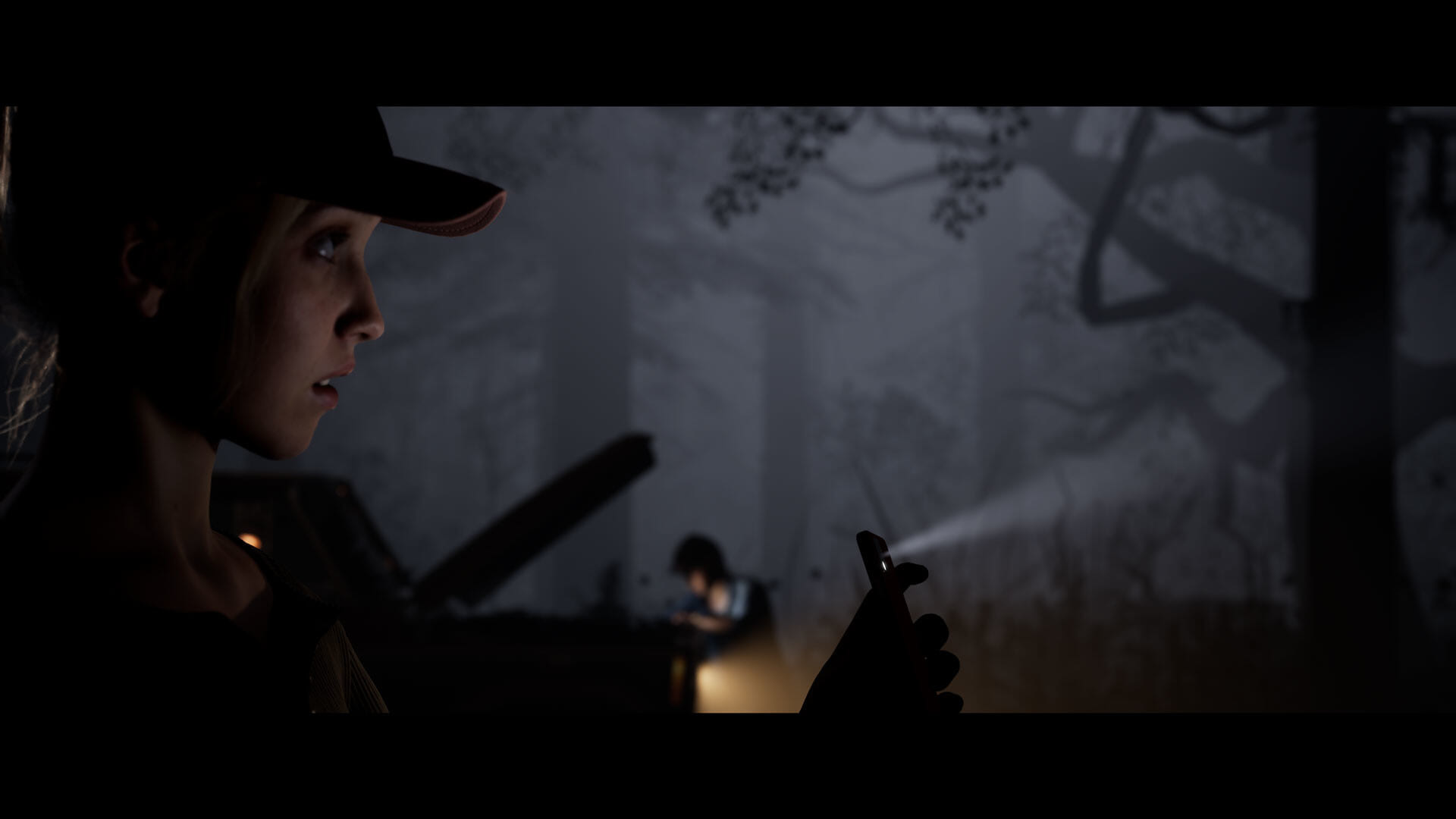 Bad things happen when you mess up your encounters with these people throughout The Quarry. Deadly consequences usually don't happen until later in these games, but bad things still happen throughout it. Characters get attacked (or seem to be). Someone captures one of your friends. Go missing. And each time, you can't help but feel that maybe if you'd gone up some stairs instead of walking along a path, you'd be safe. Since you're in charge of so much of where the story goes, it all feels like it's your fault. And even if decisions don't seem to affect anything, the fact that you're making calls makes you feel a responsibility for what happens next. Plus, sometimes you're screwed at the end for something you did much earlier on.
Some of those decisions will come without you even knowing you chose something, too. You can take actions through quick time events where you have to hit a button. Maybe you need to take aim and fire a gun. But shooting at a bad time could get a character killed, too. Even though the game is giving you a prompt to hammer a button or fire, doing so might be a bad decision. This is a hard instinct to face, as when most games prompt you to press a button, you NEED to do it to live. Years of video games have taught you to do what you're told, here. Not this one. In this game, you need to think about it. And the very act of thinking about it could be what makes you die. You don't have much time to make some of these decisions, after all.
Also, you know The Quarry is a horror game. The spooky cover art. The word 'horror' being right there in the game's description. It's all quite obvious, and it affects your expectations of how the game will work. When you know something monstrous is coming, it skews how you look at everyday things. When a character wants to grab some fireworks in a horror game, where does your mind go? Maybe those fireworks could scare off a monster? Maybe they'll blow off your hand? By virtue of you knowing that it's a horror game, you start to worry about the smallest of decisions.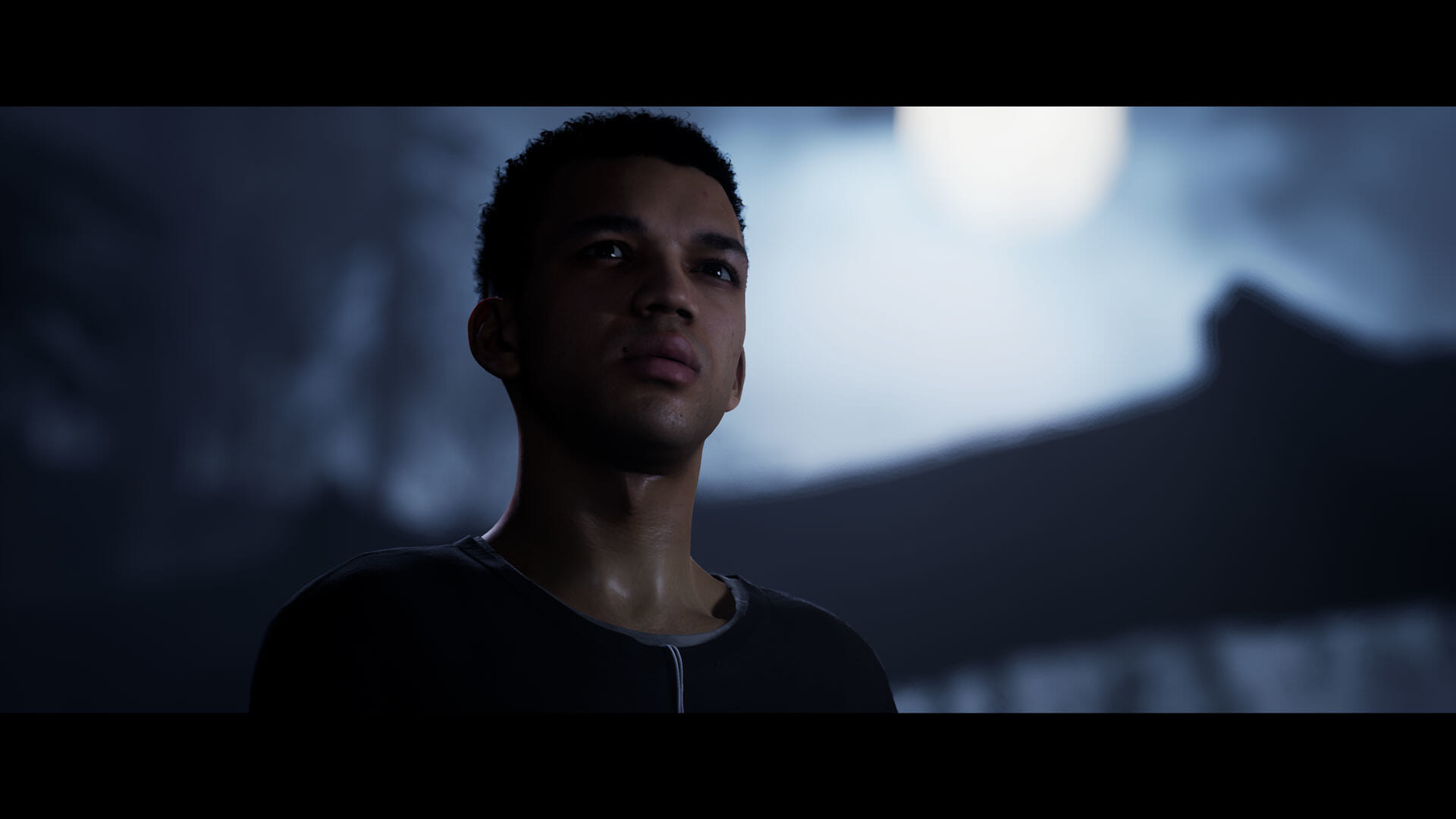 If you've got some experience with Supermassive Games and their library, you also know they're happy to get you killed over a decision you thought was safe. Past experience with horror games, both those from the developers and from the genre in general, make everything seem intense. It's frightening to make almost any decision, because you can't help but wonder what will lead to death in some surprising way. The developers have done it before, after all.
All of these elements make you dread nearly every decision in The Quarry. Being in charge of so many decisions and dialogue options makes you feel responsible for where the story goes. So, when things go poorly, who's fault is it? And you know things are going to get bad. This is a horror game, right? One made by people who punish players who make bad decisions. Going in, you're already carrying fears from genre conventions and potential experience with the developer's other games. If those don't make you nervous, the varied unknown factions, seeing your decisions go badly in ways you don't expect, and watching your actions cause direct harm will teach you to fear every decision you make.