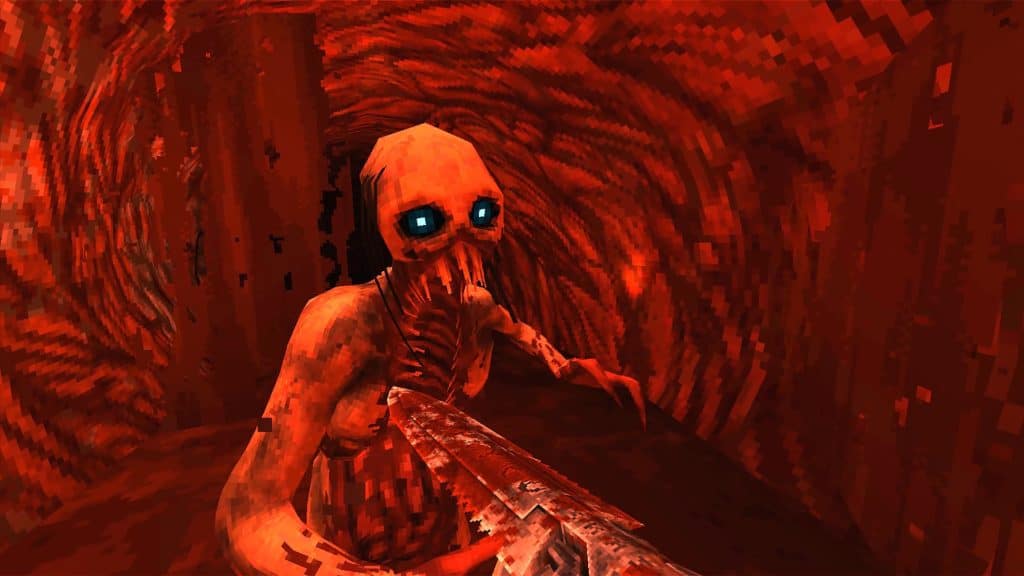 WRATH: AEON OF RUIN Channels Classic Fantasy/Horror FPS Glory!
Remember games like Hexen and Clive Barker's Undying? These were titles that wonderfully mixed the worlds of fantasy and horror in a gloriously vicious and exhilarating FPS bloodbath. While there have certainly been titles that fit into that description since those were released, none have really seemed to connect with audiences in the same way, creating a gameplay experience that lasts well beyond the rolling of the credits. And that's precisely what developers KillPixel hope to change with WRATH: Aeon of Ruin.
A dark fantasy/horror FPS title that will be coming out on PC, Mac, and Linux this summer (consoles in early 2020), WRATH: Aeon of Ruin will see players venture through ancient crypts, crumbling ruins, sinister temples, eerie forests, and more, as they seek to vanquish their foes.
"The Old World has passed away. Amidst the ruins lurks an ageless fear. Outlander, once adrift upon the Ageless Sea, finds himself on the shores of a dying world. From the consuming gloom emerges a figure cloaked in white, the Shepherd of Wayward Souls, who burdens Outlander with hunting down the remaining Guardians of the Old World."
The game will feature multiple weapons that each have alternate firing abilities as well as put players in a hub world design that encourages and non-linear play with an emphasis on exploration (something I'm notorious for enjoying). As players progress through the game, they'll find what they need to unlock and open new parts of the world.
An interesting mechanic comes in one of the most unlikely of places: saving your game. WRATH: Aeon of Ruin offers players Soul Tethers, which are used to save the game. However, they're a finite resource, so players will have to think strategically as to whether or not the save they want to implement will harm them later on in the storyline.
"WRATH's dark fantasy horror, core gameplay and classic feel, is something we feel is often imitated, but rarely matched. It's something sorely missing from today's games," said Frederik Schreiber, Vice President of 3D Realms and Producer on WRATH. "Alongside our team of Quake scene developers who are masters of their craft, and the game visionary, Jeremiah 'KillPixel' Fox, the haunting journey they are creating is going to be incredible."
"With the power of the legendary original Quake engine, WRATH brings back good memories while at the same time creates greater new ones," said Nikolay Baryshnikov, CEO of 1C Entertainment.
The post WRATH: AEON OF RUIN Channels Classic Fantasy/Horror FPS Glory! appeared first on Dread Central.