Broken Roads Appears at Gamescom Week
Upcoming post-apocalyptic title Broken Roads made an appearance at this year's Gamescom week. Team17 and Drop Bear Bytes expect to release it on Steam and various console platforms sometime next year.
Broken Roads aims to be a narrative-rich experience set in Western Australia, which is even more post-apocalyptic than usual. The isometric role-playing game includes real-world locations and Australian points of interest that serve as immersive background for the world and its survivors.
The Moral Compass acts as the game's morality system. There are four major schools of thought and philosophies: Humanism, Utilitarianism, Machiavellianism, and Nihilism. Each brings unique traits to gameplay. At the start of Broken Roads, players will answer a few questions to determine where they start on the compass. As they make choices throughout the game, it will shift in different directions to accommodate your character's evolving worldview. This has an impact on quests, dialogue, and, naturally, your character playstyle and development.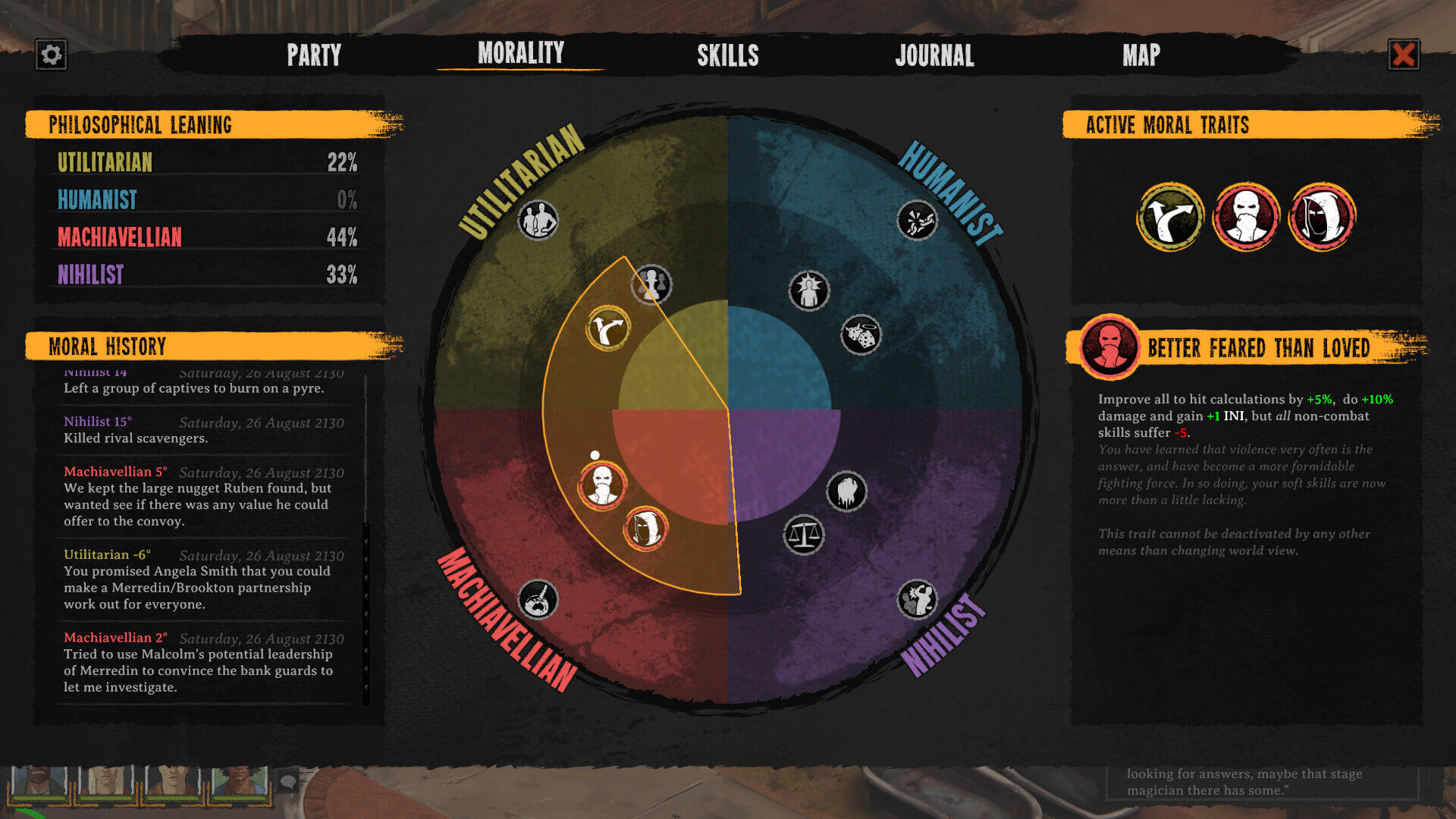 One can Wishlist and follow Broken Roads now on Steam through the official Steam page. You can also follow the official Twitter account to get the latest from the team. Don't forget to watch the trailer which debuted yesterday, linked for your convenience.
Team17, founded in 1990, has published or developed over 100 different titles. The company works with developers around the world as creative partners and a video game label. Their portfolio includes Overcooked! and Worms, which turned 25 last year. Published titles include Golf With Your Friends, Yooka-Laylee, and Blasphemous.
Drop Bear Bytes, based in Torquay, Australia, was founded in 2019. Broken Roads is the studio's first title. Drop Bear Bytes employs developers, artists, and writers from all over the globe, including South Africa, Europe, and North America.