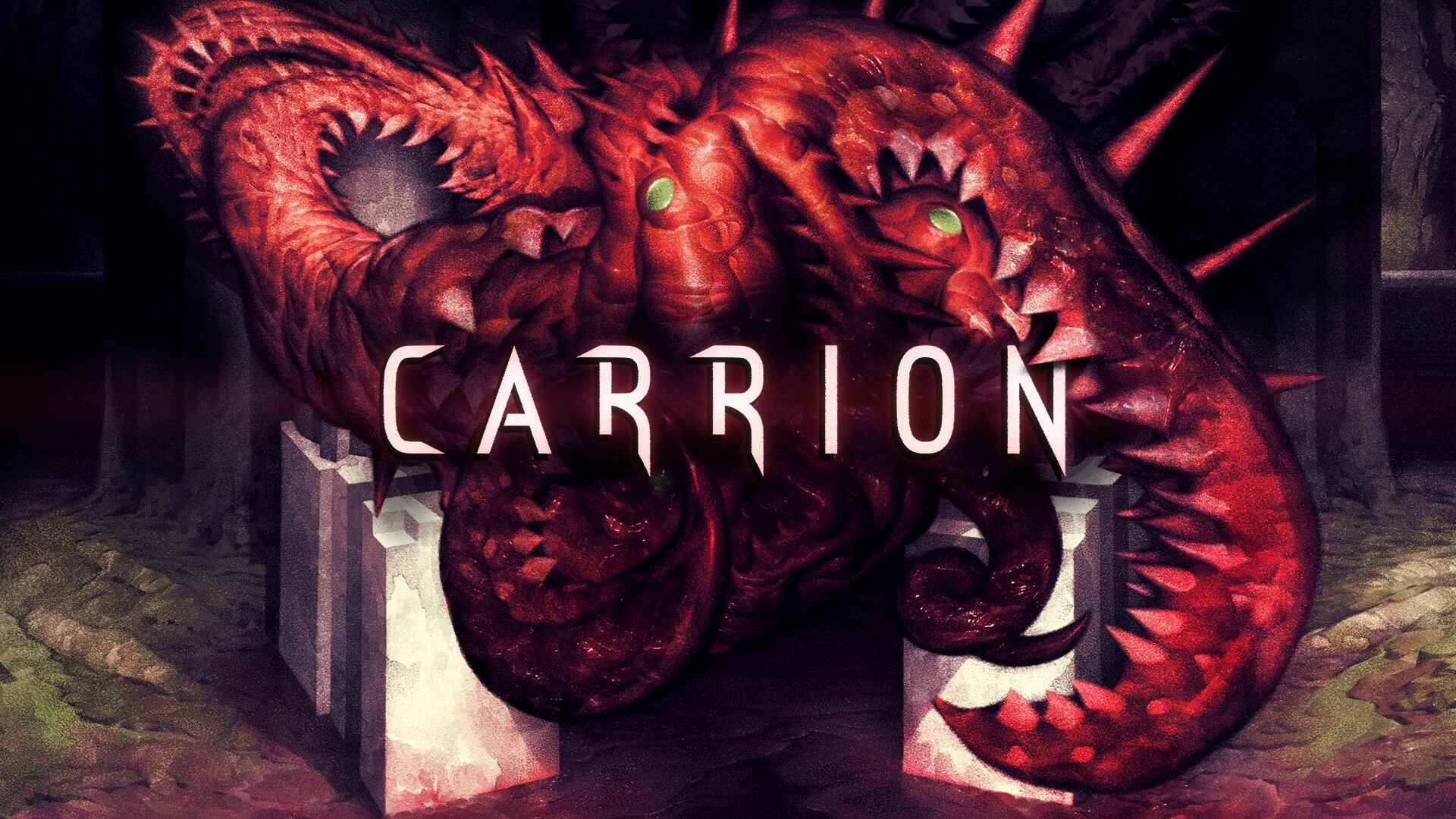 CARRION Sequel Teased By Devolver Digital With Hilarious Image
You may recall how Devolver Digital completely stole the show at E3 in 2018, as the publisher treated audiences to a hilarious presentation in which the hideous monster from their game Carrion was shown attacking employees from the company, with hilariously gruesome results.
Fast forward to 2021, and Devolver Digital is now at it again, as they just tweeted a picture of the Carrion monster talking on the phone in a very busy-looking office, with piles of radiative waste boxes stacked in the background. The image in the tweet was accompanied by text saying that Devolver Digital will be announcing four new games at this year's Summer Game Fest, as well as showing off previously announced titles such as Shadow Warrior 3, Death's Door, and Phantom Abyss. Since the Carrion monster was used to make the announcement, we're guessing that one of the new games announced by the publisher will be a sequel to Carrion.
This year's Summer Game Fest event will begin on June 10, and you will be able to watch all the presentations for free on its official website. Until then, we're glad the Carrion monster is working so hard at Devolver Digital's offices, and we look forward to seeing more of the grotesque amorphous creature in the near future.