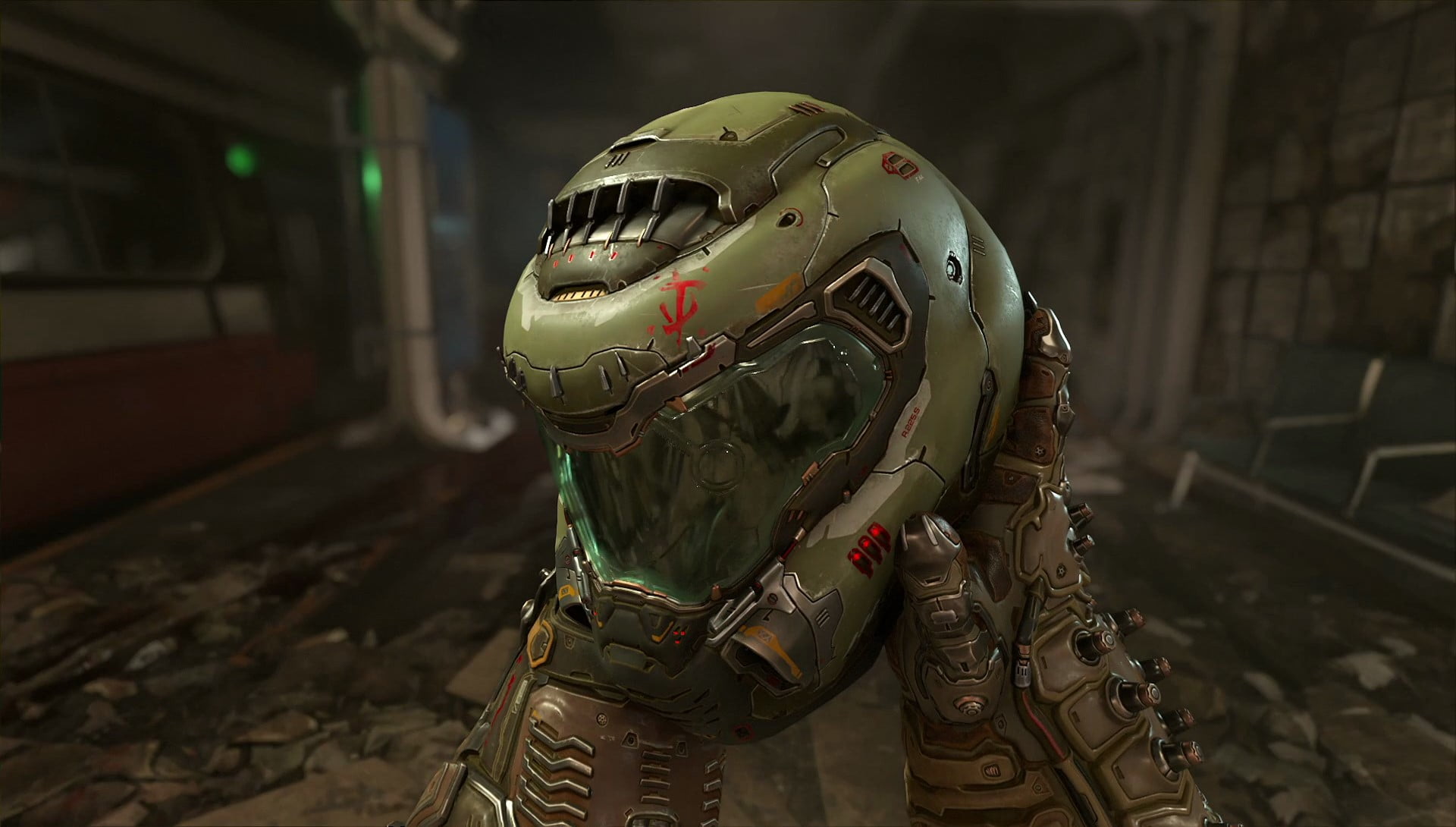 DOOM ETERNAL DELAYED TO MARCH 20th, 2020
Let's face it, Bethesda has had a rough go of it lately. From Fallout 76 releasing as a downright unplayable mess to Rage 2's lackluster runtime, the industry juggernaut is on some rocky ground. So when you hear that their most anticipated title in decades (for me at least) is delayed, it's easy to get frustrated. DOOM Eternal looks fuckin baller, and I've been jonesing to get my hands on it again ever since I got my first taste of gameplay back at E3. Check out the trailer:
Sad news today, as it turns out I'll have to wait a few more months. DOOM Eternal is now slated to be released on March 20th, 2020. Bummer. However, given the recent criticism levied at the company for rushing titles, I'm okay with the wait. I'd rather DOOM Eternal be the best that it can be. And from what they're adding, it seems like that's the case. From the official press release:
"Throughout the development of DOOM Eternal, our goal has been to deliver a game that exceeds your greatest expectations across the board.  
To make sure we're delivering the best experience — for DOOM Eternal to live up to our standards of speed and polish — we've made the decision to extend our launch date by a few months to March 20, 2020.  We know many fans will be disappointed by this delay, but we are confident that DOOM Eternal will deliver a gaming experience that is worth the wait.
In addition to shifting the DOOM Eternal launch date, we've made a couple other changes we wanted you to know about:
Invasion Mode, which will allow you to enter another player's game as a playable demon, will release as a free update shortly after launch.
DOOM Eternal for Nintendo Switch will release after the other platforms. We will announce that date in the future.
DOOM 64 will be available on Xbox One, PlayStation 4 and PC in addition to Nintendo Switch. We are adding DOOM 64 as a pre-order bonus for DOOM Eternal on all platforms so you'll be able to download and play this classic game, for free, just for pre-ordering DOOM Eternal. DOOM 64 will be released on March 20, 2020 on all platforms.
We are grateful to every DOOM fan for your dedication and support – we can't wait to rip-and-tear right alongside you."
So instead of a November release date, we now get a mode to invade our friend's game, and DOOM 64. It sounds like a win to me. Overall, I'm glad that Bethesda is showing commitment to their titles by giving them the time they need to reach a finished state. It shows they are listening to fans, even if we have to wait a bit longer. But what do you think? Excited for DOOM Eternal? Let me know!