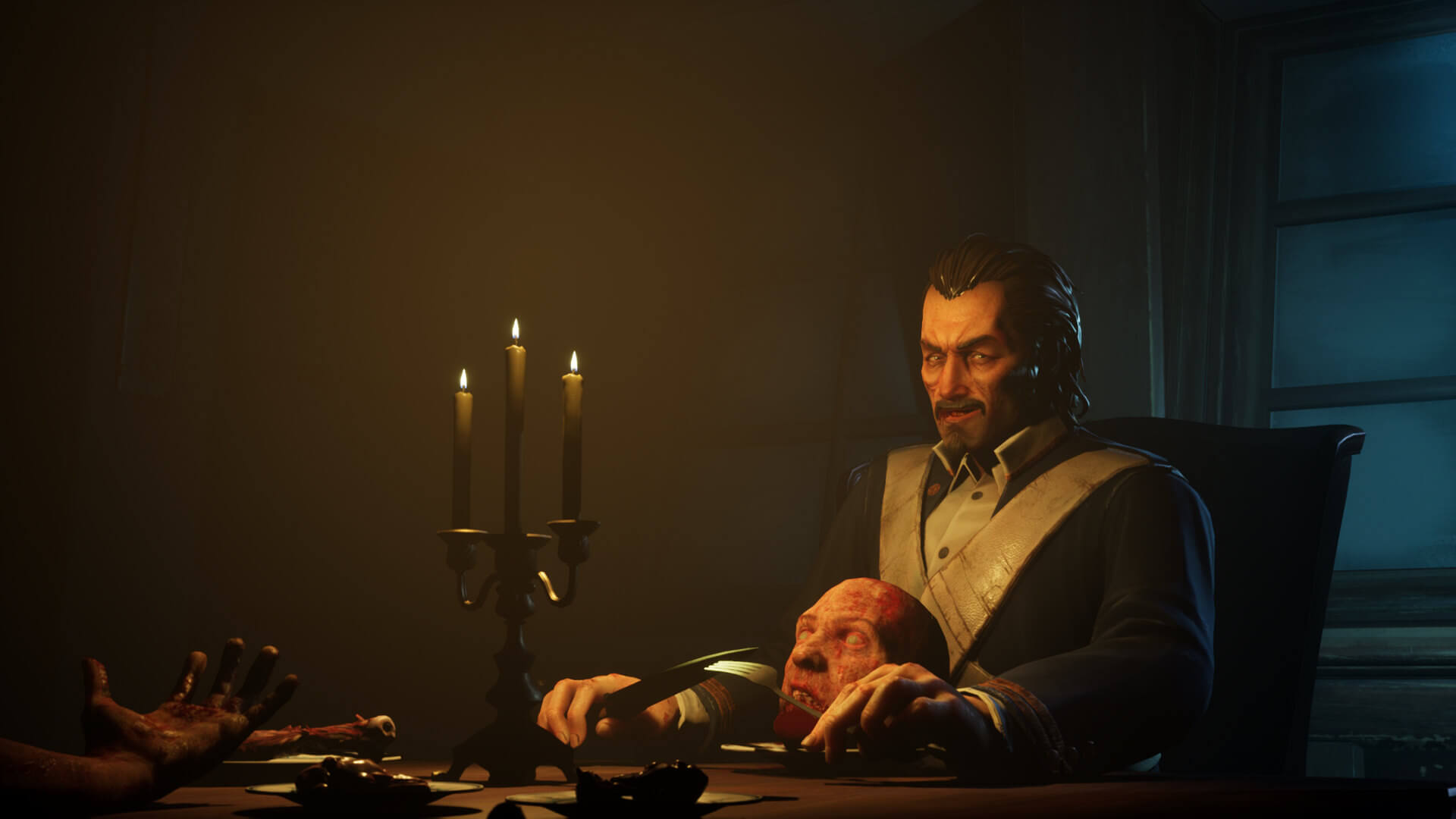 Dread Hunger Launches this Fall
Dread Hunger is an upcoming social deception and survival game. It's scheduled for full release later this fall. Released in Early Access in April this year, Dread Hunger pits eight Explorers up against the dangers of the Arctic. Two of them, however, are Thralls who attempt to sabotage the other Explorers.
Set in the 19th century, the players will need to depend on each other for survival and ferret out the two traitors in their midst. In-game voice chat allows players to role-play and liven up their Explorer as they complete objectives. The six Explorers will cooperate and gather resources to keep the ship powered and fend off the Arctic chill. The two Thralls will attempt to poison food stores, kill the other Explorers, blow holes in the ship, steal, and use dark magic to bring down the Explorers. As the resources dwindle, so too does the trust between the Explorers. The Explorers need to get rid of their infiltrators, but their paranoia may very well be their undoing.
There's also a new map, The Summit, for Explorers to survive in. Players will also need to build fires for warmth, defend themselves from wolves, and hunt for food. Each of the roles (Captain, Navigator, Engineer, Cook, Doctor, Chaplain, Royal Marine, and Hunter) all have their unique starting gear and passive abilities. Keep the boiler stocked with coal and keep ahead of a looming blizzard on the horizon. The full release will bring together the final versions of its maps, characters, and updates for its fall launch.
Dread Hunger boasts an overall 88% positive user rating. It will initially release on PC via Steam, though the Dread Hunger Team and publisher Digital Confectioners are exploring releases on other platforms. For now, you can currently purchase Dread Hunger on Steam and experience its Early Access content for yourself.