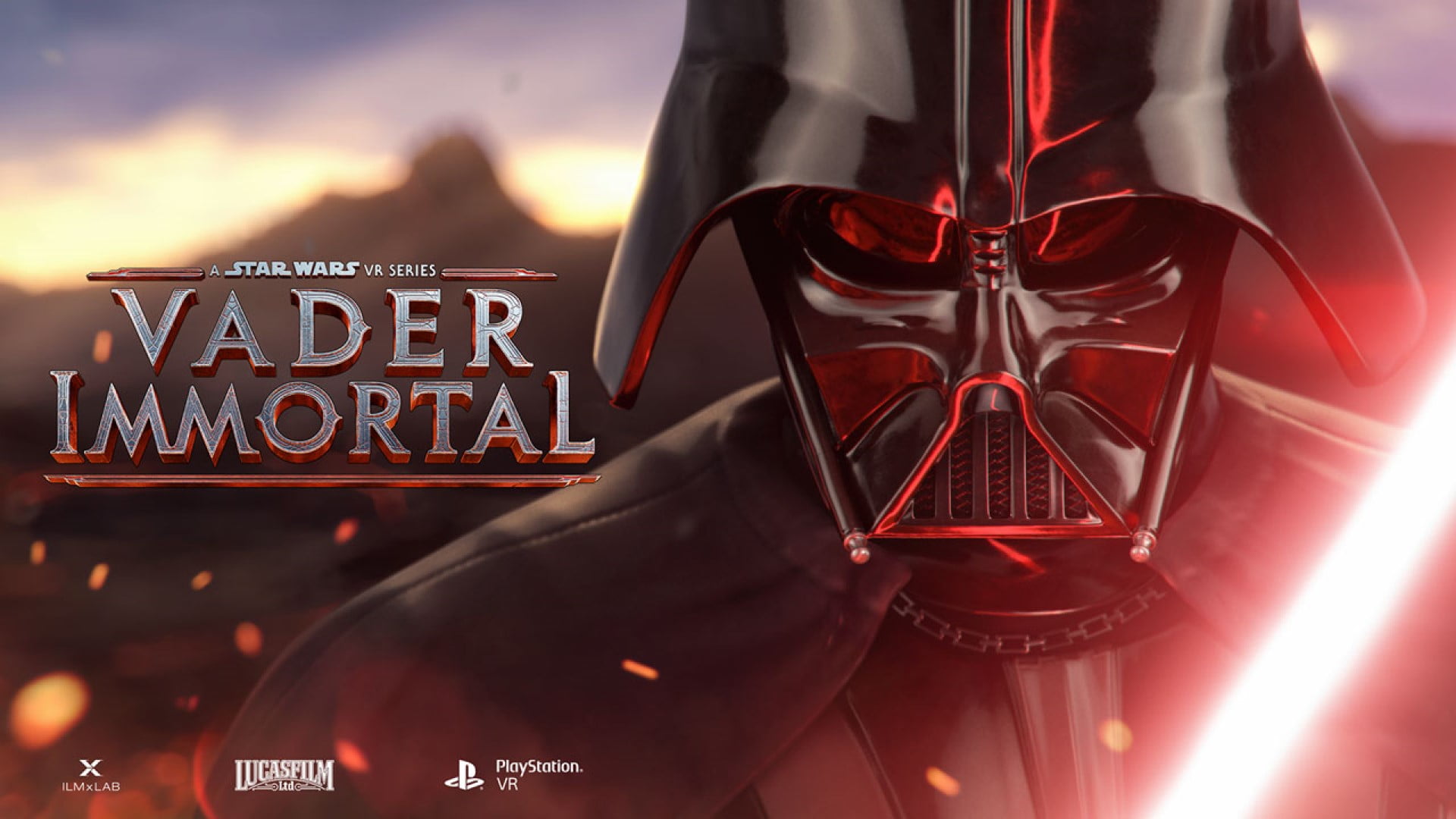 Embrace Your Destiny When VADER IMMORTAL A STAR WARS VR SERIES Comes To PlayStation VR Later This Year
Amidst all the hullabaloo about Star Wars Day, there's a good chance that you might have missed one very important announcement, which is that Vader Immortal: A Star Wars VR Series, which was previously exclusive to the Oculus Rift, will be coming to PlayStation VR later this year.
This news comes straight from the official Star Wars website, which confirmed that all three episodes of the episodic game will be released separately on PS4 sometime this year, although no exact release date was specified. It's also not yet clear if all three episodes will be available on the same day, or if they will be released sporadically. Either way, the announcement was accompanied by some badass key art, which you can view above.
Developed by ILMxLAB, a division of Industrial Light and Magic focusing on interactive entertainment, and published by Disney Electronic Content, Vader Immortal offers an immersive canon story experience where you'll be up close and personal with the galaxy's most infamous Sith Lord. The game's script was written by Hollywood legend David S. Goyer, and he clearly did a decent job of creating an rich cinematic experience.
You play as a lone smuggler who escapes from the Hutt Cartel with a batch of stolen spice, only for your ship to be intercepted by the Empire. Upon being captured, you and your droid ZO-E3 are taken to Darth Vader's castle on the lava planet of Mustafar, where the infamous Dark Lord of the Sith orders you to open a mysterious box which he believes contains a clue to the location of the Bright Star, a crystal which he believes can resurrect the dead. Naturally, you obey, because you don't want to make Darth Vader angry, but after escaping from your cell, you realise you have no choice but to stop Vader from obtaining the destructive power of the Bright Star.
There haven't been many story-driven Star Wars games released since Disney's purchase of Lucasfilm back in 2012, so the idea of a three-part narrative driven adventure now reaching a wider audience will no doubt make fans happy. You can look for all three episodes of Vader Immortal: A Star Wars VR Series on PS VR towards the end of 2020.