Doom Collectors Rejoice as Limited Run Announces Physical Collection
It's a know fact that Doom is available on everything. Now it can be on even more, in your house.
Today Limited Run announced a physical collection of Doom games for the Nintendo Switch and PlayStation 4. For $29.99 you can get a disc/cartridge of Doom: The Classics Collection, which includes Doom, Doom 2, and Doom 3. The cover is reversible, with one side featuring Doom's cover art and the other with Doom 2's. Simple enough. If you're looking for physical copies of classics, this is good. But what if you want more?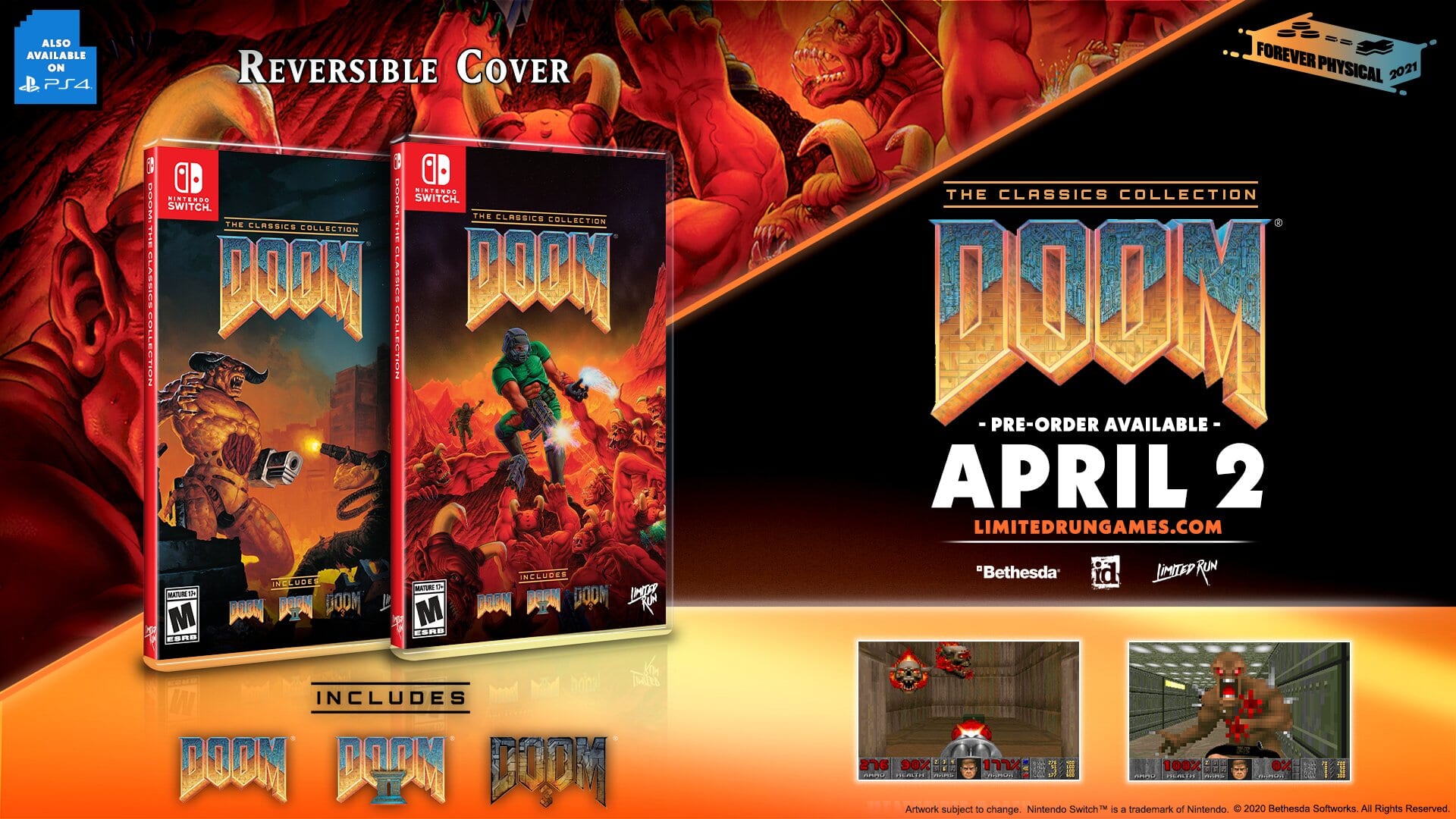 Well, then you get the $79.99 version, which has all them goodies. Specifically, you get a steel book, a metal red keycard replica, a Doom floppy disk USB stick, a keychain of the marine helmet, three 9×6 art prints of the three games, and in what is probably the coolest bonus, a reprint of the 1996 Doom comic book. You know, the infamous "rip and tear!" one. Want more? The $129.99 collector's edition has all that and a special shadow box featuring the first game's cover art. The shadow box even lights up and plays At Doom's Gate, also known as the E1M1 theme. Now that's rad.
If you want these, keep an eye on Limited Run Games for when they limitedly run it starting on April 2nd.