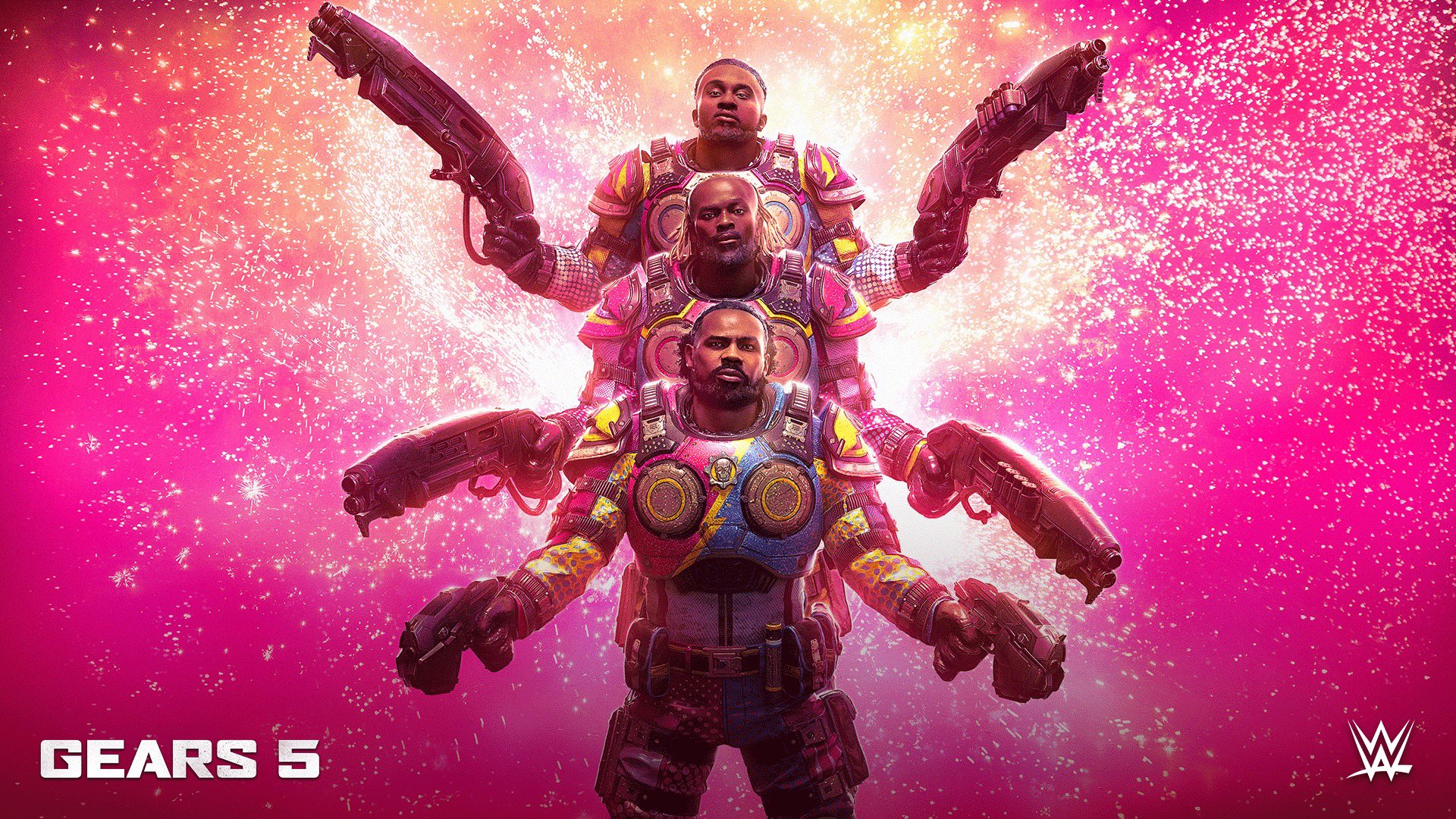 Gears 5 Adding Three Playable Wrestlers to Suplex the Swarm
It's always fun seeing real people make cameos in video games. Soon, three very real wrestlers will be joining the cast of Gears 5 to help fight off the Swarm, chainsaw assault rifles in hand.
Specifically, you can get your hands on Austin Watson (who goes by the stage name Xavier Woods), Kofi Nahaje Sarkodie-Mensah (Kofi Kingston), and Ettore Ewen (Big E). The three of them make up the team The New Day, and they're bringing a new day to the game. While there's no word on when exactly they'll be showing up in the game, Xavier did post a picture of the three of them on to his Twitter account so it seems likely that it'll be soon.
These three aren't the first WWE superstars to make their way to Gears 5. At launch, you could get Dave "Batista" Bautista with the game if you got a new copy. Recently they brought him back to the game but also gave players the option to have Bautista replace John DiMaggio as the voice for Marcus Fenix in the campaign. In Gears of War 4 rap duo Run The Jewels also showed up for a bit. Gears 5 also contains cross overs from characters from Halo: Reach and Terminator: Dark Fate.
You can get Gears 5 right now on PC, Xbox One, and Xbox Series X|S.