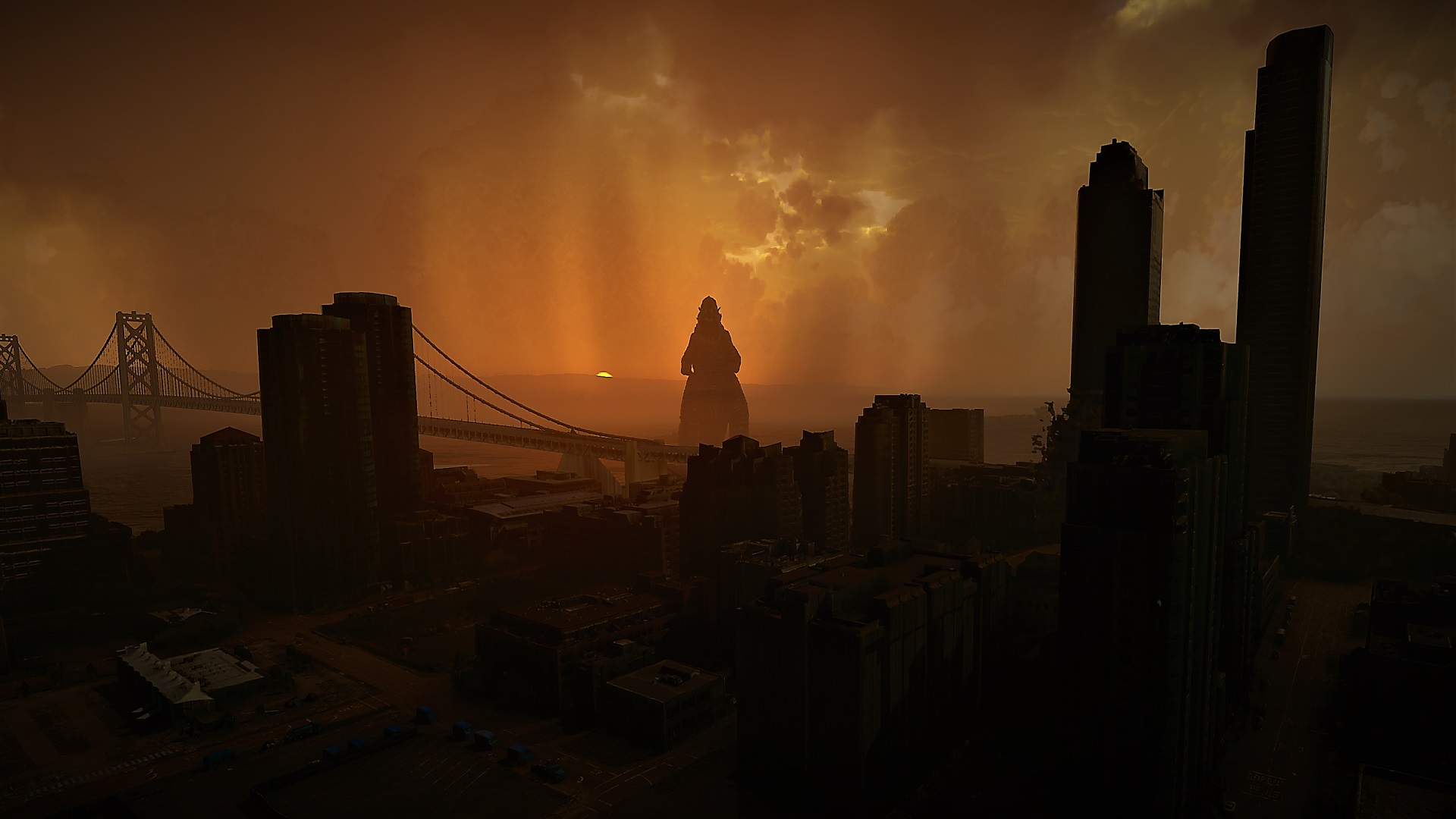 Microsoft Flight Simulator Needed Godzilla and Mods Have Added Him
I really don't care what argument you're about to present to me. Microsoft Flight Simulator needed a healthy dose of Godzilla in its life. Thankfully the lack of Godzilla has not stopped modders from bringing him into the game.
The mod, which was created by Sergio Peresa and can be found on Nexus Mods, is pretty simple. It adds Godzilla to the game. Specifically it puts Godzilla in the San Fransisco bay as he approaches the California city. Why San Fran and not Tokyo? Well according to Sergio the choice was made because Tokyo is not photogrammetry meshed, so instead Godzilla was put in San Fransisco. He doesn't move or attack or anything, but he is imposing. Also you can get a picture of him with a rainbow behind him.
While we may not get an actual attack to fly through, it's awesome seeing modders already starting to add some big monsters to Microsoft Flight Simulator this early in. Sergio notes in his description that, should the mod prove to be popular, he's going to follow it up by adding King Kong to the top of the Empire State Building in New York City. Though he also noted he may instead put King Kong at the top of the Burj Khalifa in Dubai as well. Either way, it'd fit!
If you want to find these monsters yourself, you can nab Microsoft Flight Simulator at this very moment and check them out.