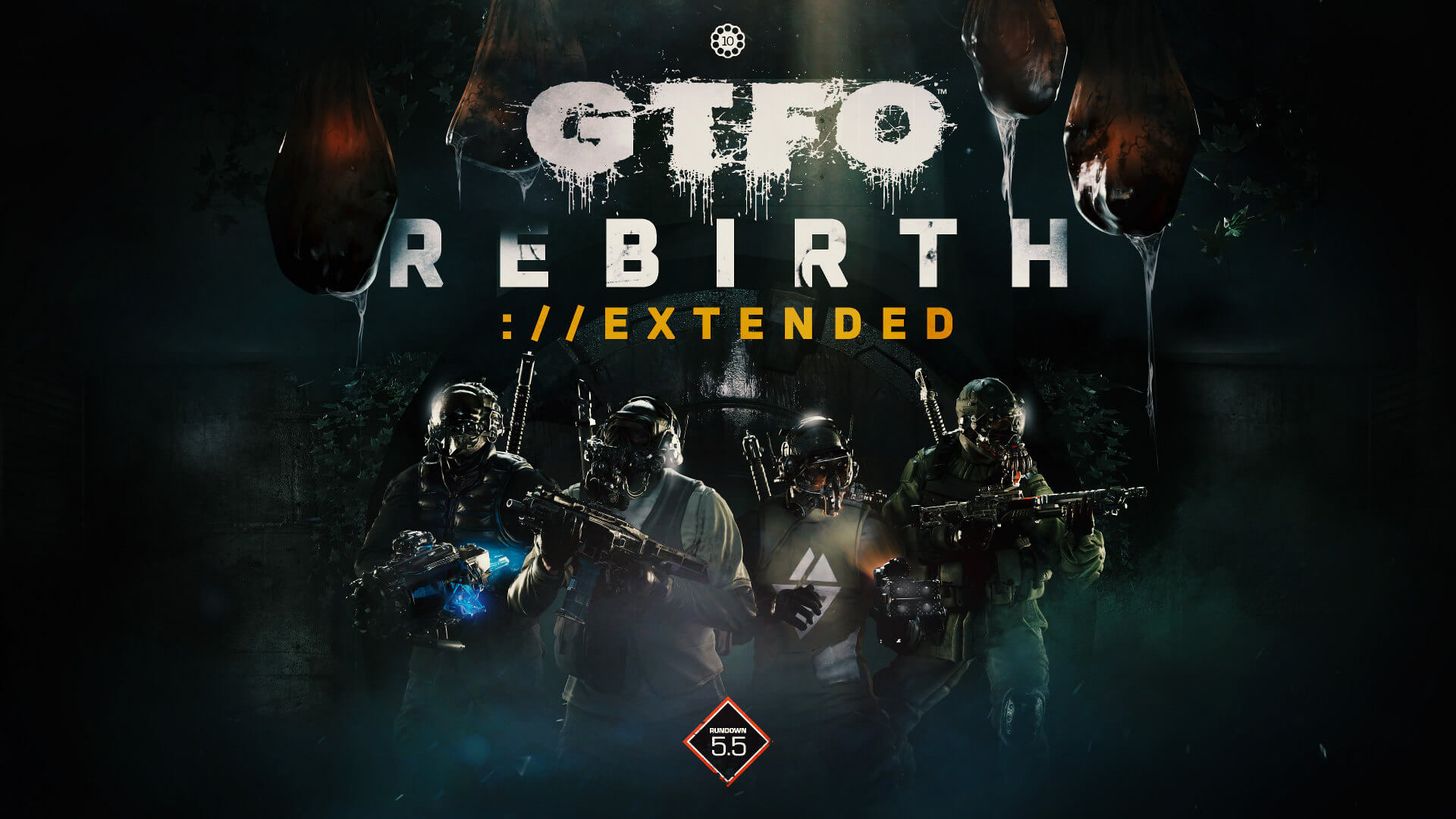 GTFO Exiting Early Access This Year
After its Early Access release in late 2019, GTFO plans to leave it by the end of 2021. Describing itself as "Left 4 Dead meets Aliens." The Early Access version is currently available on Steam.
Take control of a prisoner, and work together with your allies to, well, GTFO. The challenging FPS demands good communication, coordination, and aim. The Rundown system regularly updates with new content, such as maps, scenarios and enemies. These replace old versions of the Rundown, which disappears into the void for good. Stealth, teamwork, and flexibility are tantamount to success, as there aren't enough supplies to simply blast all of your problems out of the way.
Rebirth://EXTENDED adds new content to the current Rundown system. Five new expeditions bring the total up to 13. There is also a new possible objective, which requires the inmates to survive hordes for 30 minutes while hacking terminals to make like a tree and leave. Of course, as you stay alive the enemies become much more intent on killing you and your team.
"We have fleshed out a pretty extensive list of features we want available in GTFO as a Version 1.0 game; we have always wanted the Version 1.0 launch to be felt. The transition from Early Access to Version 1.0 will be noticed in this game – and we feel confident that this transition will happen this year."

Ulf Andersson, Creative Director
The Rebirth://EXTENDED update is free for current owners of GTFO. Ulf Andersson founded 10 Chambers in 2015. Veterans in the studio include PAYDAY 1 & 2 among their credentials. GTFO is the first title from the studio, which is based in Stockholm, Sweden. You can catch a recent developer playthrough of GTFO on the official 10 Chambers YouTube channel if you have about 90 minutes to kill. Our very own Sam also took a look at GTFO back in April, so if you want the hot scoop be sure to check out his editorial.