New Trailer and Release Date For Dread X Collection 2!
Hey there all you hot haute haunted horror hooligans! You know, here at DreadXP, we don't just write about indie horror. We make it! Not even three months since the previous release, we already have another collection on the way. The Dread X Collection 2 is set to release in just under two weeks, on August 21st. With it, you can expect another great selection of playable teasers from 12 of your favorite indie horror devs. I won't list all the names here, since there are 12 of them and that takes a long time. Plus, I already did that! In the previous announcement article. And on the Steam page. And on our twitter. Did I drop enough links yet? Is the algorithm satisfied?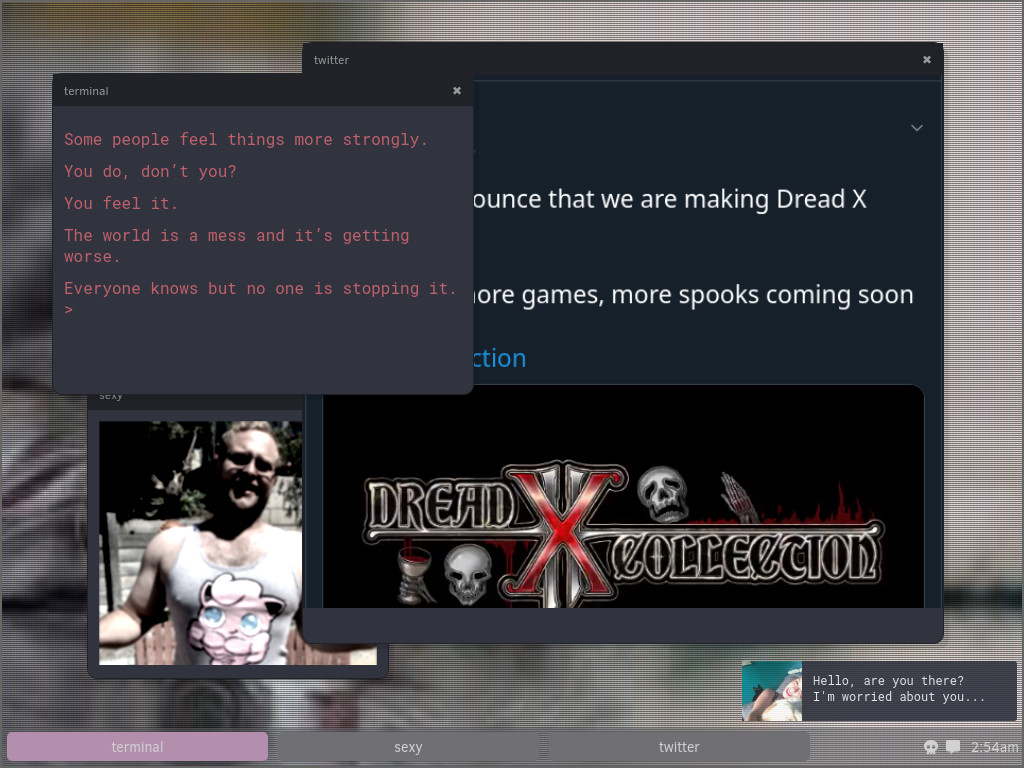 The Dread X Collection was an idea we cooked up to let indie developers create that weird little idea that they either had not enough time or money to explore. The theme of Dread X Collection 2 is "Lovecrafting," and that theme has been taken to the extreme. For ten days, the developers were allowed to be as creative as possible in making their addition. The results are a mix and match of bite-sized samples for some incredible experimental horror games.
But hey, this quick post is just so you can enjoy our fabulous new trailer. As I said above, you can find out more about the developers and games for the Dread X Collection 2 by clicking here. To wishlist the game for yourself on Steam, click here. And if you happened to miss the release of the first collection, check it out here.