Hidden Deep Closed Beta Underway
Rejoice! The Hidden Deep closed beta is now underway. The upcoming sci-fi thriller is a 2D title involving mystery, suspense, and, naturally, danger.
Take control of a team of four researchers. They travel over a kilometer below the ocean floor and find out what happened to the crew of a mysterious facility. The story takes inspiration from classics such as Alien, The Thing, and Half-Life. With the help of various gadgets and devices, you'll blast, shoot, sneak, and escape through both deadly traps and alien lairs.
The single-player experience for the Hidden Deep closed beta is mission-based. In the final release, control your team directly, or just give them orders. The story mode's levels are handcrafted homages to classic sci-fi media. There are also single-player and co-op randomly generated levels. You'll travel through and explore suboceanic caves with things like grappling hooks, scanners, drones, good old heavy machinery, and much more. Just watch out for the aliens! To sign up for the Hidden Deep closed beta, find Hidden Deep on its Steam page. It will run for several more weeks, so feel free to hit that Request Access button. Watch the Beta Trailer as well. It has some tense, unsettling depictions of what is to come.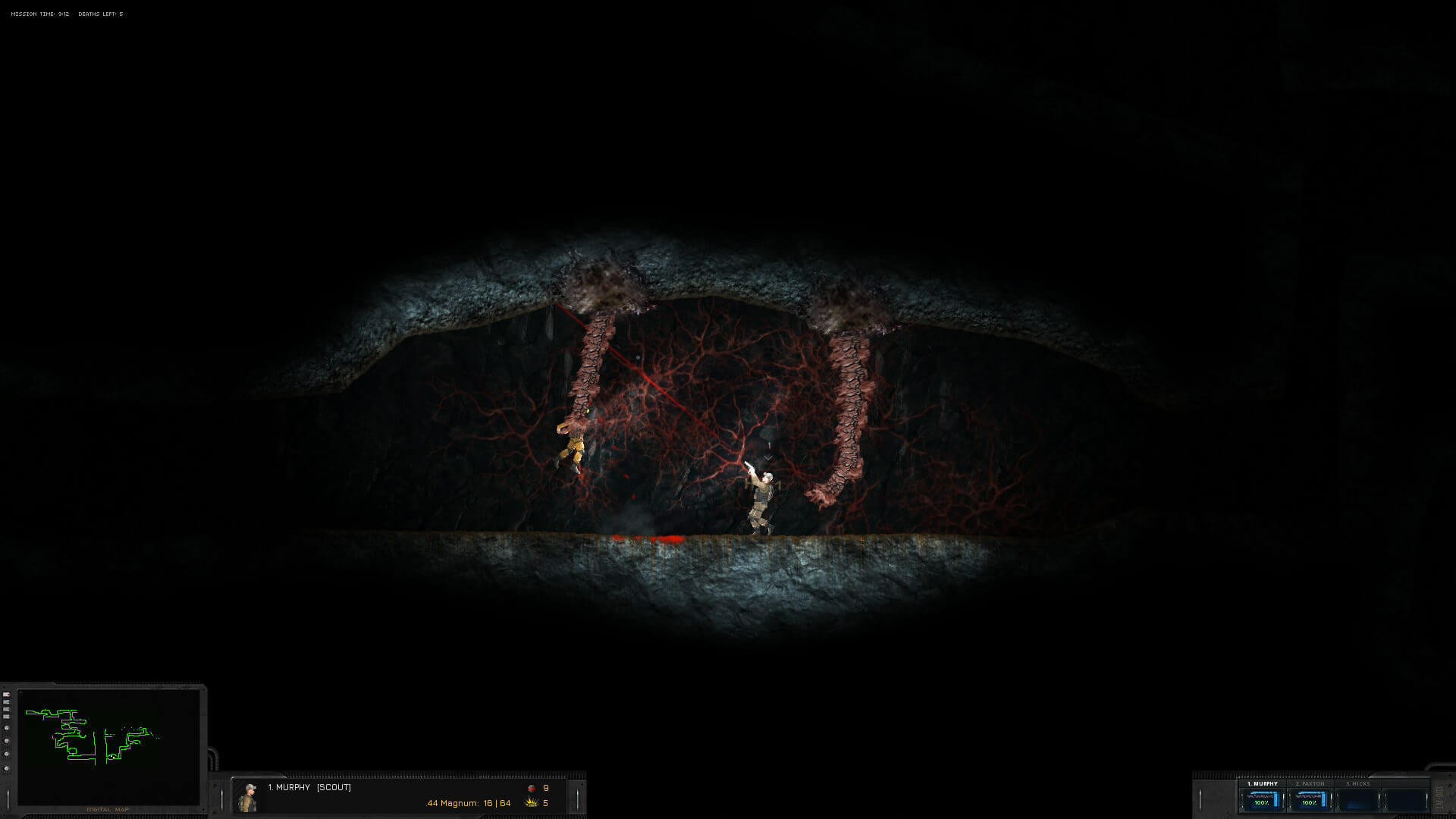 Developer Cogwheel Software is a one-man studio based in Poland. Łukasz Kałuski's passion for classic sci-fi and horror drives him to recreate a similar atmosphere in titles, such as his upcoming Hidden Deep.
Daedalic Entertainment, the publisher, produces and publishes high-quality titles on various platforms. With over four dozen employees, it's currently developing a new lineup of games across console, PC, and mobile platforms. Based in Hamburg, it's one of the most acclaimed publishers and developers. Other titles include Deponia, Edna & Harvey, Silence, Shadow Tactics: Blades of the Shogun, and many others. Daedalic has won 32 awards in the German Developers Award program and a round dozen German Computer Game Awards for many of the aforementioned titles.