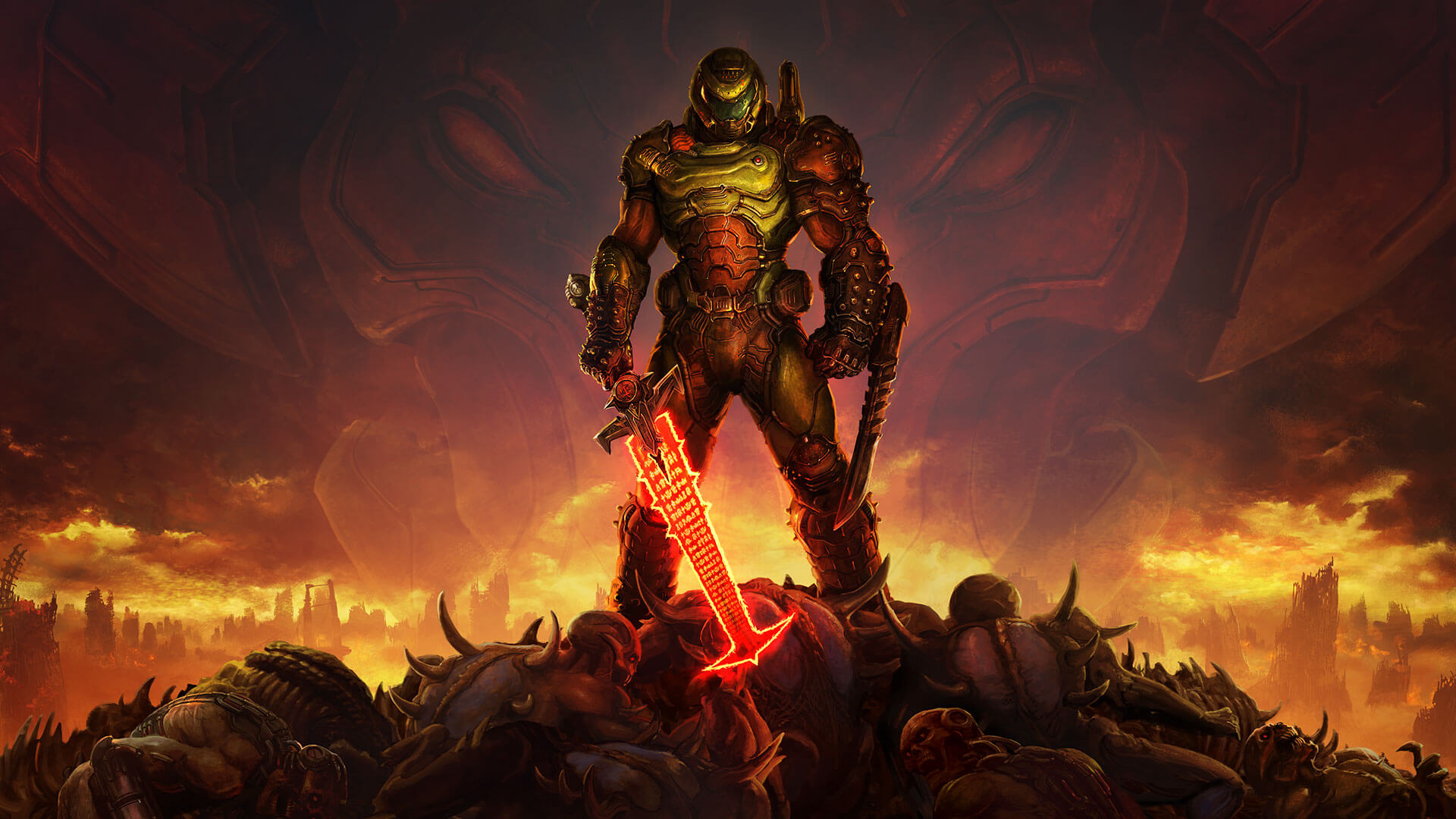 Incredible Star Wars/Doom Crossover Art Shared by Bethesda
Today is Star Wars Day, and to celebrate the joyous occasion, Bethesda released a stunning new piece of artwork on their official Twitter account which recreates the final scene at the end of the second season of The Mandalorian in which the regular characters from the show encountered Luke Skywalker onboard Moff Gideon's light cruiser. Although the image features Doomguy from Doom Eternal in place of Luke and replaces the other characters with Revenants, who we can assume Doomguy is about to kill.
Those of you who have seen the second season of The Mandalorian (who hasn't?) will appreciate just how strongly this piece of art replicates the closing scene at the end of the final episode, with Doomguy even donning a black cape to complete his Luke Skywalker look. Instead of a lightsaber, however, the notoriously ruthless space marine wields his signature Crucible energy sword, which is probably the closest thing to a lightsaber in the Doom universe. The image was created by a talented artist known as Roddy E, and you can see more examples of his work on his AlteredBits Twitter account.
Released on PS4, Xbox One, and PC in 2020, Doom Eternal received highly positive reviews from critics and has also sold over three million digital copies, which means we can probably expect Bethesda and developer id Software to be keeping the Doom franchise alive for many years to come. However, since there will probably never be an official crossover between Star Wars and Doom, this image shared by Bethesda is probably the next best thing. Fans of both franchises will probably want to spend hours looking at this work of art and imagining the possibilities of a crossover between the two highly successful sci-fi series, and some of them are probably already wondering if Doomguy's Crucible is able to cut through pure Beskar.