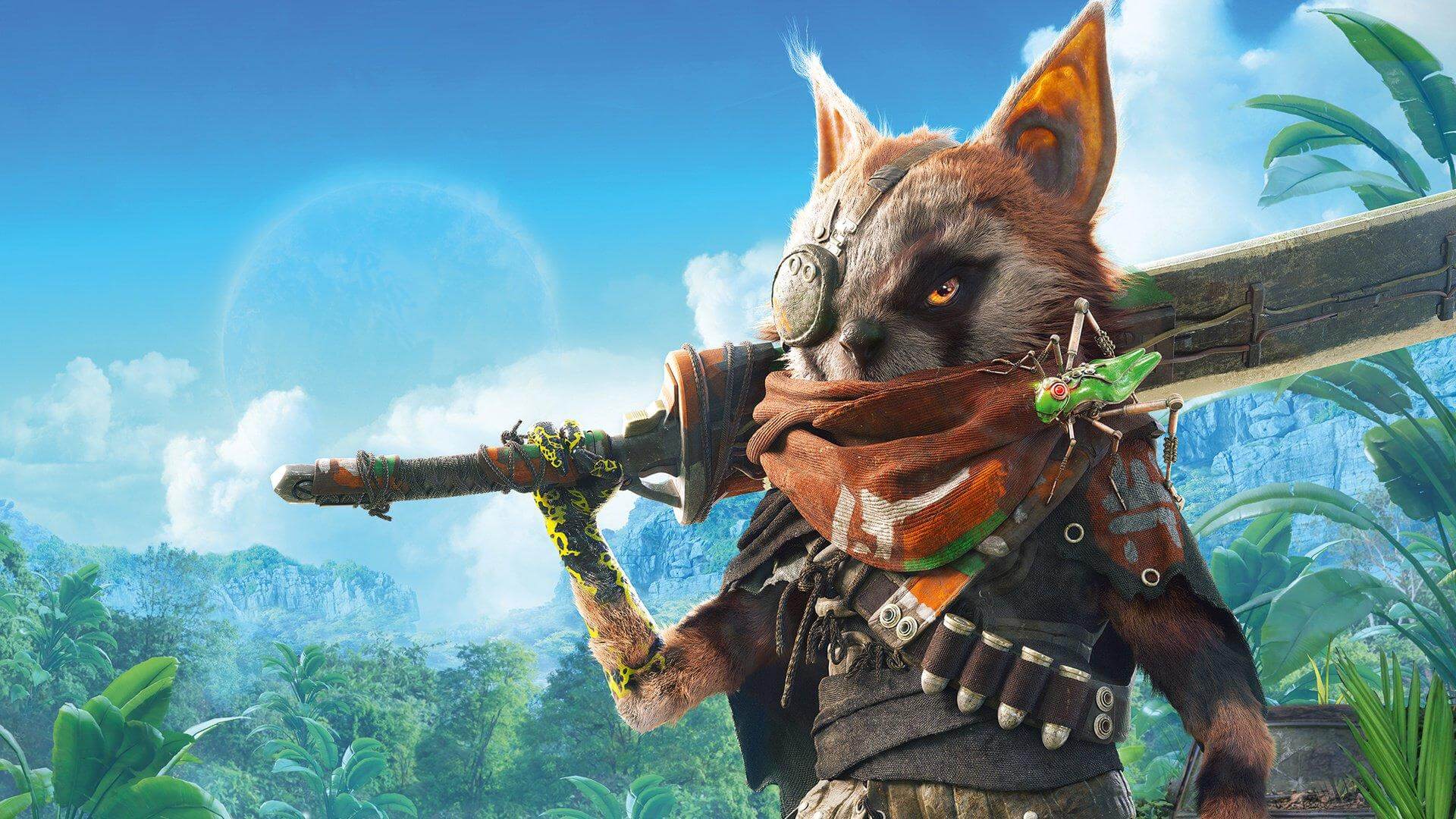 Hilarious BIOMUTANT May The Furrth Trailer Parodies STAR WARS: THE RISE OF SKYWALKER
The Star Wars Day festivities are now in full swing, and THQ Nordic decided to get in on the action by releasing a hilarious new Star Wars-themed 'May The Furrth' trailer for their upcoming action RPG game Biomutant. The two minute trailer basically serves as a shot-for-shot recreation of the first trailer for Star Wars: The Rise of Skywalker, but with the game's furry mammalian protagonist replacing Rey. At the end of the trailer, we even see the game's title presented the signature Star Wars font against a space backdrop, and it was hard not to laugh by this point. Another humorous aspect was that all of Luke Skywalker's deep and meaningful dialogue from the original Rise of Skywalker teaser was replaced by garbled-sounding animal gibberish, but the most hilarious thing about the trailer was that the Biomutant protagonist wields a toilet brush instead of a lightsaber. If that doesn't make you laugh, we truly don't know what will.
Star Wars fans will probably find this new Biomutant trailer to be charming and hilarious, although a number of people will also probably be freaked out by the sight of an anthropomorphic bunny rabbit thing imitating Rey's actions so flawlessly. Either way, you can enjoy it for yourself below.
Developed by Experiment 101 (with members of the team having worked on the Just Cause franchise), Biomutant takes place in a savage world with anthropomorphic animals instead of humans. Playing as a ruthless mammalian warrior (the protagonist's exact species is left intentionally vague) you will need to traverse the game's wide open world in order to stop the spread of a deadly plague by saving the sacred Tree of Life, which has been poisoned. The player's decisions will impact the plot, so while your main objective will be to prevent catastrophe coming to the world by protecting the sacred Tree of Life, there will be many different ways to approach this primary objective, so you'll probably need to play through Biomutant multiple times to get the most of what the game's story has to offer. Combat will consist of a mixture of gunplay and sword fighting, and there will also be a large number of side quests to enjoy in addition to the main campaign.
After being announced all the way back in 2015, Biomuant will finally be released by THQ Nordic on PS4, Xbox One, and PC on May 25, and you can pre-order your copy here.. Everything we've seen so far looks promising, so we certainly have high hopes for this very unique game.