Kingdom Of The Dead, Rootin Tootin Zombie Shootin Western FPS, Announced For 2022
Dirigio Games announced today that they have a new game in development. Best known for STOWAWAY as well as Reactor, their contribution to Dread X Collection 3, Dirigio's game is a first-person shooter called KINGDOM of the DEAD. Reminiscent of Blood by Monolith Productions and DUSK by New Blood, this title "blends old school FPS action with unique black and white pen and ink style visuals to create a terrifying gameplay world where players wage war in a deadly battle against Death's ever growing army."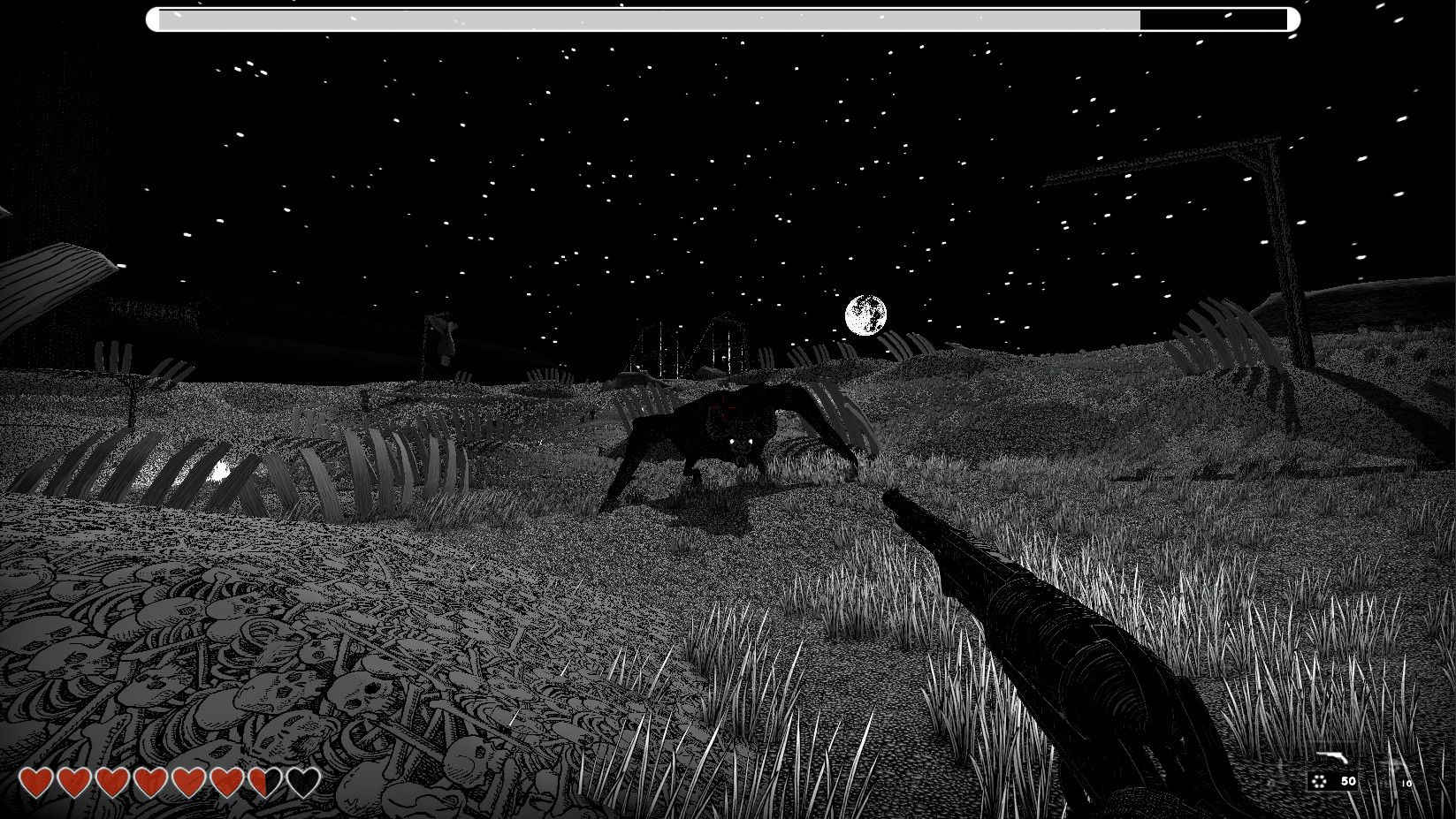 KINGDOM of the DEAD takes place in the 19th century United States. Set along the East Coast, you play as Agent Chamberlain, formerly a professor, now FPS protagonist. Your enemy is Death himself, and his undead legions. As the press release states:
After the war, Death's army swelled with new recruits from both sides. His newfound power allowed him to begin an offensive against a weakened overworld. Even now, he stages a covert invasion as he masses his monsters in the shadows of the city. As they prepare to rise up from hell and break through from the deepest wells, pits and crypts, only you, Agent Chamberlain, can find their exits and stop the spawn from entering your world.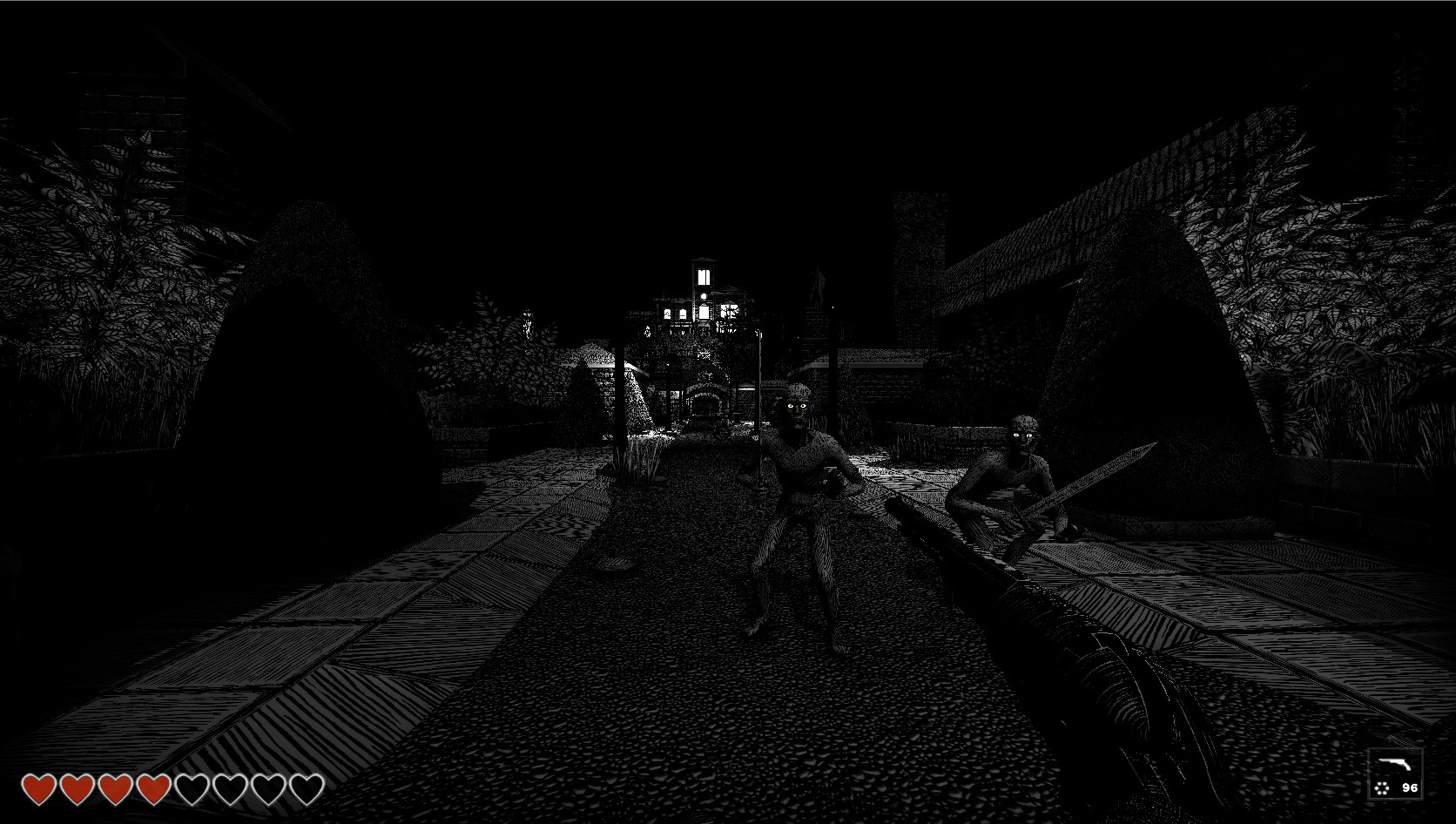 With eight different weapons, over 20 different enemies, and the delightful Sin City color palette, KINGDOM of the DEAD will scratch that classic FPS itch. Fight through cities, crypts, forests, and more in your quest to stop Death's army and save the living. And you'll do it with help from a magic talking sword.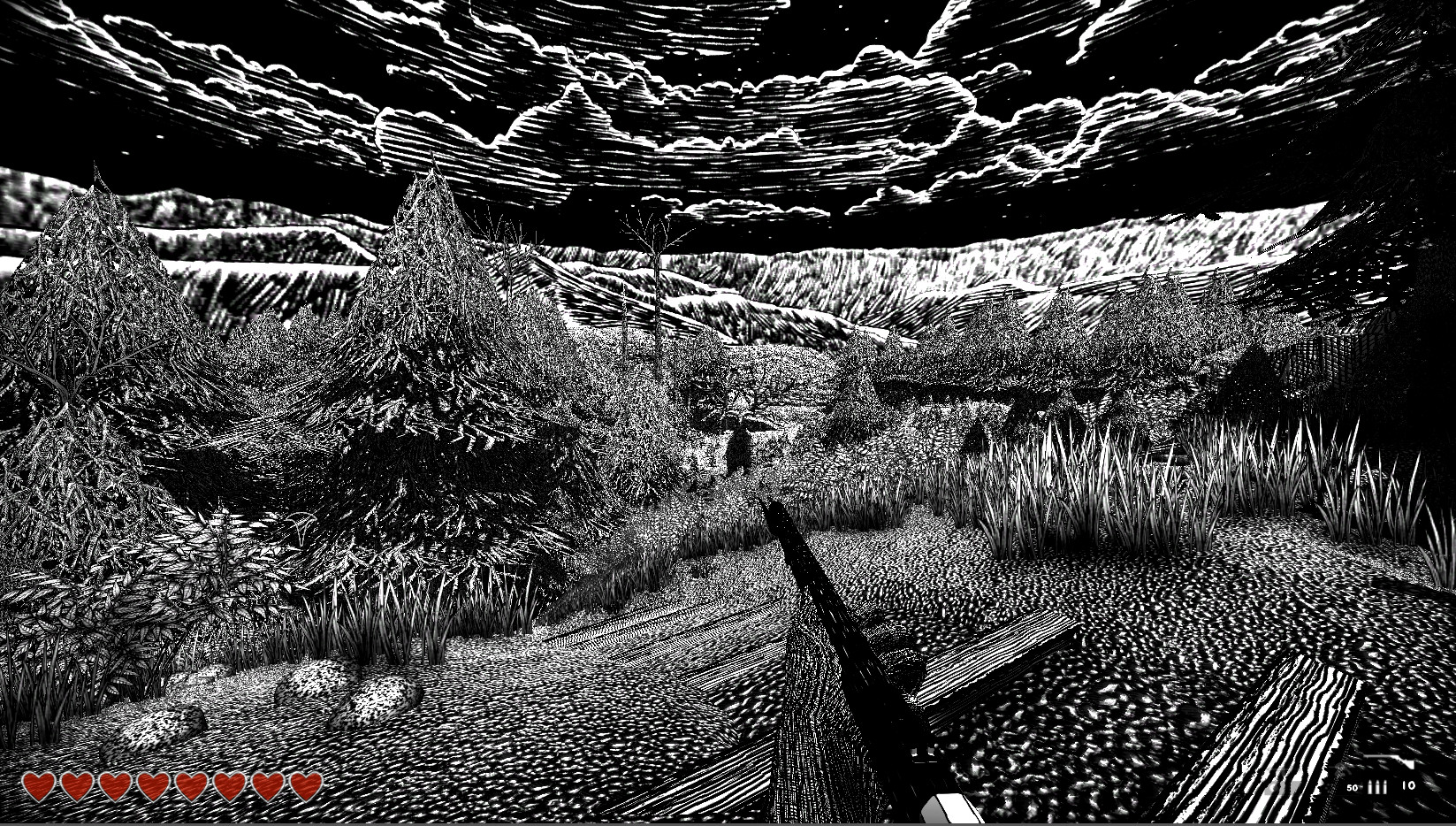 The game will be released sometime in 2022. You can wishlist KINGDOM of the DEAD on Steam by clicking here. And be sure to check out Dirigo Games' other games on itch.io by clicking here.