Monster Hunter Games Receive Updates, Teasers
Today, the Monster Hunter Digital Event released several new trailers, portions of gameplay, and information about Monster Hunter Stories 2: Wings of Ruin as well as Monster Hunter Rise.
Monster Hunter Stories 2: Wings of Ruin received some updates on its plot ahead of its July 9 release. The upcoming Nintendo Switch and PC (Steam) title showed a first look at two returning characters and a demonstration of the changes coming to the turn-based battle system. Power, Speed, and Technical attacks return from the previous game, but Stories 2: Wings of Ruin includes weapon types, elements, and other skills to take on threats. Learn the enemy attack patterns, then counter using the right type of attack. Players can also target specific body parts and cooperate with their Monstie to unleash powerful Double Attacks. They can also team up with their Monsties and other Battle Buddies to use the power of friendship for special Kinship Attacks.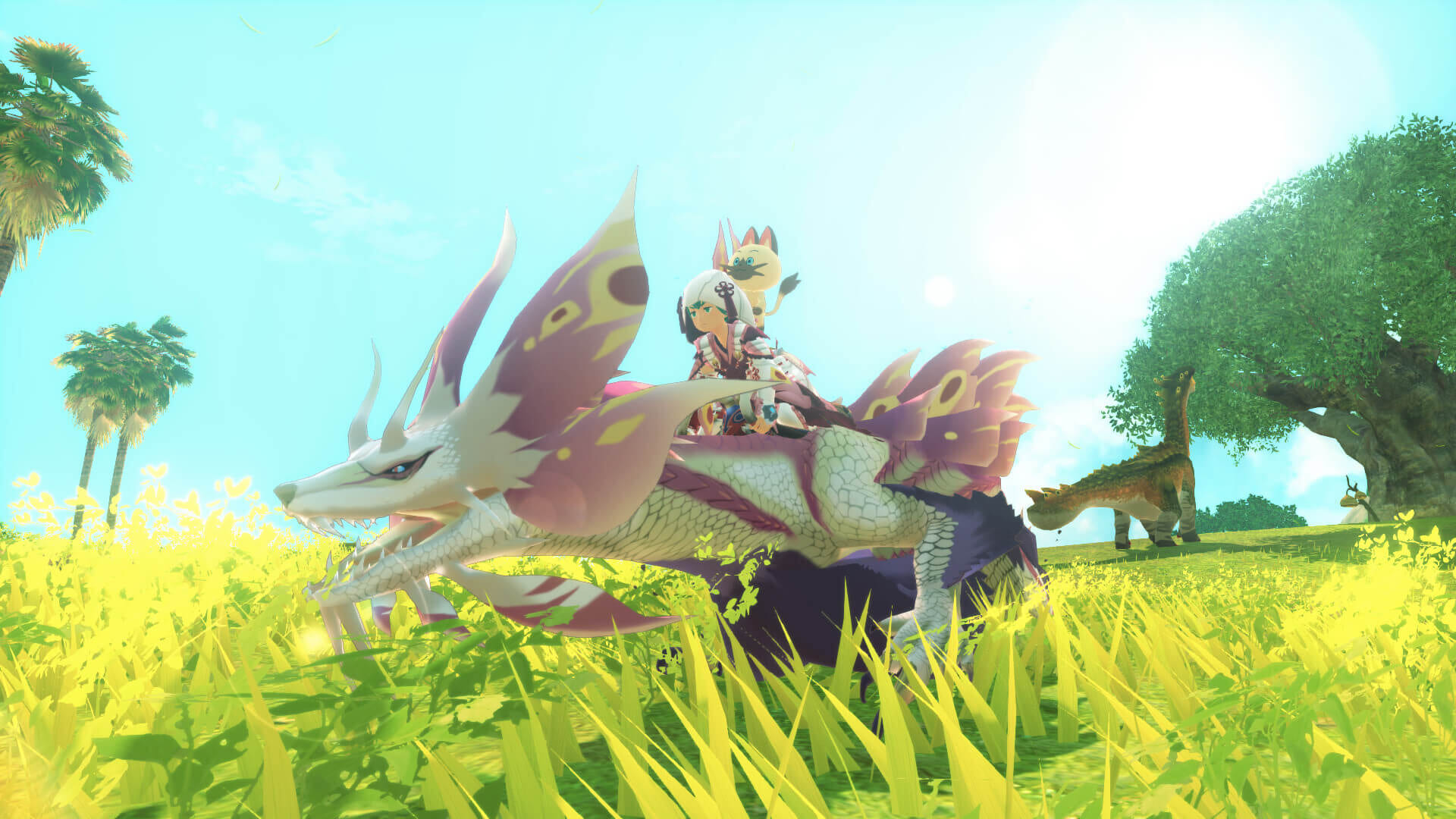 The event also revealed that Monster Hunter Rise received its first update today. The update includes more monsters for hunters to fight, more gear to craft, forging layered armor, and an unlocked hunter rank cap. New monsters include the Elder Dragons Kushala Daora, Teostra, and Chameleos as well as the Apex Diablos and Apex Rathalos. Previous Apex monsters are now available outside of Rampage quests. Magnamato is now part of the regular rotation as well. After the title update, Capcom urges players to look forward to new event quests, which can be played offline at any time once they've downloaded. Players can also purchase new cosmetic options, including voices, stickers, gestures, layered armor for friends, and a variety of other things.
Preorder Monster Hunter Stories 2: Wings of Ruin on both the Nintendo Switch and PC now. Those who preorder gain access to a Kamura maiden outfit for Ena. Linking save data from Monster Hunter Rise also receive Rider layered armor for their hunter in that game. Monstie Riders will receive the Kamura Garb layered armor in Stories 2: Wings of Ruin. The Digital Event also teased parts of the next free update for Rise, coming sometime late next month.