Maid of Sker Getting Next-Gen Console Updates
Starting on May 26, owners of a PlayStation 5 or Xbox Series X|S can experience Maid of Sker for themselves. The free update also includes FPS challenge modes for more chilling content. The challenges come to the PlayStation 4 and Xbox One, as well, so nobody's left out. The modes previously appeared in a late February update for the Steam version of Maid of Sker.
In terms of updates on a technical level, the PlayStation 5 port of Maid of Sker will offer 4K 30 FPS and 1440p 60 FPS game modes, as will the Xbox Series X. The Series S will include a 1080p resolution at 30 FPS. There are also upgrades to the DualSense haptic feedback and Adaptive Triggers on the PlayStation 5. All of the new releases will include better load times and texture resolutions, as well. The Windows 10 version includes a Microsoft Store release, uncapped FPS and resolution, and compatibility with Xbox Play Anywhere.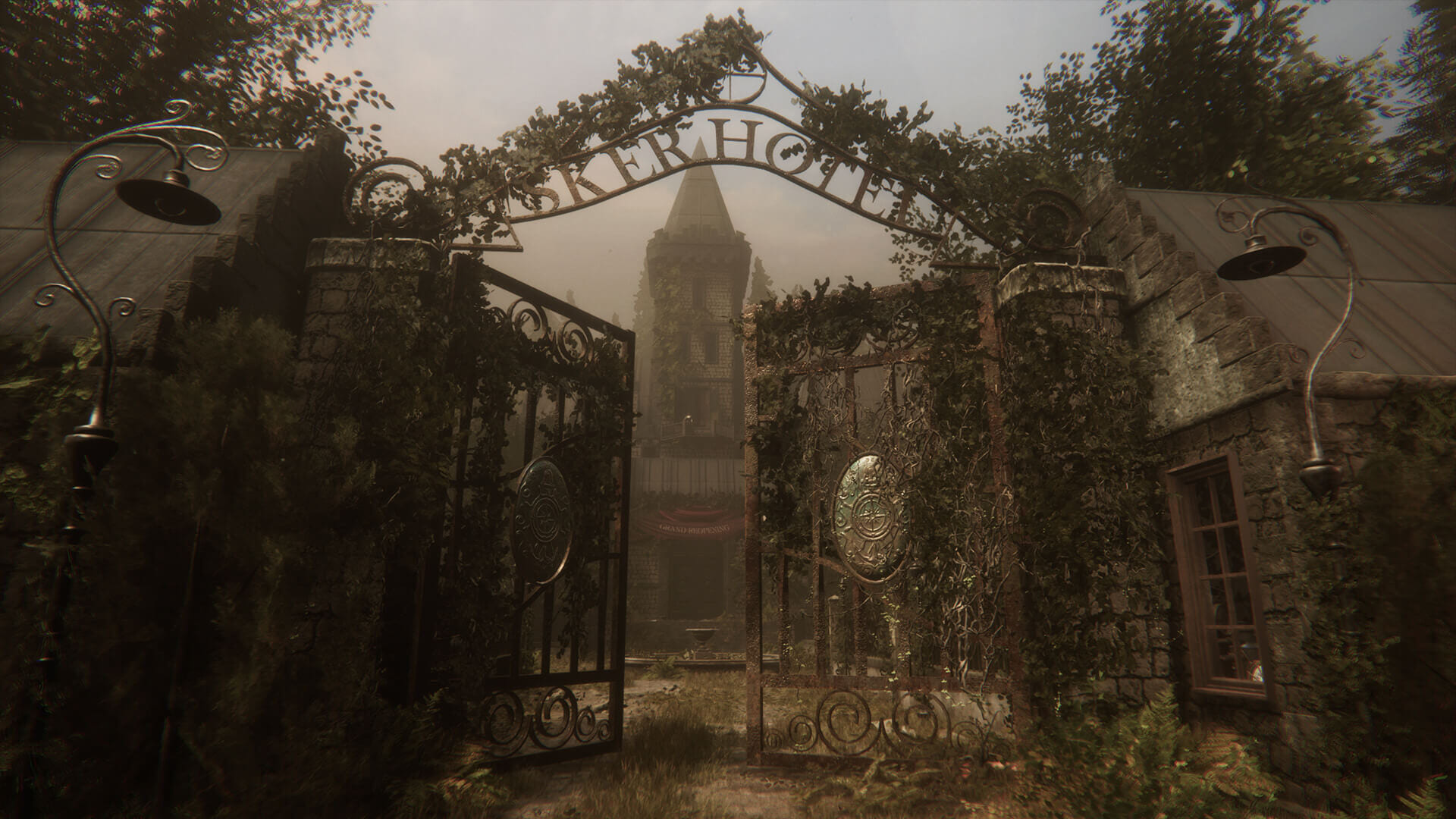 The new FPS challenges include several game modes in Maid of Sker: The Long Night, Axe of Kindness, Nightmare at the Hotel, and In Darkness. Utilizing weapons such as a sawed-off shotgun and the felling axe, players attempt to escape the Sker Hotel in The Long Night. Players get three chances to escape, using all the weapons available to them in a desperate fight for survival. Axe of Kindness requires characters to use the felling axe, also with limited lives. Nightmare at the Hotel makes enemies stronger, and disables the ability to respawn entirely for a challenge. In Darkness disables health regeneration and institutes limited lives as well, and players will not be alone in the dark.
Other titles by Wales Interactive include The Complex, Late Shift, The Bunker, Don't Knock Twice, and The Shapeshifting Detective, and others. Based in Pencoed, the ten-person team works on both games and interactive fiction such as films. Don't forget the Maid of Sker trailer above, and Wishlist it on Steam if you want to snag it. You can also check out the review of Maid of Sker here.